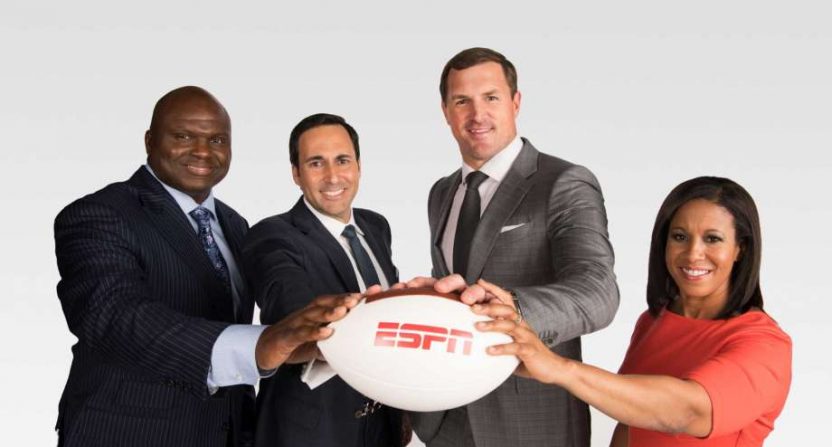 Jason Witten announced last week that he is putting down the microphone and picking up the pads again for the Cowboys which means only one thing: fans won't fall asleep to Jason Witten's dull announcing anymore. I mean has there ever been a more boring announcer in sports? If so, please point them out to me.
I mean look right here, Charles Barkley is just trying to stay awake listening to Witten during a MNF broadcast:
In a driving social media age, ESPN has a great opportunity to unleash an excellent talent for Monday Night commentating. ESPN needs new, young, boisterous, ability to make the games as funny, exciting and entertaining as possible for the audience.
Witten, was god awful at announcing, I mean if he wasn't talented at catching footballs for the Dallas Cowboys and wasn't a mortal lock Hall of Famer he would've never gotten the job initially.
Jason Witten's announcing skills were about as good as Ryan Leafs NFL Career: short-lived, awful, disappointment and required a lot of drugs and alcohol to get through.
This is who ESPN paid the big bucks to, only for him to mispronounce players names wrong…
Sam Rodgers? You are announcing a top-five quarterback in the league, and you don't even get his first name right? I mean my god, one time for me Witten, one time.
I mean atleast people seem to be enjoying his enthusiasum? I guess?
So, since ESPN missed badly on Jason Witten on an annoucner, there is that much more pressure to make sure they get it right this time.
So, who should they choose?
Peyton Manning was talked about heavily in the beginning as a possible candidate but, according to reports, he will decline the offer made by ESPN.
Would I believe if the report was false? No. We've seen it happen before, but I still don't believe he's the right guy/girl for the job.
You know what has always made MNF great? The craziness and the fun that the announcers bring to the games. For each generation it was different people running the show, but I remember how Chris Berman, also known as "Boom" made the games exiciting with his jubilant tone of voice, creative vocabularly and craziness he brought to the studio.
I mean they paid Jon Gruden (former Dayton Flyer NBD) $6.5 million a year to announce on Monday Nights. Don't you remember what it was like when he was annoucning the games?
Gruden was hysterical and always could fill up the room with his outgoing personality, great outlook on the game while providing a different perspective to the game.
"I'll tell you what man the only thing better than a spider 2 y banana would be another great announcer like Gruden."
They need to find more people like Chris Berman and Jon Gruden. It has been rumor that Louis Riddick, Kurt Warner, Rex Ryan, Brian Griese, Matt Hasselbeck or even Jay Cutler could take over the reins as Monday Night Announcer.
But, I think it should be someone more like Berman, more like Gruden. That person who can make the studio fun and light-hearted. Someone who can offer a different perspective to the game with an exciting and creative twist to it. Someone, who knows how to use social media to his advantage to talk to fans.
You know who that person is?
Pat McAfee.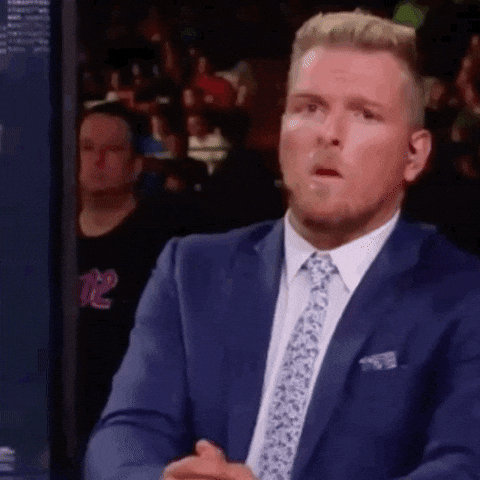 He wants it; he's announced NFL and CFB games this past season; he's a beloved retired NFL punter, funny as shit and can bring creativity to the booth. He's formerly with Barstool Sports who ESPN has often clashed with in the past but, now he's not associated with them and can be a serious candidate for the position.
McAfee also has spent time as a WWE announcer and would be freaking amazing as well as hysterical in the booth.
#McAfeeforMNF is already trending on twitter and, a bunch of current players has his back.
He has the experience in the booth, the creative mind, outgoing personality and can bring more unique viewers in just because he's on the air. He can bring in your average NFL fan and no one that has ever watched it before just because of how exiciting and funny he can be.
ESPN is stupid and will probably mess this up, but there is only ONE person for this job, and it's Pat McAfee.