The Class of 2019 Best High School Lacrosse Players took the field this past weekend at Homewood Field, Home of the Johns Hopkins Blue Jays Lacrosse Team, in Baltimore Maryland. It was a high scoring affair with Team North making the comeback win 24-22 against Team South. We saw a lot of bright talent in this game, players who will succeed at the highest level of college lacrosse, and could one day play in the pros. Here are 3 players from each team who impressed the lacrosse community this past weekend.
Team North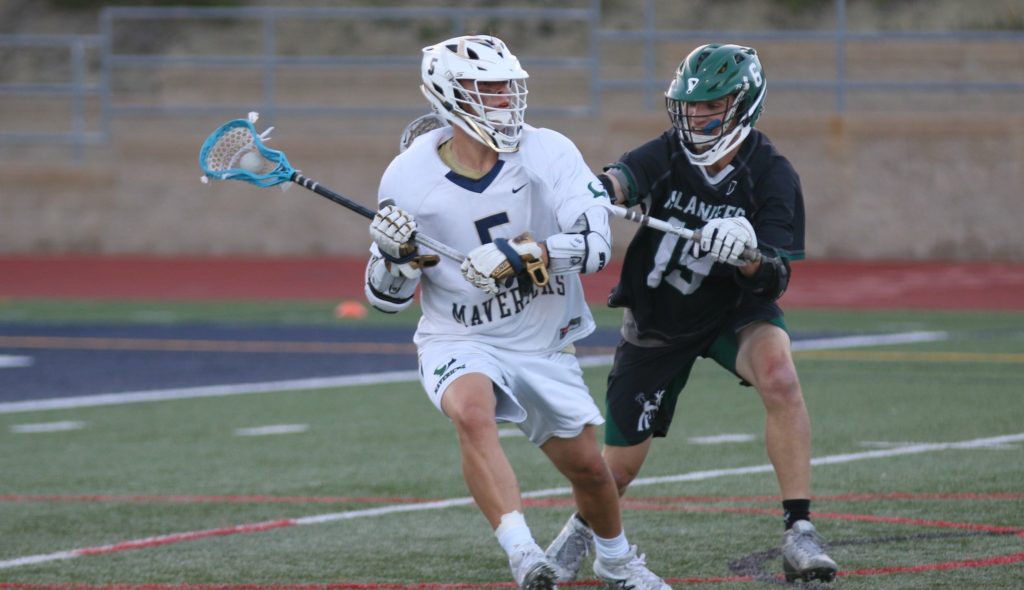 JJ Sillstrop (Attack), Encinitas, CA – Committed to Denver
JJ had a monster game scoring 5 goals and made some nasty back handed shots. JJ could add on to the many historic Denver attackman such as Wes Berg and Connor Cannizarro. Putting JJ and Ethan Walker on the same attack line will be a huge advantage for the Pios, and will stress out many Big East defenses.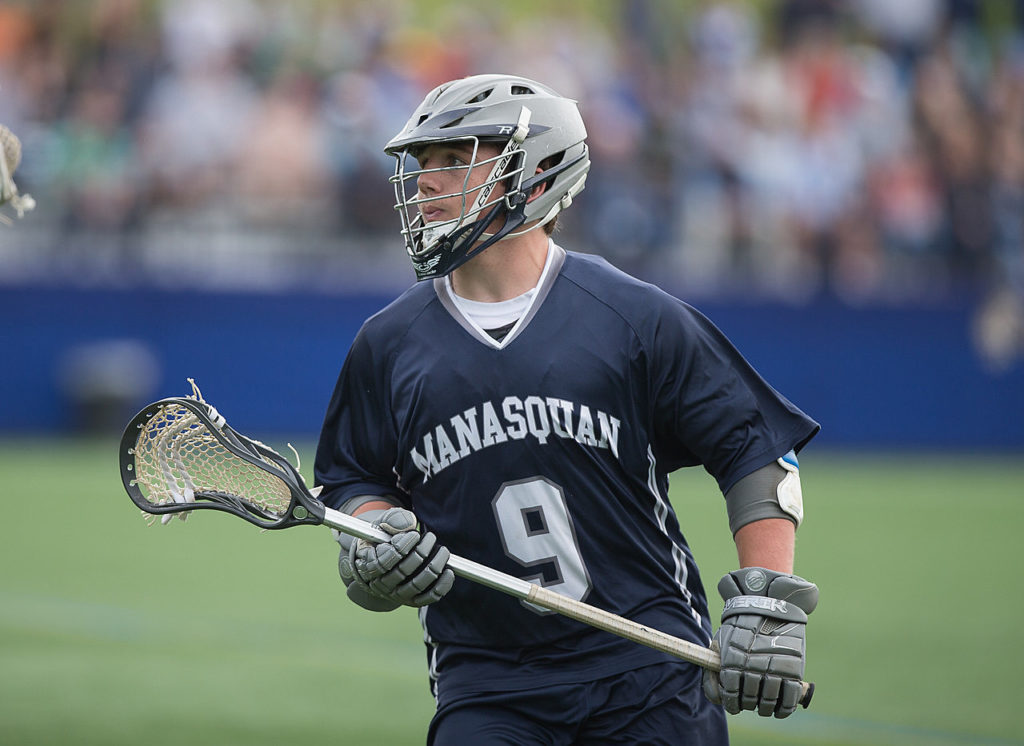 Canyon Birch (Attack), Brielle, NJ – Committed to Penn State
Birch is the first player in NJ history to reach 500 points in his High School career (underarmourlacrosse.com). His shot wind up is very fundamental, and it was super hard to track down for goalies as he had 4 goals and 1 assist in this game. He should see the field a lot his freshman year as he has the strength to play against some veteran defenders already. He will join Mac O'Keefe and Grant Ament at the attack line who are both arguably the best shooters in college lacrosse.
Logan McNaney (Goalie), Corning, NY – Committed to Maryland
McNaney had a moster game in goal, with a total of 16 saves which breaks the record for most saves in the All American Game. McNaney is headed to College Park to join a long list of great goalies to come from Maryland. He reminds me a lot of Niko Amato, shorter than average but an absolute beast in goal. McNaney is a lot thinner than Amato was in college, giving him more mobility. He is great at tracking down balls and matching his stick with shooters on the doorstep. McNaney was the MVP of the game, and I believe he has the ability to be the best goalie in the country.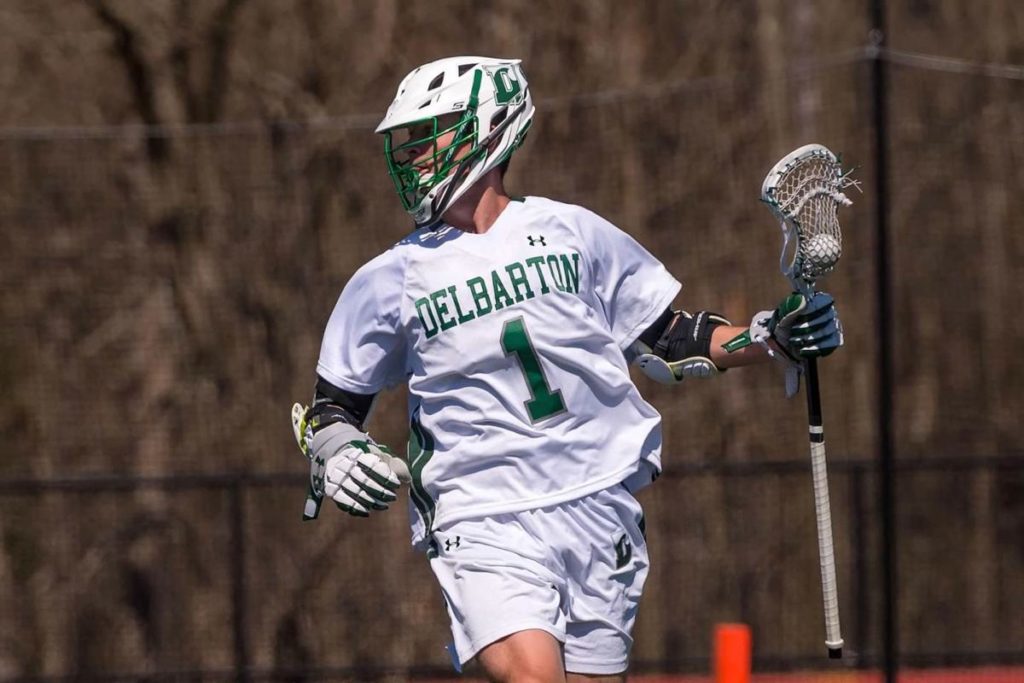 Michael Long (Attack), Mendham, NJ – Committed to Cornell
Long had a great game, scoring the most points with 6 points (3 goals/3 assists). Long was a great feeder from X who reminded me a lot of Jules Heningburg. He was a really smart shooter on the doorstep, not trying to be fancy, simply just putting the biscuit in the basket. He is going to be a big playmaker at Cornell, setting up many scoring opportunities for teammates such as All American Attackman Jeff Teat and of course himself.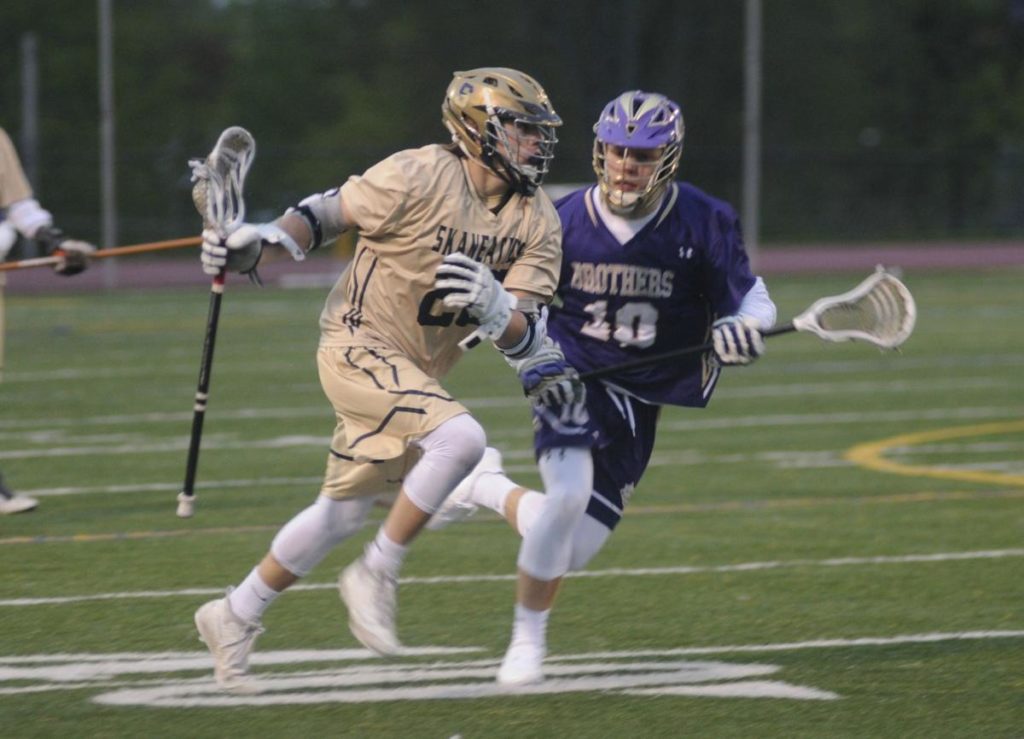 Patrick Hackler (Midfield) Skaneatles, NY – Committed to Yale
Patrick Hackler played great at the midfield providing great ball movement to his teammates and being a great dodger from up top. He had 5 points (3 goals and 2 assists). Can definitely see Hackler being a great ball mover for Yale's great attack and being able to draw lots of slides to find many scoring opportunities.
Team South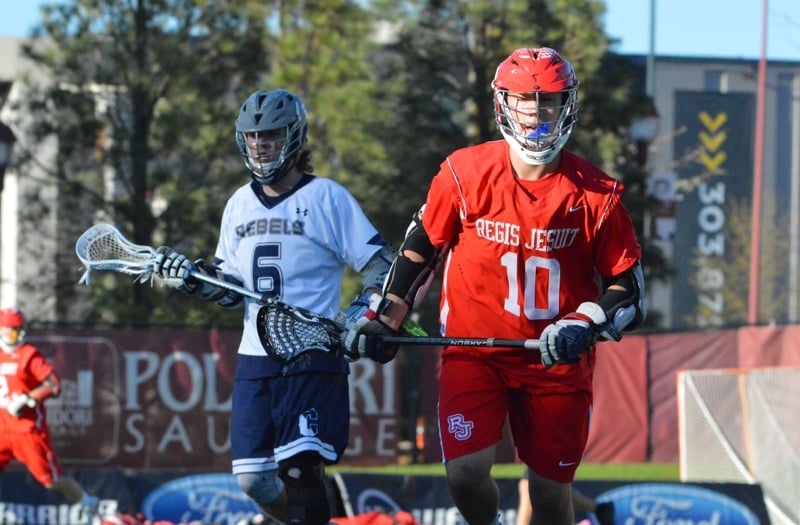 Jake Taylor (Attack) Denver, CO – Committed to Notre Dame
Taylor got his 3 goals on the doorstep playing 1 v 1 with the goalie. He reminded me a lot of a Will Manny, attackman who is very stealthy and finds his own space to score. Notre Dame needs to try and replace their best attackman Ryder Garnsey this spring, hoping Jake Taylor can fill the shoes.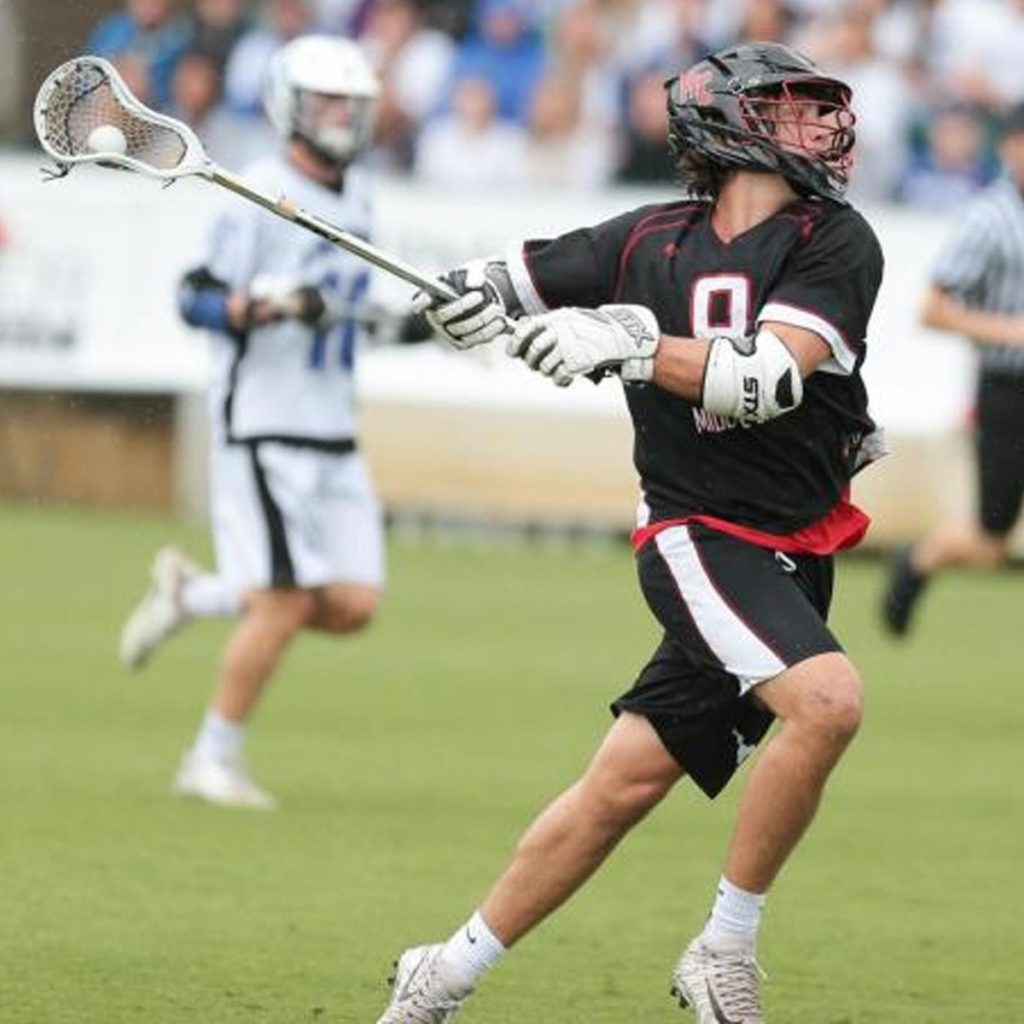 Jake Caputo (Midfield) Apex, NC – Committed to Duke
Jake was really impressive to me as he was amazing at reading defenses and was a great at assisting his teammates in this game. Jake even had an amazing full field assist to one of his teammates as their was less than 15 seconds on the clock until halftime. Caputo finished the game with 5 points with 3 assists. Jake's dad is an assistant coach at Duke, so Jake's been a Blue Devil since he was really young. Could see him probably at the 3rd line midfield next year and work his way up.
Christian Tomei (Goalie), Jupiter, FL – Committed to Ohio State
Team North started off hot as Tomei faced shots early, but eventually caught a great stride and made some great stops. Tomei is 6'4″ and 270 pounds which takes up a very large portion of the goal. Average goalies his size are pretty slow at reacting to the ball and rely on their body to make the save most of the time, but he is very quick to react and has very good stick skills. Not kidding, he had a flat footed clear that went full field creating an offensive possession for the attack. We could see Tomei get some playing time early, just depends who wins the job.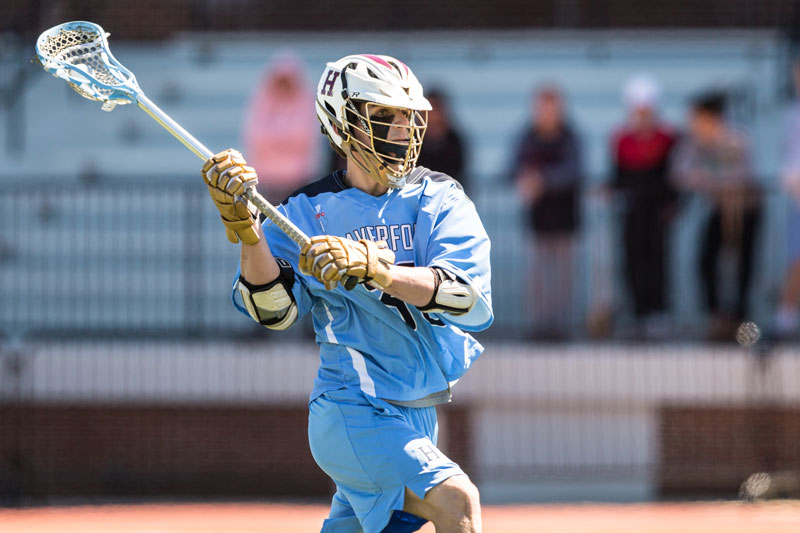 Peter Garno (Midfield), Haverford, PA – Committed to Virginia
Garno has 2 goals but I really impressed with his shooting mechanics. He's cranks his stick back far but snaps his wrists super fast that makes it extremely hard to track down and will help him score a lot of goals. He could potentially be like a Mac O'Keefe and be one of the best shooters in college lacrosse. UVA needs to replace Ryan Conrad somehow, hopefully he is the guy to step up.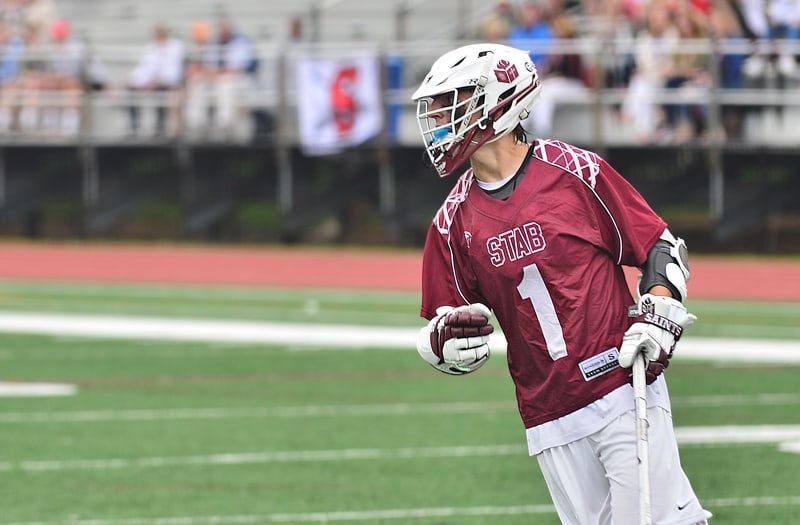 Connor Shellenberger (Attack) Zion Crossroads, VA – Committed to Virginia
Shellenberger is arguably the best player in the country, his speed is a key advantage when dodging past defenders, and he has a pretty nasty shot too. He had 3 goals in the game and 1 assist. Shellenberger and Garno could help become great additions to the UVA offense working aside Dox Aitken, Matt Moore, and Michael Kraus.
Good luck to all incoming freshman who will be playing at the next level. Work hard and remember to just have fun and cherish every opportunity given to you, because that's what is most important.
Make sure to follow us on twitter and Instagram @Nosebleedlax