The Tight End Party
It took about 30 seconds for many Bears fans dislike their first pick in the 2nd round of the draft. The Bears drafted Chicago native and former Notre Dame Tight End Cole Kmet with the 43rd overall pick in the 2020 NFL Draft. I don't think many had a problem with it, until Trey Wingo let the entire nation know that this Kmet will be the 10th Tight End on the Bears roster, which just added some extra lighter fluid to the already growing fire in many Bears fans after this past season. I got tons of texts from my friends asking why the Bears had 10, and I kept telling them the same thing, that we haven't even started the season and its going to get weeded down. The Bears have already started the cutting process starting with Trey Burton, who showed signs of promise in 2018 with 6 touchdowns, but did not put up the same numbers this past season failing to find the end zone once. Fans must think that the Bears will have 9 tight ends on their 53-man active roster, and too be fair, analysts did make it seem like that was the case. The Bears are going to have probably 4-5 on active come 2020, and Cole Kmet will be looking to prove to his hometown team that he was a GOOD pick.
Cole Kmet, Notre Dame, Tight End
Cole Kmet played both baseball and football during his 3 years at Notre Dame. His stats at receiving are ok, he finished his career at ND with 6 total touchdowns, all coming from his 2019 campaign. He suffered a broken collarbone early on, missing the first 2 games of the season, but rose to the occasion against Georgia in Week 3. Kmet had 9 receptions in the game, with a total of 108 yards and even scored the first touchdown to put Notre Dame on the board first.
One of Kmet's biggest strengths is his blocking ability. In 2019, he was apart of 67 pass-blocking snaps, allowing zero sacks, hits, or even hurries to the quarterback. The Bears offensive line isn't great, but they aren't bad either. The retirement of Kyle Long is a big loss, and Kmet can prove to be a big help protecting Mitch Trubiksy or running backs David Montgomery and Tarik Cohen.
What other Tight Ends should play alongside Kmet this coming season?
Jimmy Graham: Staying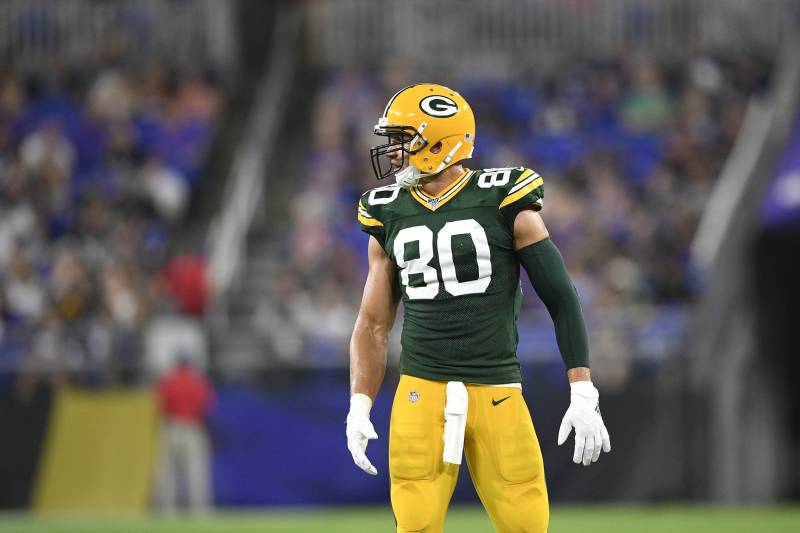 Jimmy Graham comes to Chicago after being released by Green Bay in which he spent 2 seasons with the Cheese Heads. He signed a 2 year 16 million dollar deal, 9 million guaranteed with Chicago early in free agency, and many Bears fans aren't too happy about it. Graham is entering his 11th season in the NFL, and many believe he is out of his prime, which makes his contract a little too high. I must say I can't disagree with those people, he has 4 seasons with double-digit touchdowns, the last one being in 2017 (10) with Seattle and he wasn't putting up the same numbers in Green Bay. Nagy must see some old Jimmy still left in the tank, hoping to he can be used as another key target this upcoming season.
Adam Shaheen: Leaving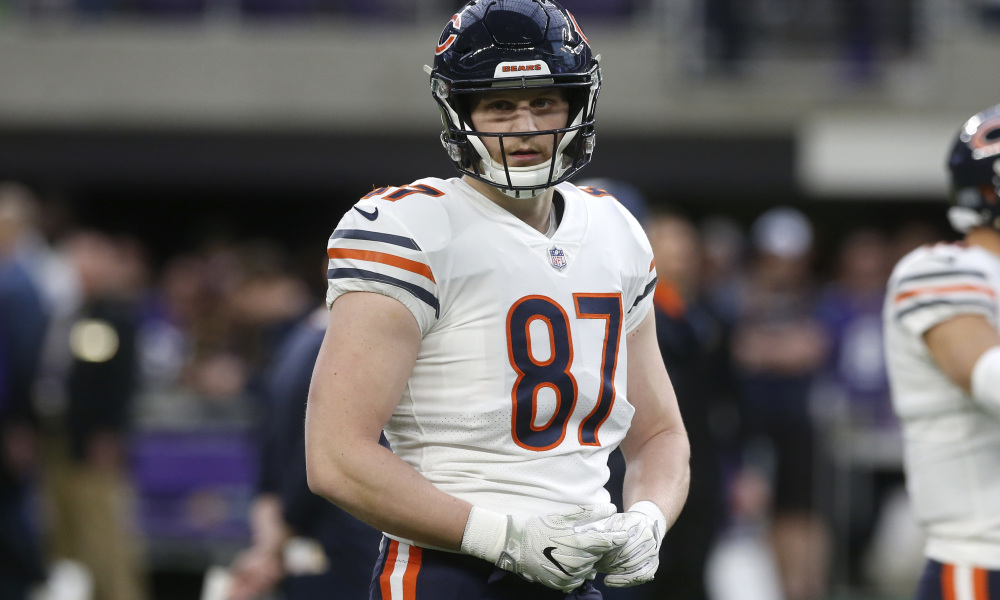 Adam Shaheen was a skeptical pick back in 2017, when the Bears drafted him second round out of Ashland University (D2). This pick was not talked about much and there were low expectations for him coming in from fans, but we thought maybe, just maybe Ryan Pace had something up his sleeve that we didn't know about. Well turns out fans were right, he has a whopping total of 26 receptions as a Bear with 4 touchdowns. Last season, he only appeared in 8 games being targeted 13 times with 9 receptions the whole season. It seems that the Bears have been slowly writing Adam off, and ESPN thinks so too as they are expecting him to be the next Chicago Bear cut from the team.
Ben Braunecker: Staying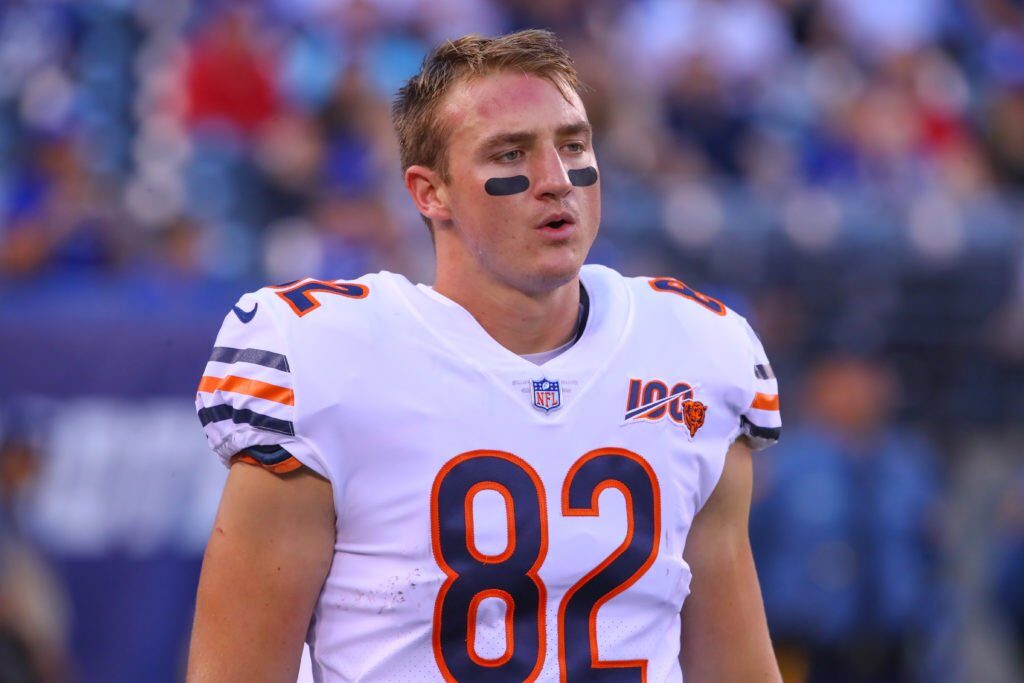 The Bears "wicked smahht" Tight End out of Harvard, Ben Braunekcer, signed a new 2-year contract back in March of 2019. Braunecker went undrafted in 2016, so the Bears picked him up to be a backup role. He was ranked in the Top 10 Tight Ends of his draft class, yet still fell through the cracks. Braunecker is entering his final year of the contract, so I don't see the Bears cutting him this offseason. As he's always been, he will play more of a depth role for Jimmy Graham and Cole Kmet. He finished the 2019 season with 6 receptions and 1 touchdown and I don't see his stats improving greatly, but maybe he can have a breakout year, I like what he has shown in the preseason before.
Remaining Bears Tight Ends
J.P Holtz: Staying, but will play a limited role
Eric Saubert: Cut
Darion Clark: Practice Squad
Jesper Horsted: Practice Squad
Demetrius Harris: Cut or Practice Squad