"With the the 199th pick in the 2000 NFL Draft, the New England Patriots have selected Tom Brady, Quarterback from Michigan."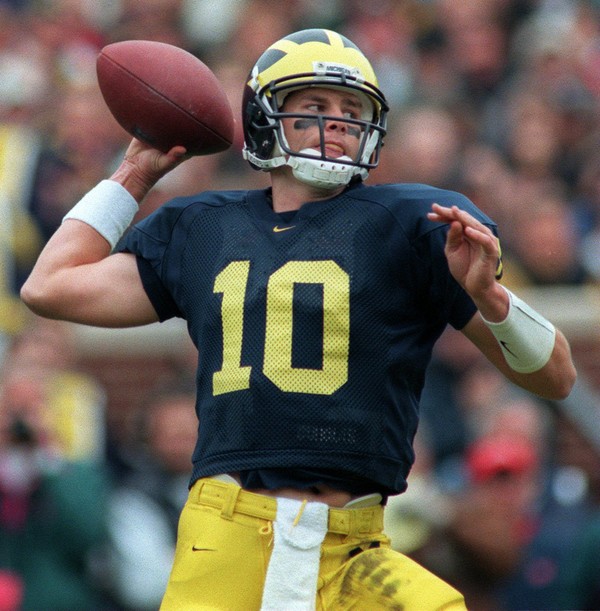 The rest is history. 8 Super Bowl appearances (9 if you include the one coming up), 5 time Super Bowl champion, 3X NFL MVP, 16 AFC East titles, 14 Pro Bowls and 8 consecutive years of making it to the AFC Championship.
That's what the 6th Round 199th pick accomplished over his illustrious career.
But, the common narrative surrounding Brady is all negative. "He's a cheater!" "He's a system QB!" "He wouldn't be anything without Bellicheck!"
Shut it.
Tom Brady is the underdog story that Hollywood has tried to script for years.
His story began while overcoming the odds at Michigan to become the starting QB his Junior and Season seasons. He beat out 2-Sport stud Bo Jackson Drew Hensen, an All-American QB as well as a National Gatorade Player of the Year in Baseball. During the two seasons Brady started, he led his team to Citrus Bowl and Orange Bowl victories while coining the nickname, "The Comeback Kid."
His lack of athleticism worried most scouts, but most scouts don't look for what Bellicheck looks for.
Toughness. Poise. Winner Mentality.
In his second season, he filled in for Drew Bledsoe and led the Patriots to a Super Bowl upset over "The Greatest Show on Turf" St. Louis Los Angeles St. Louis Rams. Brady never looked back, he has been the Patriots QB ever since (I know Matt Cassel). Through 2006 He won 3 Super Bowls with great defenses and cemented his legacy as one of the clutches QB's of all time.
Now, everyone knows him for being too good.
His greatness is painful to some but should be respected by all.
During Brady's best season in 2007, he tossed for 50 TDs and led the Patriots to a Super Bowl berth and the cusp of a perfect season. Everyone was rooting against him, it was the Patriots against the world.
But why?
This was the kid that had overcome all of the odds. He overcame Drew Hensen at Michigan, beat out Drew Bledsoe for the starting QB position when he came back, beat one of the greatest offensive teams ever as a first year starter. The list goes on and on, we've all heard them.
Since then, everyone has tried to discredit the Patriots and Brady's greatness which is a shame. I couldn't imagine not respecting history before our eyes. I will say that the same haters on Brady presently, will be gloating about his greatness on SportsCenter with Stephen A. Smith. *Blasphemy*
Brady's been told he was too old since 2012. The Patriots dynaysty was supposed to end when Randy Moss and Wes Welker left.
But, Brady got better with age, and gathered more weapons in the likes of Gronk and Edelman.
People try to discredit his greatness through Spygate, Deflategate (Myth) and hate. But, he should be the kind of teammate you tell your kid about. The kid who never backed down from a challenge, who overcame all of the odds to become the greatest QB of all time.
Yet everyone hates him because of his greatness. They rooted for him not to make history against the 2007 Giants. They rooted for Nick Foles and the Eagles, and the 2005 Eagles led by Donnovan McNabb.
Forever, it has seemed like Brady has been the villain in this world, when it should be the opposite. He's a great teammate, he's always taking time to thank the scout players for their hard work as well as contonuously holding others to the Patriot standard.
Listen, I get it if you're a Jets fan, he's kicked your ass forever, but for the rest of the country, I know you should be rooting for in this upcoming Super Bowl.
It's the kid from San Mateo, California.
The 199th Pick in the 2000 NFL Draft.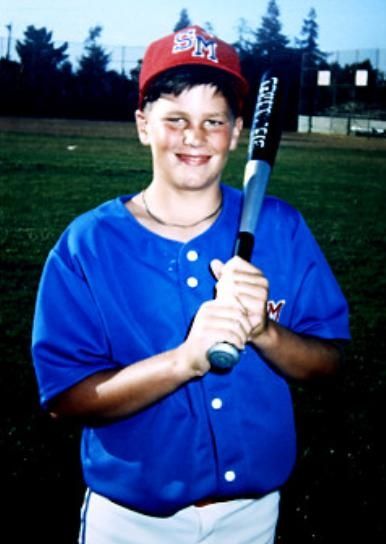 Tom Brady.