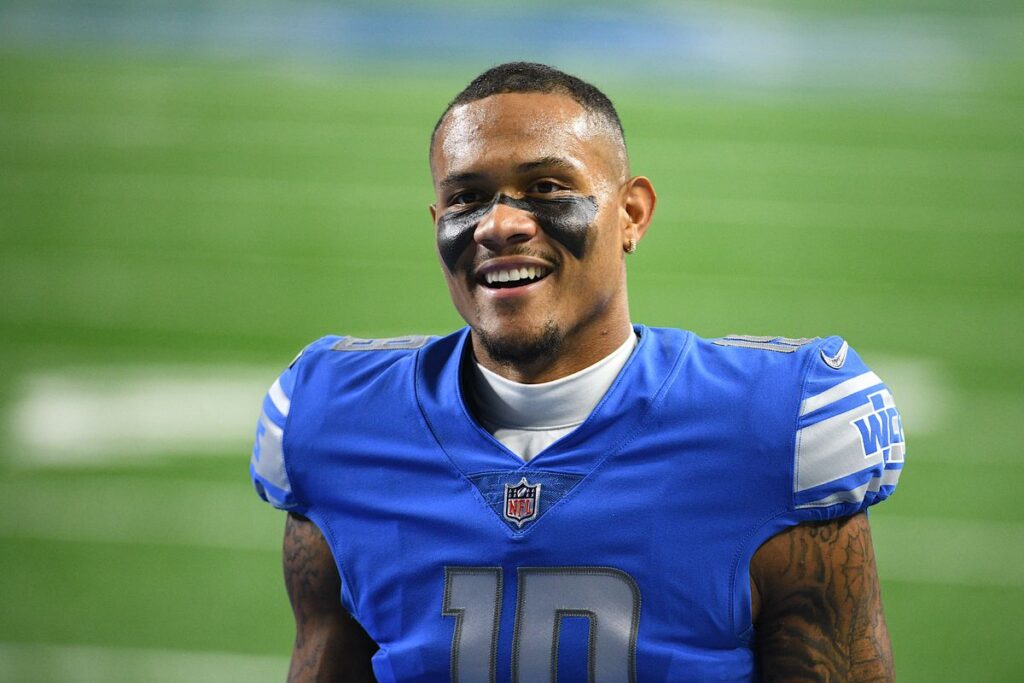 By: Joe Lopes
48-80. 5 different head coaches. 7 losing seasons. That has been the story of the once proud New York Giants over the last 8 years. They're a team that seemingly has been stuck in reverse for nearly a decade, much to the chagrin of the fans. It's been a "wait till next year" culture for Big Blue for far too long (that's more typical for the Jets). Their teams have reflected that "building to the future" attitude. Players and coaches have often looked checked out, seemingly because they know management has no plan to keep them around for the long-term. Fans also have had little to no hope. The Giants had fallen to 5th in attendance by 2019, after years of being 2nd, in the early to mid-2010's. But the Giants over the last week, and even to a lesser extent over the last year, have felt a little different.  They seem like an organization ready and willing to win now. The Giants' brass has moved past the culture of "looking to the future" and are actually showing their current coaching staff and players, that they have the confidence in them to go out and compete TODAY. What am I talking about? Well, the Giants have had quite possibly the most active free agency out of any team south of New England. They signed, perhaps the best wide receiver on the free agency market, Kenny Golladay.
By signing Golladay, who is easily the best receiver New York has had since OBJ, the Giants shore up one of the most serious holes on the roster. They then went out a couple days later and signed one of the premier shutdown corners in the league, Adoree Jackson. This easily gives the Giants the best secondary in the NFC East, and honestly one of the best all together in the NFL. Now, while I think strictly from a financial standpoint, both of these contracts were an overpay, I absolutely love these moves for the Giants from a culture standpoint. Cause what it really is showing to Joe Judge and his players is that management believes this team can compete for a playoff spot this year. It finally breaks that lethargic cycle of "waiting to next year" in the Meadowlands. Players finally will go out there knowing that the front office does have plans for them long-term and play with some hustle and confidence. The expectations for years have been the Giants will lose double digit games and have no chance at the playoffs. That isn't the expectation anymore, its to compete for a division title (albeit it in an incredibly weak division). That culture and expectation shift is honestly great for New York. The transition from "rebuilding" to contending, is a necessary one, and often a step many teams wait too long to take. You cannot just sit back forever and become complacent with losing in the NFL all in the name of "rebuilding". It creates a poor, losing culture, a culture that is tough to come out of once it permeates throughout the franchise. Just ask the Jaguars, Lions, Jets, Browns until recently, etc. These teams have been "rebuilding" for seemingly decades and have almost nothing to show for it. That's because the problem with rebuilding is it eventually becomes a cover up for incompetent owners, general managers and coaches. Rebuilding for a couple of years is a valid strategy and is often used. Rebuilding for 10+ years just means you're a very poorly run football team.  Many uber-successful franchises never even had to completely rebuild to win, the Steelers, Chiefs, Packers, etc. To me the Giants were dangerously close to falling into that perpetual loser image, which would have been a death knell for the organization. This commitment to competing through free agency gives them the best chance to pull out of that spiral of constant rebuilding.
Another reason I really liked the free agency signings by the Giants, especially the Kenny Golladay one, is it gives Daniel Jones a full chance to prove himself. I think the Giants took a long look at their stadium partners, the Jets, and said "we don't want to be them" when it came to developing quarterbacks. The Jets used a top 3 pick on a hyped QB prospect, Sam Darnold, just a few years ago. As I'm sure all of you know, that pick has failed to pan out for the Jets. Darnold most likely will be out of the Jets organization this offseason after 3 lackluster seasons. However an important note about the Jets and Darnold was, the Jets simply never gave Darnold a full chance to prove himself. I am not a huge Darnold defender, but because the Jets were always stuck in rebuild mode, and because they have been poorly run for decades essentially, the Jets could not give Darnold any sort of weapons in New York. He had an absolute cut rate receiving corp, blocking, and rushing attack. 37 year old Frank Gore may have been one of Darnold's best weapons in his time in New York. No joke. Nobody could thrive in that role, unless they were a future hall of famer. The Giants are in a similar situation with Daniel Jones. After a solid rookie year, Jones had a major sophomore slump, and a lot of people (including me) are questioning if he's the Giants long-term answer at QB. But similar to Darnold, Jones has had no real weapons on offense outside of Saquon Barkley for his first two years (and Barkley has been injured for much of those years). With an improving OL and now a star Receiver in Golladay, along with superstar back Barkley, Jones will legitimately have a lot to work with on offense. In fact, if Jones is solid, this offense can legitimately be top 15 or so in the league, something the Giants haven't been in years. It also allows Jones to really get the chance Darnold never got. If he fails, it's because Jones simply is not good enough, not because the Giants failed to give him any weapons. The Giants invested a high first round pick on Jones, might as well fully see what you got, this is what the Golladay (and Kyle Rudolph) signings helps to accomplish and for that reason I am all onboard with it.
Overall, the sentiments are starting to change in Big Blue Nation, from one of dismay, to one of expectations and hope. The Giants are finally putting some stock in their team for this year, and with the Giants being in a complete dumpster fire of a division. they can legitimately make a playoff push. The Eagles are a hot mess down in Philly, Cowboys have serious questions about Dak's health and the overall strength of the roster, and Washington we all know is frankly, mediocre. Likely 8-8, 9-7 can win this division, so why can't that be the Giants after these moves? It's time for optimism in New York (and New Jersey).