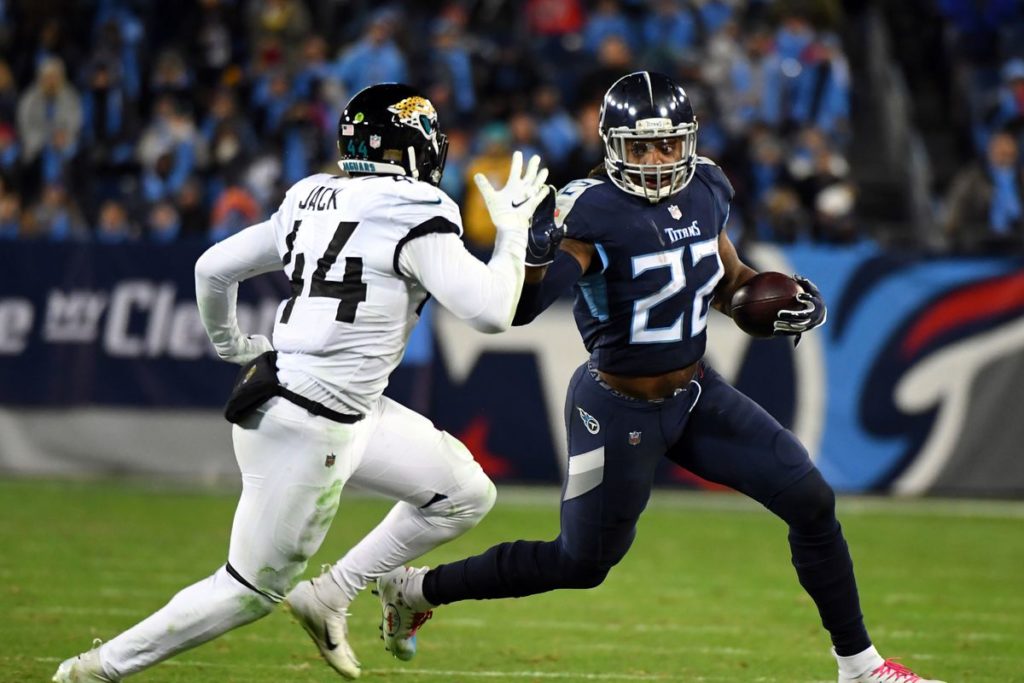 I would like to start this blog off with an apology.
Last week, I stated that I believed TJ Hockenson would have a great week, and that Aaron Jones would not. I was incorrect on both of these statements and I apologize for what I said and for possibly not helping you win your matchup last week.
Now, I would like to say you're welcome if you are one of the people who started Lamar Jackson, Derrick Henry, or Kerryon Johnson, as they all performed pretty well against their respective opponents. Derrick Henry gets a fun play this week. The last time he faced off against the Jags on TNF, he scored on a 99-yard run. Wow. More of that tonight? We'll see.
With that being said, we got some fun matchups this week, so who should you plug in as your starters, and who needs to keep the bench warm?
QUARTERBACKS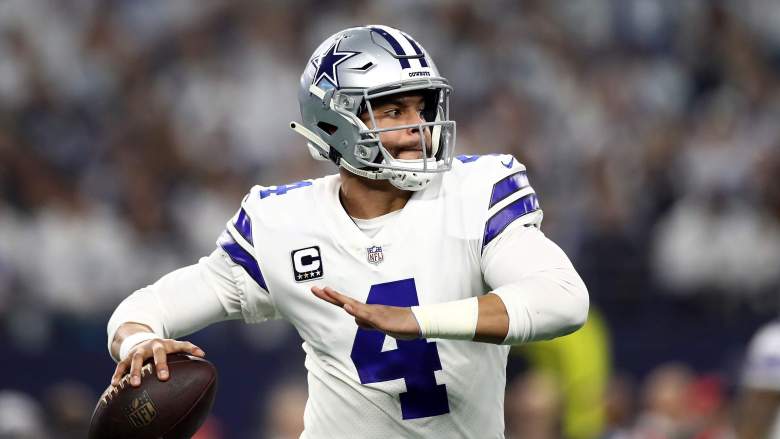 START
Russell Wilson (vs. NO)
The Saints defense has been questionable against opposing quarterbacks this season, giving up a decent stat line to both Deshaun Watson and Jared Goff. It will only get rougher as they take on potential Hall of Famer Russell Wilson. He and Lockett will give New Orleans a rough day.
Dak Prescott (vs. MIA)
This is one start that shouldn't be listed, but I like picking on the Dolphins a little bit, so here we are. The Fins have been outscored by a whopping 102-10 in their first two games, and now they take on Dak, who has thrown seven TDs and is playing like a superstar. Say less.
Matthew Stafford (at PHI)
I love this matchup for many reasons. One, I have always been high on Stafford when it comes to fantasy because he loves to go deep. Two, their matchup against an extremely banged up Eagles team (they didn't even practice Wednesday because of all the injuries!!) is a promising one. And finally, three, he's throwing to Kenny Golladay. Start Stafford unless you have Dak, Lamar, or Mahomes.
SIT
Kyler Murray (vs. CAR)
For a rookie, Kyler Murray has flown under the radar with his 0-2 team and is playing and throwing the ball really well. He has gone for over 300 yards in his first two games. However, he has only thrown two touchdowns and has not been great for fantasy. He has a tough test against the Panthers defense, but may be able to pull out his first win. Those don't count in fantasy football, though.
Aaron Rodgers (vs. DEN)
Great quarterback, not a great play this week. After controlling the entire first quarter of the Vikings game last week, the Packers offense died, minus Aaron Jones. Rodgers was under pressure often, couldn't get in communication with his receivers, and they went scoreless in the second half. This will be a run heavy game.
Sleepers
Kirk Cousins (vs. OAK)
Teddy Bridgewater (at SEA)
Jameis Winston (vs. NYG)
RUNNING BACKS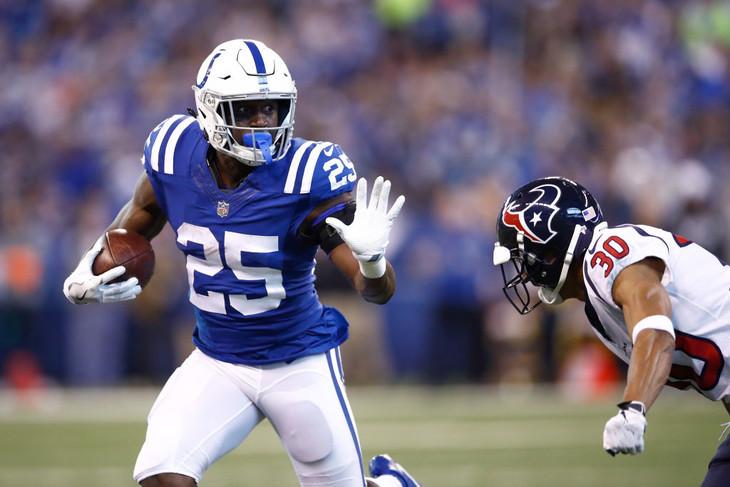 START
Marlon Mack (vs. ATL)
During Week 1, Atlanta gave up a big day on the ground to Dalvin Cook, who now leads the NFL in rushing. The only reason they did okay last week is that Philly doesn't have an elite rusher. Mack is not far behind him and will take advantage of the iffy run defense that the Falcons have.
Aaron Jones ( vs. DEN)
Like I said, I ate my own words last week when I said Jones would do nothing. After the first quarter, he was the only player on the Packers offense who looked functional in the offense. Green Bay will continue to pound the ball with Jones, who will run well against a Denver defense that allowed Josh Jacobs and David Montgomery to have great days on the ground.
Devonta Freeman (at IND)
Freeman is off to a very, very disappointing start in his 2019 campaign. He has yet to crack just 50 yards of rushing, and six quarterbacks are ahead of him, including Gardner Minshew. That will change this week against a Colts defense who will likely be without star linebacker Darius Leonard, who is fighting a concussion.
SIT
Damien Williams (vs. BAL)
The Ravens defense seems to always be doing well. I almost never start a running back against their D, unless it's someone who you just can't bench. Damien Williams is someone you can bench. Baltimore has only allowed 41 yards rushing to opponents this year, which is very impressive. Mahomes will take care of this game.
Adrian Peterson (vs. CHI)
After scoring a touchdown last week, some people may think All Day is back and ready to roll. And then, you see he is taking on the likes of Khalil Mack, Roquan Smith, Danny Trevathan, and much more of the Chicago Bears defense. Nope. Bench.
Sleepers
David Montgomery (at WAS)
Frank Gore (vs. CIN)
Carlos Hyde (at LAC)
WIDE RECEIVERS
START
Kenny Golladay (at PHI)
Philadelphia has given up the second-most yards to opposing receivers this season, and that is why they lost on SNF to Atlanta. Golladay will make them pay just like Julio did last week and will run all over them. Small side note: the Lions could be in first place in the NFC North by the week's end.
Chris Godwin (vs. NYG)
I put Jameis Winston down as a sleeper above because a lot of people have lost hope in him after two poor performances to open up the season. This week, he takes on the Giants. The hopeless, pathetic Giants defense is not the worst in the league, but that's because Miami exists. Expect a comeback week from Winston, and Godwin will benefit from it by taking on the Giants number 2 DB.
Tyler Lockett (vs. NO)
I expect Russell Wilson to throw to Lockett early and often. He grabbed ten receptions for 79 yards last week, and Wilson proved he trusts the vet more over someone like rookie DK Metcalf. Lockett will make some big plays and blow up against New Orleans.
Sleepers
Deebo Samuel (vs. PIT)
Danny Amendola (at PHI)
Christian Kirk (vs. CAR)
SIT
Jarvis Landry (vs. LAR)
The Rams pass defense continues to be one of the best in the league right now. While Cam put up a decent line, they held the Brees/Bridgewater Saints to only 9 points, no touchdowns. Baker struggled against the Titans defense Week 1, and this will impact Landry's play on Sunday.
Emmanuel Sanders (at GB)
Sanders has gotten off to a quick start and has become a favorite target of Flacco's. This will not matter this week, however, because this Packers defense is proving themselves. After shutting down Trubisky and the Bears two weeks ago, they pulled off another great performance against Kirk Cousins, minus one big score downfield. Sanders will be shut down by the likes of Josh Jackson and Kevin King.
TIGHT ENDS
START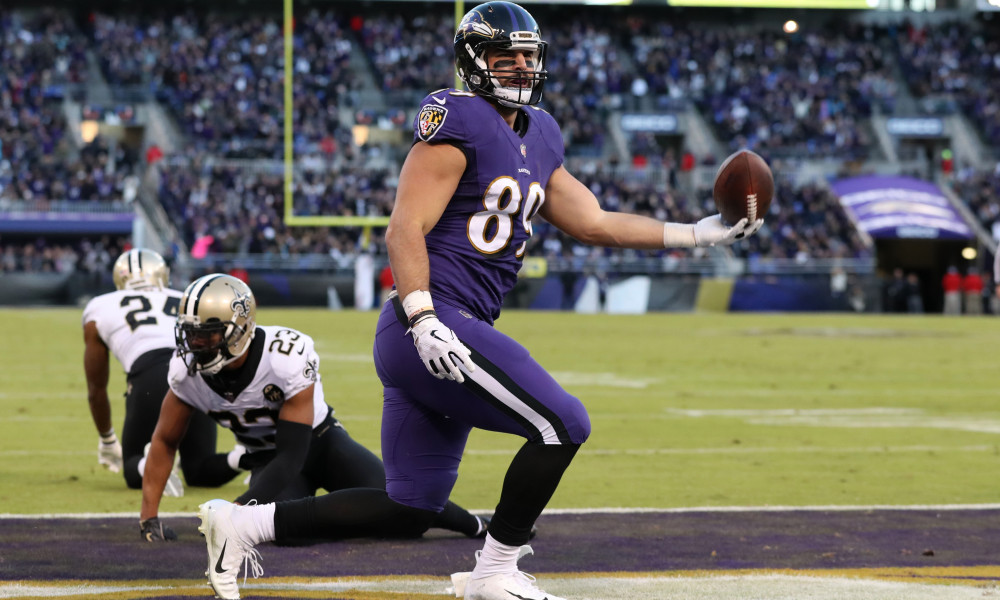 Mark Andrews (at KC)
Andrews is quickly becoming one of the top tight ends in the league. Lamar has found his guy and is hitting him on an early and often basis. He leads as the top TE in fantasy, and has a nice matchup against a Chiefs defense that has allowed plenty of points to the big men this year.
Vance McDonald (at SF)
Rudolph is starting this Sunday, and some may think that tanks the fantasy value of everyone around him. However, I believe this won't be the case. He already has a connection with James Washington, JuJu is elite, and has shown he trusts McDonald, who he threw two touchdowns to against Seattle. This is a safe start this week.
SIT
Noah Fant (at GB)
Fant has yet to prove himself on the field as a reliable target and does not have a good matchup this week to start doing that. He can keep your bench warm this week.
Sleepers
Jason Witten (vs. MIA)
Jared Cook (at SEA)