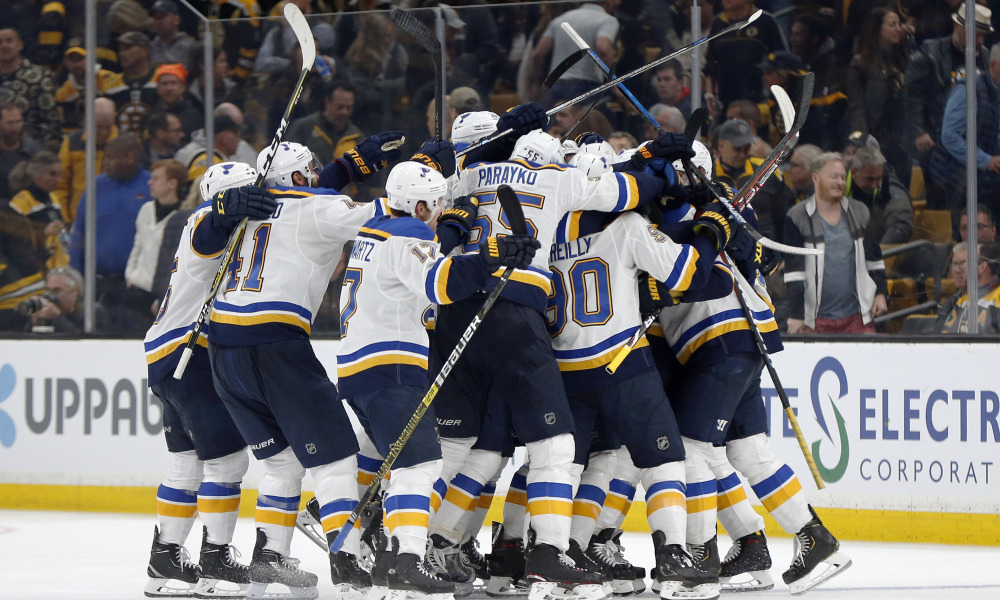 The St. Louis Blues will host their first Stanley Cup Final game since 1970. The fans have been long anticipating it and they have been a fantastic home crowd throughout the entire playoffs. A sneaky hockey town, the Blues have rode through the playoffs with the help from their fans, Brett Hull pumping up the crowd, and of course, playing Gloria.
St. Louis will have to battle a little adversity as they lost centerman, Oskar Sundqvist for Game 3 due to an illegal check to the head in Game 2 against Boston defensemen, Matt Grzelcyk, which forced him to leave the game and was later diagnosed with a concussion.
The Blues have a certain mojo about them that can't be denied, and like most Stanley Cup champion teams, they're finding support from every guy in their lineup. Their depth will be put to an even bigger test tomorrow night due to the loss of Sundqvist, but they have proven to be able to find the right production from all of their lines. The name Carl Gunnarsson may not ring a bell to many, and that may be because he is on the 3rd defensive pair and plays around 12 minutes a game. Yet, that is who scored the OT winner for the Blues in Game 2. Gunnarsson became just the 3rd player in NHL history to score his first career playoff goal in overtime of the Stanley Cup Final.
Everyone on the Blues plays with an undeniable amount of heart, and they want to win this for their city. They were the much better team in Game 2 and the momentum they gained from their first win will follow them home. Led by rookie goalie, Jordan Binnington, who never fails to stand on his head every night, I don't see the Blues losing their first Finals home game in 49 years. The Blues are a lock for this game, even with losing the help from Sundqvist, and they'll be up 2-1 in the series come tomorrow night, and will ultimately win the series in 6.
Alexa, play Gloria.