By: Derek Hempstead
This Sunday, WWE will air its 2020 edition of the Backlash pay-per-view. With a stacked card featuring a triple threat tag team match for the Women's Tag Team titles, a handicap match for the Universal Championship, a clash between Drew McIntyre and the revitalized Bobby Lashley for the WWE Championship and a match being billed as "The Greatest Wrestling Match of All Time," Backlash will surely entertain fans of the product. To gear up for the event, I used WWE 2K20 to simulate the events of what may transpire on Sunday, and the results were certainly interesting. Does the video game think Braun Strowman can hold his own against not just one, but two competitors? Who does 2K20 predict will walk away Raw Women's Champion? Find out the simulated results of each of Sunday's matches below!
Sheamus v. Jeff Hardy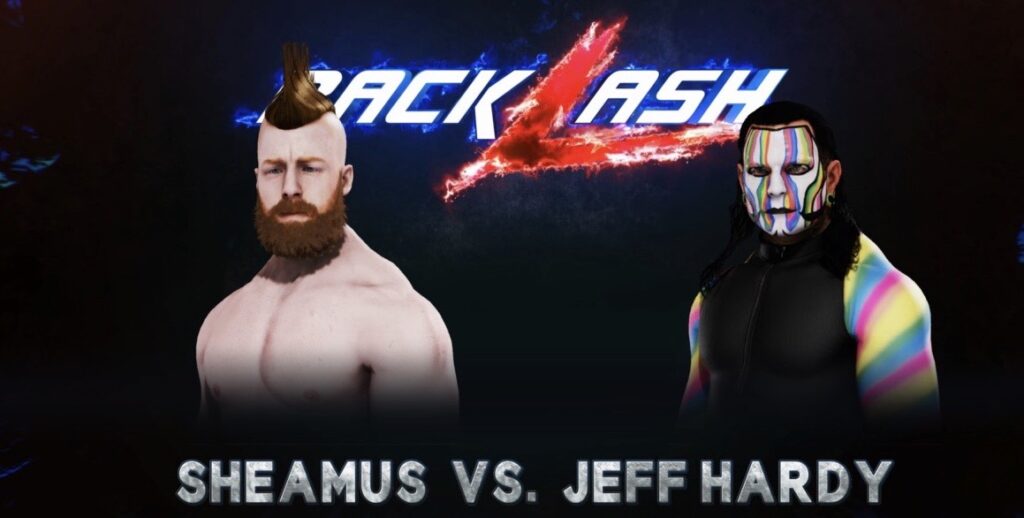 After weeks of buildup involving setups and questionable storyline arcs, Hardy and Sheamus are set to clash in a one-on-one match. 2K20's simulations started out with plenty of early back and forth between the two superstars. Sheamus controlled the bout for a brief stint, but ultimately it was Jeff Hardy who would come back, hit a series of signature moves including the Twist of Fate and Swanton Bomb, and win the match.
Result: Jeff Hardy defeats Sheamus via pinfall
Apollo Crews v. Andrade: United States Championship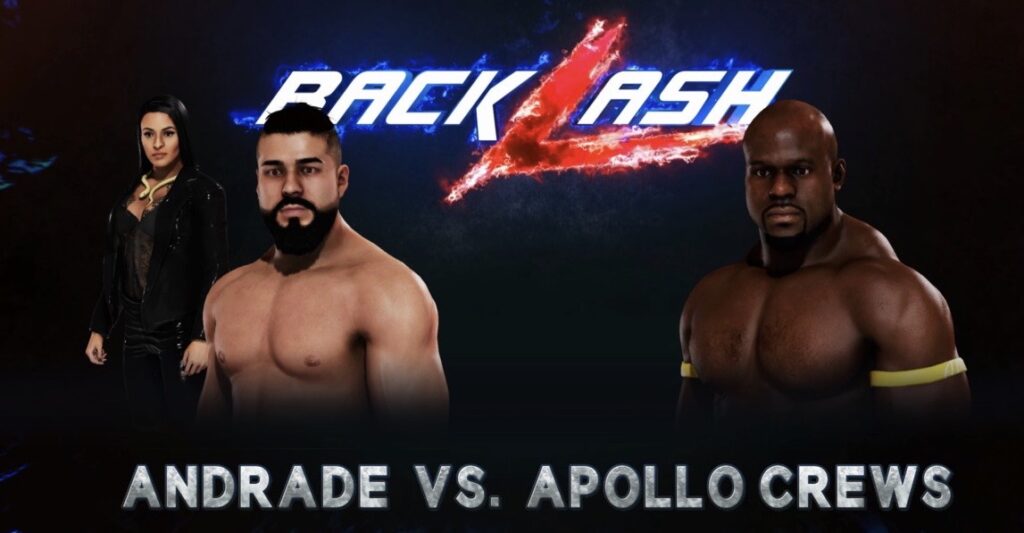 Crews and Andrade are no strangers to each other, as Crews won the title from Andrade just two weeks ago. In their simulated rematch, Andrade was able to get out to an early advantage. Crews was able to reverse the tide, but it was short-spirited and gave way to some rapid back and forth with plenty of reversals. Andrade gained control of the match after the two brawled outside the ring, and hit Crews with a moonsault drop kick once he returned to the inside. After an arm-lock DDT, Andrade had regained the U.S. Championship.
Result: Andrade regains the United States Championship via pinfall
Bayley & Sasha Banks v. Iiconics v. Alexa Bliss & Nikki Cross: Women's Tag Team Championships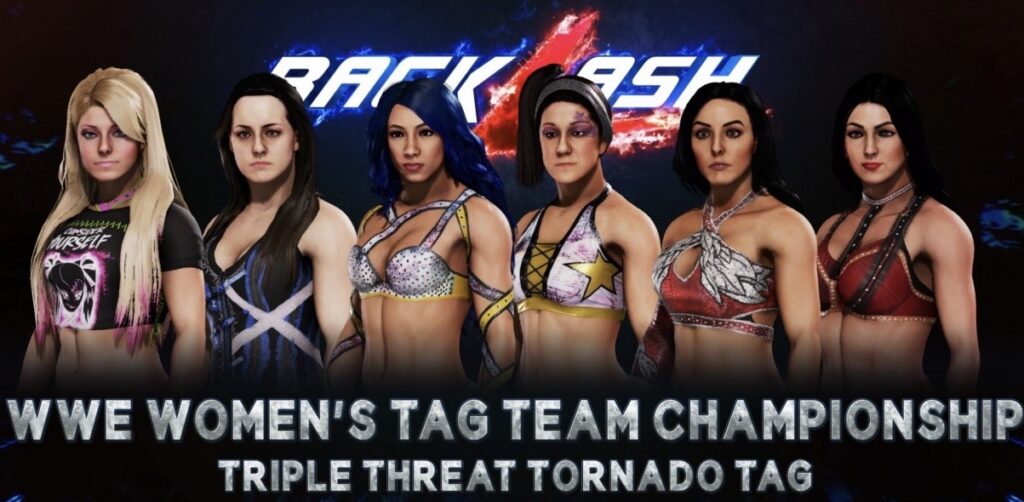 *Disclaimer: WWE 2K20 does not offer a triple threat tag team match option. Instead, this match was simulated in a triple threat tornado tag team match.
As is likely in the real-life match featuring the three teams, there was plenty of chaos early on in this simulated match. There were very few pin attempts early, but that soon changed as both Sasha Banks and Alexa Bliss attempted many pins to win the match for their team. None of the teams got out to an obvious advantage until late in the match, when Nikki Cross took over. After a swinging neck breaker to Bayley, the title's once again belonged to the team of Cross and Bliss.
Result: Nikki Cross and Alexa Bliss become three-time Women's Tag Team Champions
Asuka v. Nia Jax: Raw Women's Championship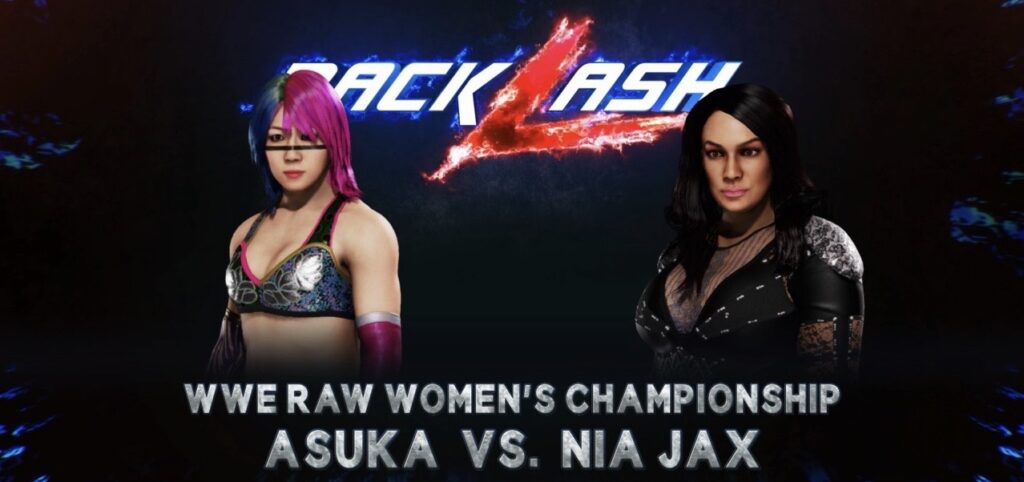 In her first title defense since becoming champion due to Becky Lynch stepping down to become a mother, Asuka will face Nia Jax. In the simulation, Jax dominated early as Asuka's attacks just bounced off her. The fight quickly moved to the outside where Jax used her surroundings to her advantage, repeatedly slamming Asuka into the steel steps. Multiple ring counts were broken by both women before they returned to the inside. After some brief back and forth, the fight again returned to the outside. A surprise German suplex left Nia Jax unable to reach the ring by a ten count, leaving Asuka victorious.
Result: Asuka retains the Raw Women's Championship via count-out
Braun Strowman v. Miz and John Morrison: Universal Championship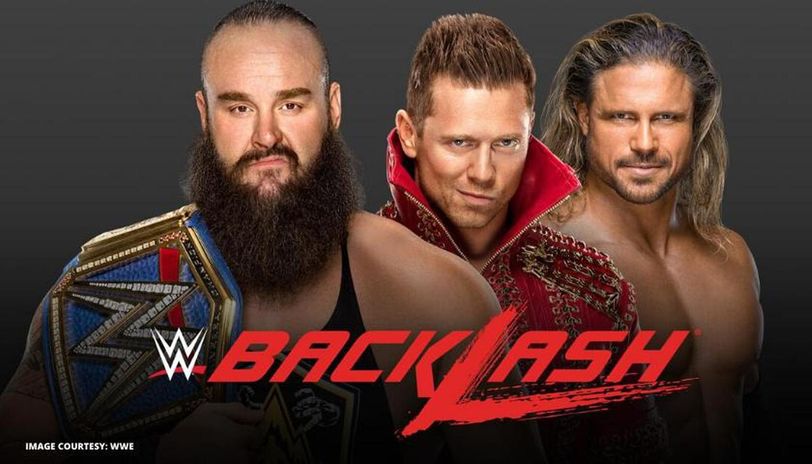 *Disclaimer: John Morrison is not a playable character in WWE 2K20, as he was not a member of the active roster when the game was released. With the 2K20 servers down (a usual occurrence for the game's fans), I was unable to download a John Morrison creation from the community downloads. Instead, Shane Thorne filled in for Morrison in the simulated match, as he is someone who randomly fills in for superstars in real life also.
While this match hasn't received a ton of buildup in real life, the simulated match was electric, filled with plenty of tags and pin attempts. A couple of double-team moves from the makeshift team of Miz and Thorne left Strowman reeling, but not enough to put the match away. Strowman gained control of the match for a period, isolating Miz from making a tag and hitting a few Yokosuta cutters. After a hot tag to Thorne though, Braun's future title reign looked to be in doubt. Another tag to Miz, followed by a Skull Crushing Finale put Braun out of commission.
Result: The Miz and John Morrison (Shane Thorne) become co-Universal Champions
Drew McIntyre v. Bobby Lashley: WWE Championship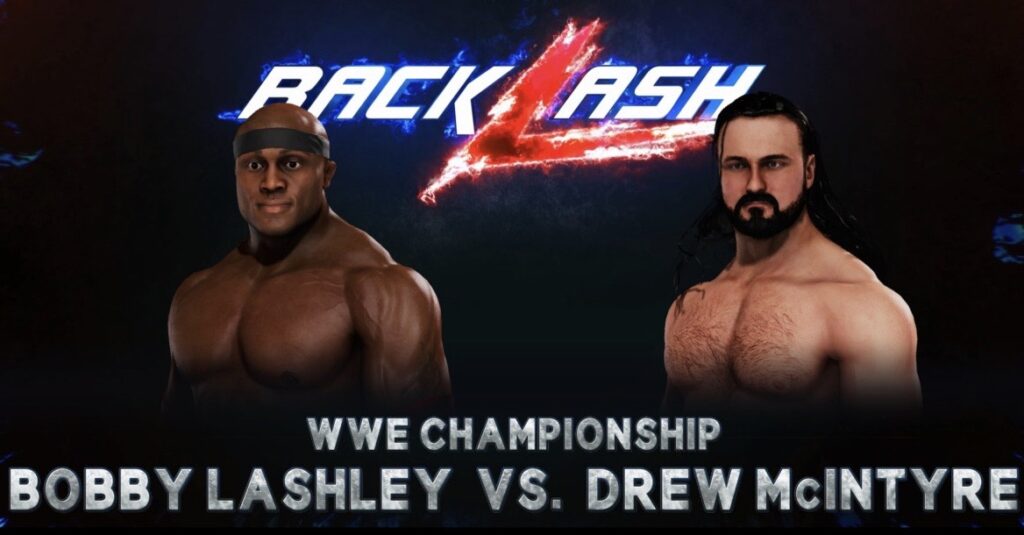 After weeks of physical confrontations between the two heavyweights, the real-life grudge match will likely be a colossal clash. The simulation certainly believed that to be the case, as their virtual match was easily the most intense and most exciting to watch. Several signature moves and finishers were performed by both Lashley and McIntyre, but neither could keep the other down for a three count. A lift-up flat liner should have won Lashley the match and the title, but McIntyre was too close to the ropes, and the ref called for a rope break. McIntyre was able to regain some serious momentum, but after a Future Shock DDT was reversed by Lashley, McIntyre received a third stalling suplex and was unable to make the three count.
Result: Bobby Lashley becomes WWE Champion via pinfall
Edge v. Randy Orton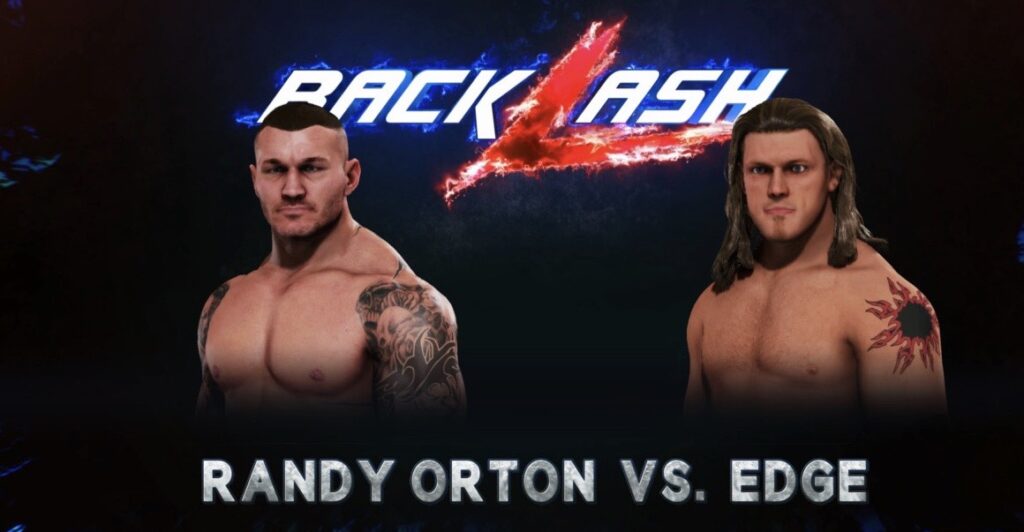 A match that has been billed as "The Greatest Wrestling Match of All Time" has created lofty expectations for Edge and Randy Orton to meet. If 2K20's simulation is correct, it may not come close to those expectations. While there was some exciting back and forth early on, Orton ultimately got out and controlled the majority of the match after hitting an early RKO that only earned him a two count. After a bit of scrapping by both superstars, Orton locked an inverted Boston Crab on Edge, but the Rated R Superstar was able to escape. His effort didn't reward him much time, as Orton was able to regain control and hit an Orton Stomp followed with a second RKO. In a bizarre sequence, Edge rolled away before Orton was able to pin him, and hit a spear to win the match.
Result: Edge wins "The Greatest Wrestling Match of All Time"
How many of these matches was WWE 2K20 able to successfully predict? Be sure to find out when Backlash airs this Sunday at 7 pm via pay-per-view or the WWE Network.