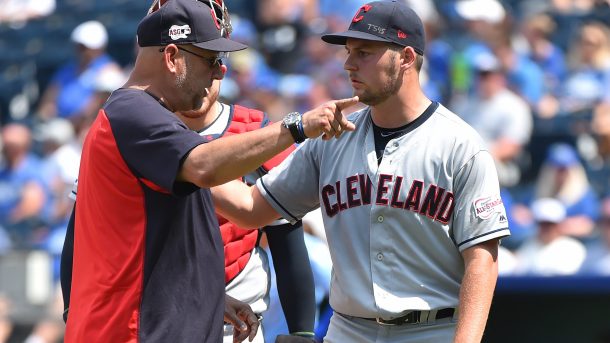 At 4pm EST Wednesday, we saw the yearly MLB trade deadline come and go. Some teams made big plays which landed them final pieces to their championship puzzle, while others began to sell their best players to look towards the future with prospects. As with almost every major event in sports, there is a winner, and there is a loser. I'm here today to find out who is who.
Winners
Houston Astros
One of the best rotations in baseball just got a little bit better. I'd even say they got a lot better. And it's scary for the rest of the AL. Houston now owns four of the top seven pitchers in the American League in terms of ERA after trading for former Cy Young award winner and Diamondback Zack Greinke. People really thought this team couldn't get any better, and then they did. Did they give up some of their best prospects? Yes, but this team is in win now mode. The future is already here, and it's looking more and more likely that Houston could get its second World Series title in three years.
New York Mets
How about those Mets recently? The first half of the year made it seem like this would be another lost, dysfunctional season for the team in Queens. However, they've really began to turn it around so far. A quick glimpse at their record, and you may think I'm crazy. But these guys are right there. They're 11-5 since the All-Star break and are currently ripping off a five-game win streak. They also kept Syndergaard, deGrom, and Wheeler while adding Stroman to the mix. You can't tell me that's not dangerous. As long as they can keep up some run support, a wild card spot is not out of the question only five games back.
Yasiel Puig
What a wild 24 hours for Yasiel Puig. Yesterday, he found out he was being traded to the Cleveland Indians in a blockbuster trade that would bring All-Star pitcher Trevor Bauer to Cincinnati. However, he would not find this out until after his…uh…let's say "fun" night in his last home game at Great American Ball Park. One of the most hated players in the league, Puig definitely won over a few people last night, fighting for the guys who were no longer their teammates. He now moves from a borderline potential wild card team to a squad pushing the Twins for the division lead in the AL Central. Not a bad move for him. Anyways, here's the full fight in case you missed it. Fun stuff.
Losers
New York Yankees fans
I wouldn't say necessarily that the team themselves did anything wrong here. The fans were just looking for something a little more exciting. They could have maybe grabbed another starter or a reliever, but they're comfortable with where they are at and they should be. Third best in MLB? Yeah, they aren't doing too bad. After looking through Twitter, some in the Bronx were asking why they didn't go after Greinke, or another big starting pitcher prospect. Well, keep in mind the 35-year old ace had a 15 team no-trade list, which included the pinstripes. Also, they have Severino returning sometime soon. The Yankees will be okay.
Boston Red Sox
These guys needed a reliever. Plain and simple. The PBO for the Sox claims that their batters just need to "hit the ball better," but this just seems like a stubborn way to avoid a clear problem at hand. They could have made a move for a number of guys, including Kirby Yates or Ken Giles. But alas, Boston stayed put and are sticking with the bullpen they have. This could ultimately hurt them in the playoffs, if they can even make it there.
MLB Fans
Personally, I felt this deadline was a little underwhelming. The best trade before the info that came through AFTER the 4pm deadline was the Bauer-Puig deal with the Reds and Indians. Overall, the most interesting trade was Greinke to Houston, one most people weren't really even expecting. Bumgarner, Syndergaard, Wheeler, and many others names once mentioned by analysts didn't move anywhere. Maybe we'll get more from the 2020 deadline.
What was your favorite deadline move? What did your team do? Any other clear winners or losers? Let us know on Twitter @Nosebleed_MLB and/or me personally @Nosebleed_Wylie!