By: Andrew Hubschman
The MLB announced that the Chicago White Sox will play the New York Yankees at the Field of Dreams in Dyersville, Iowa on August 12th, 2021. This is the second scheduled meeting between these two teams in Iowa as their first one – originally set for August 13th of this past season – was canceled due to the COVID-19 pandemic. However, the long wait for this debut classic could actually pay off:
After the MLB scheduled regional play for the 2020 season, the White Sox were set to play a new opponent: the St. Louis Cardinals. However, an outbreak within the Cardinals' organization postponed the matchup. MLB fans have been anticipating this matchup for over a year now, so we can only hope that a third try will be a charm. If this plan carries through, here are the key matchups to look out for that would make this an instant classic.
Offense:
Luke Voit vs. Jose Abreu
Picture this: two powerhouse first-basemen. You got the reigning home run king vs. the AL's reigning MVP and leader in numerous offensive categories including hits, extra base hits, and RBI's. Expect to see either – or both – go yard or perhaps deliver the huge extra-base hit.
DJ LeMahieu vs. Tim Anderson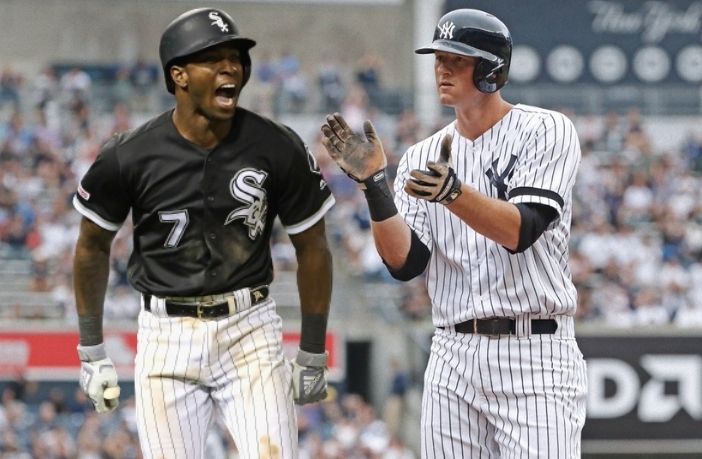 Yes, I know. LeMahieu's future is currently unknown as to where he'll suit up. But assuming he DOES return in Pinstripes, this would be a battle between the AL's top hitters of the previous two seasons, with each winning one batting title. It would be interesting to see whose hit will give the bigger statement and whose multi-hit game – assuming either or both record one – would make the bigger impact in the game.
Pitching:
Gerrit Cole vs. Dallas Keuchel
Now, this might be wishful thinking, but this is a duel almost no one can turn away from. You have two former teammates – both high-profiled aces – who finished in the top six in ERA for the AL this past season; top eight in WHIP; and, and seen above, fourth and fifth in the AL Cy Young voting, respectively. After a shaky 2019 season with the Braves, Keuchel revamped himself this past season finishing with a 1.99 ERA in 11 starts which makes this dream matchup enticing. Again, the chances of this ace-off seem slim but it is one you would not want to miss.
As a Yankee fan, I cannot wait to watch this. It looks like the wait will be worth it after all!