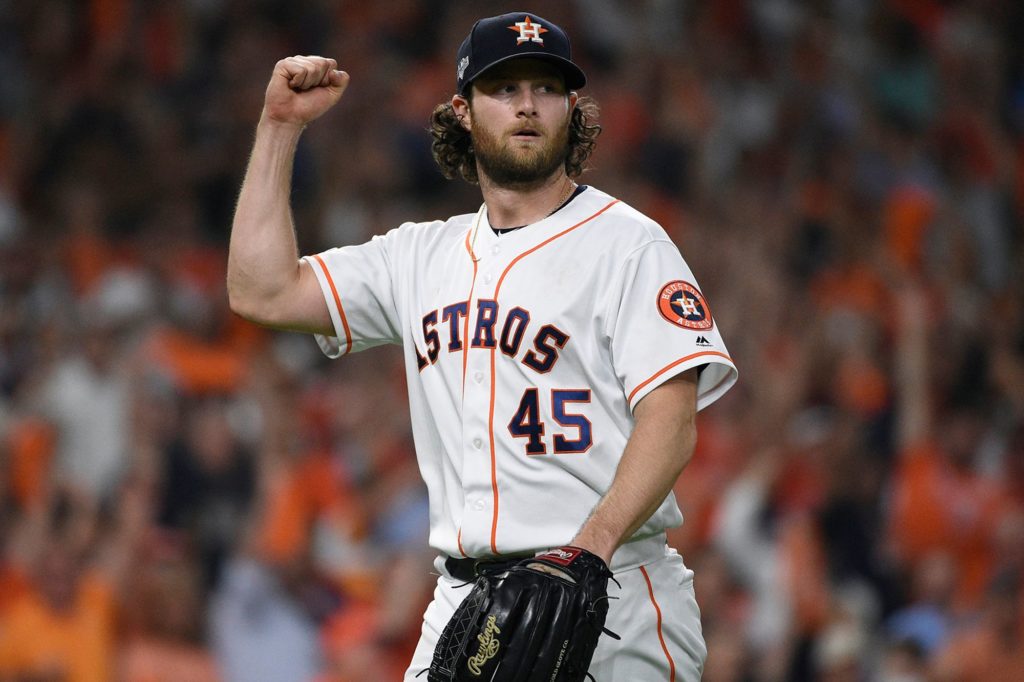 Rightfully so, everyone went nuts on Twitter last night when ESPN's Jeff Passan reported that the Yankees ownership has given Brian Cashman the approval to sign elite free agent Gerrit Cole to a record breaking deal. Despite my biased opinion as a Yankee fan, I DO think this report is a big deal. Before, I was skeptical that the Yankees were going to be all in on Cole this offseason, but this report says that he is their "top priority" this year and that they are going to do everything they can to sign Cole.
In the last few offseasons, when people realized the Yanks needed an elite starting pitcher, the Yankees front office has been hesitant to go all in for a player of Cole's caliber. This year seems to be different though, and that is huge. The Yankees have been very "un-Yankee-like" recently, as they have not been willing to spend a lot on free agents (outside of trading for Stanton). Many are comparing Cole's free agency to C.C. Sabathia's a decade ago, when many also thought that C.C. had a "west coast bias", which was obviously either not true or not strong enough for him to say no to the Yankees. Cole and his agent Scott Boras have recently denied the same rumor that Cole prefers to play for a team on the west coast, so the Yankees are clearly in play.
The Angels are the other team said to be all in on Cole this offseason and they could possibly be handing Cole a blank check like it seems the Yankees will do/have done. Los Angeles is obviously an attractive place to play as a professional athlete, but I believe that Gerrit Cole wants to go down as an all-time great, which can only be done by winning. If you compare the two rosters of the Yankees and the Angels, there isn't much comparison in my opinion, because from top to bottom, the Yankees have the far superior roster right now. I do not think the Angels become a World Series contender just by signing Cole, but the Yankees on the other hand, become the odds on favorite to win the World Series the second Cole puts pen to paper.
Gerrit Cole will be in his age 29 season in 2020, so a 7-year deal would mean Cole would have just turned 36 when the deal would expire in 2026, so it would by no means be a reckless signing. Cole will likely still be an effective, albeit overpaid, pitcher in the last few years of the deal, so if signing him to a long and lucrative deal is what it takes for the Yankees to win a World Series or two, then I think they have to do it. I can only imagine the damage that a Yankees rotation of Cole, Severino, Paxton, Tanaka, and either J.A. Happ, Jordan Montgomery, or Deivi Garcia could do in 2020, assuming Severino is fully healthy. If I was a fan of another MLB team, I would be TERRIFIED of the team the Yankees could potentially be running onto the field every day if they are able to pull off a signing of Cole. In the past, when the Yankees identify someone as a "their guy", and don't worry about the financial commitment, they usually get him. If I had to put a number on it right now, I would say there is about a 70% chance the Yankees sign Cole this offseason, so no, it is in no way a done deal, but I really like the Yankees chances to land this offseason's most prolific free agent.
Put this man in pinstripes Cashman.