By: Ross Sutton
Unfortunately for the Yankees and their fans, the team is not going to make the playoffs this season, but maybe this will allow the front office to get a head start on the offseason, as the team will need to address their offensive woes. New York's offensive struggles have been well-documented, as they currently have the second-lowest team batting average and fifth-lowest on-base percentage in all of baseball. Simply put, that isn't nearly good enough for a team with championship aspirations, so here is what I think the Yankees could and should do this winter to fix their offense.
Find a way to trade Giancarlo Stanton
It has been sad to see the regression of all-time slugger Giancarlo Stanton over the last two seasons, but if the Yankees are serious about winning the World Series in 2024 (which they need to be considering the money they are paying Judge and Cole during their respective primes), they need to explore all options when it comes to getting rid of Giancarlo Stanton. Injuries have kept Stanton off the field too frequently for the team to have much faith in him being available for 75-80% of the season. Injuries have always been an issue for Stanton during his Yankees tenure, but the recent regression of his on-field production is why it is imperative for the Yankees to trade him this offseason. Over the last two seasons (208 games played), Stanton has an OPS+ of 100, meaning he has been exactly league-average in terms of OPS. That simply isn't going to cut it from the cleanup spot in the order, and to make matters worse, Stanton has looked unable to even run at full speed due to worries that he could injure himself doing so.
Trading Stanton won't be an easy task, as he is still owed $118M through 2027, and if his team declines the team option in his contract for the 2028 season, that team will owe him a $10M buyout. So Stanton will be under contract for the next four seasons, and based on his play over the last two seasons, it is difficult to project Stanton producing to the level he is expected based on his salary. Furthermore, Stanton's contract contains a full no-trade clause, meaning he can veto any trade if he so chooses. If the Yankees are able to trade Stanton, they will almost definitely have to eat a lot of the remaining money left on his deal and maybe add another player or two in the deal.
One team that I think could be an option for Stanton is the Los Angeles Angels, as they might be willing to trade for a player like Stanton if they lose Shohei Ohtani in free agency. The Angels decimated their already weak farm system at this year's trade deadline, so if the Yankees offered someone like Everson Pereira (currently ranked as the #75 overall prospect by MLB.com and on the Yankees active roster) in a Stanton trade, the Angels might be willing to bite. Additionally, with both Austin Wells and Jose Trevino under contract next year, Kyle Higashioka is seemingly expendable for the Yankees, so maybe they add him to this deal too. Stanton also might be willing to waive his no-trade clause to return home to California where he grew up. It won't be easy, but if the Yankees can find a trade partner for Stanton, there is a much clearer path to fixing the team's offense.
Sign Jung-Hoo Lee (or maybe Cody Bellinger)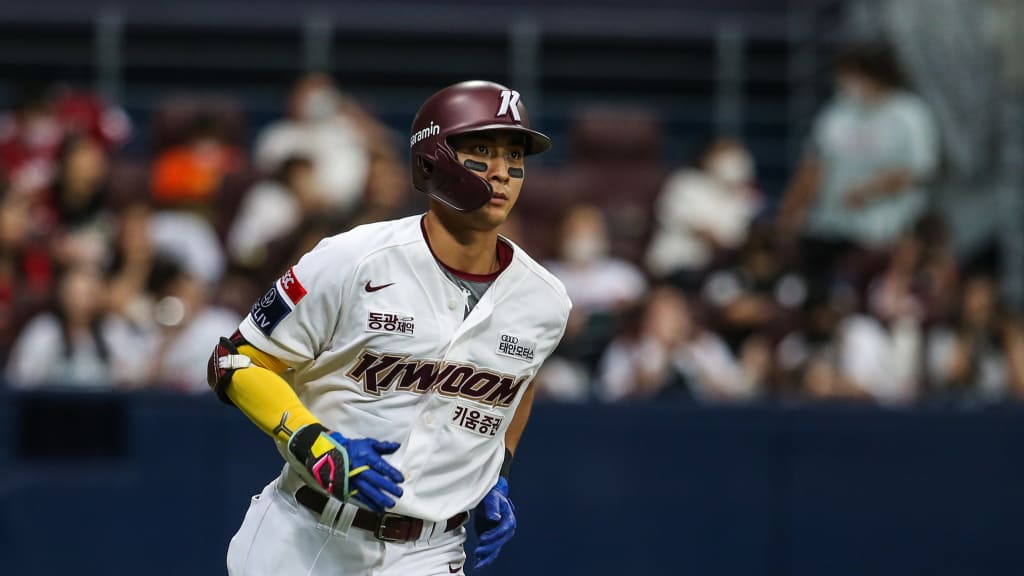 With Harrison Bader gone and Jasson Dominguez on the mend post-Tommy John surgery, the Yankees need a centerfielder. Cody Bellinger is the name that many fans are clamoring for, and while I think Bellinger would be a great addition for this team for a few reasons (namely his well above league-average left-handed bat and great defense in center), Bellinger is going to command a lot of money this offseason (maybe $160M over 7 years), and if the Yankees are going to eat a lot of the remaining money owed to Giancarlo Stanton, they might be more interested in a slightly cheaper option that could solve a lot of the same issues that Bellinger would. This "cheaper option" that I am referring to is star center fielder from the Korean Baseball Organization (KBO), Jung-Hoo Lee. In his seven years playing in the KBO, Lee has established himself as the league's best player, and one of the best players to ever play in the KBO. Lee has posted very impressive contact and strikeout rates, which are two areas the Yankees desperately need to improve in, and he has also won five consecutive Gold Gloves as a centerfielder. It's hard to project how much Lee will receive in free agency since he is a foreign player, but assuming he lands a deal with an average annual value similar to Masataka Yoshida's 5-year, $90M contract, then the Yankees should definitely be interested in the 25 year-old star. The move from the KBO to MLB might be a challenging one, but the short porch in right field at Yankee Stadium would likely make it a little easier for Lee since he hits left-handed.
Sign Joc Pederson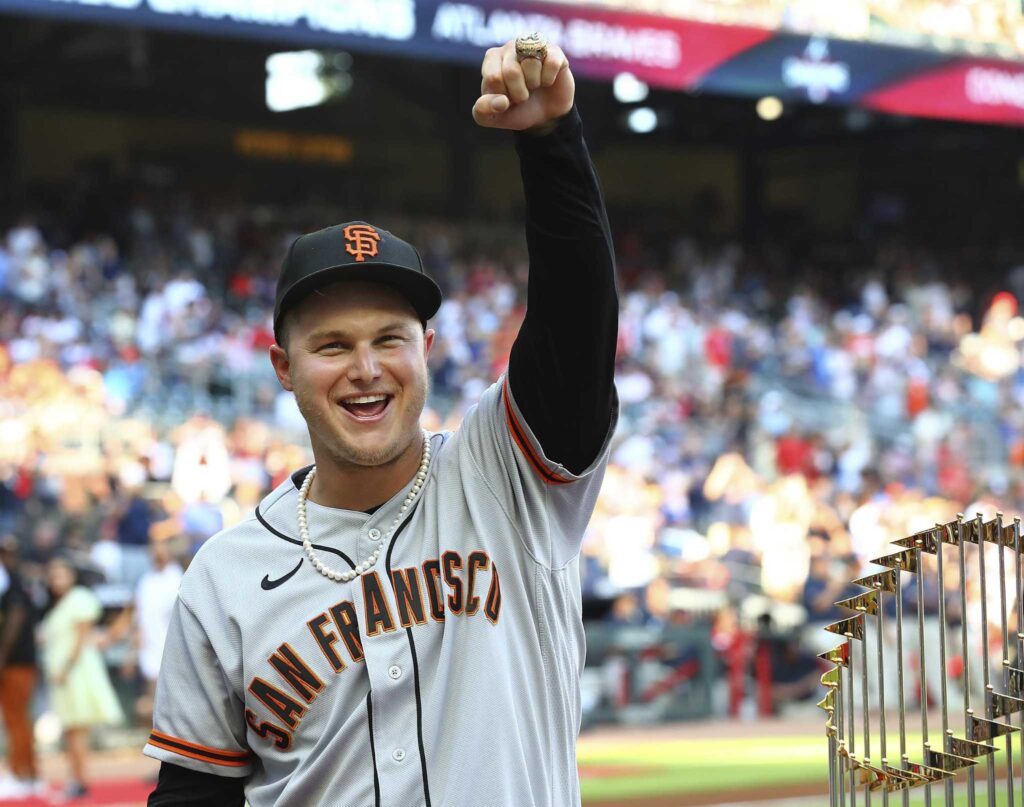 Over the last two seasons, Joc Pederson has amassed an OPS+ of 131, and he crushes right-handed pitching, so I think he would be a perfect replacement for Giancarlo Stanton as the Yankees primary Designated Hitter. In 2022, Pederson posted an .894 OPS against right-handed pitching and this year, he has an .814 OPS against righties. The Yankees have struggled mightily against right-handed pitchers all year, so if the Yankees can pull off a trade of Stanton and sign Pederson, I think they would be a much better offense from those two moves alone. I would only play Pederson against right-handed pitchers and then have more of a rotation at the DH spot against left-handed pitchers to give Judge and D.J. LeMahieu some half days off or get other players (like Oswald Peraza) some playing time. Another reason why Pederson would be a good fit for the Yankees is the fact that he pulls the ball in the air at a rate much higher than league-average, so his numbers would likely benefit from the Yankees short porch. Pederson signed the Qualifying Offer from Giants last offseason worth $19.65M and I think his next contract will be for a little less than that per year, so maybe the Yankees can sign him for two years and about $17-18M per year.
Sign Adam Duvall and Randal Grichuk
The Yankees outfield has been weak all season, so I would like to see them go after a couple of depth pieces that I think would see a good amount of playing time for the Yanks, especially in the early part of the season when Dominguez is out. Duvall and Grichuk are both corner outfielders at this stage of their careers, but either of them could play center if you really needed them to. The Yankees have had too many right-handed bats over the last few years, but even though Duvall and Grichuk are both righties, I still think they would be assets for the Yankees. While Duvall hits right-handed, his career OPS against righties (.759) is only 13 points lower than his career OPS against lefties (.772), so I think he would work well in the Yankees lineup as the primary left fielder early in the year when Dominguez is rehabbing. On the other hand, Grichuk has extreme splits between righties and lefties, so I would only use him against left-handed pitching, but his career OPS against lefties of .820 is very intriguing. Grichuk's splits this season were even more dramatic than his career splits, as he currently has an OPS of .997 against left-handers this season. Therefore, I would have Grichuk in the lineup whenever there is a lefty pitching, even when Dominguez comes back. I think both Duvall and Grichuk will ultimately sign one-year deals for less than $10M per year. One other potential free agent that would be an even better fit in this role is outfielder Mark Canha, who has hit extremely well (129 OPS+) since being traded to Milwaukee this season. However, Canha might not hit the open market this offseason, as there is a team option in his contract for next season worth $12.2M.
Lineups
If the Yankees are able to make these moves this winter, here is how I think their lineups would look against lefties and righties before and after Jasson Dominguez returns:
I like these lineups because they have a good mix of lefties and righties, young players and veterans, and there is an ideal amount of depth so the team could succeed even if players get injured. The Yankees already have a great pitching staff, so if they can simply be a little better than league-average offensively, I think they could make a deep postseason run next year.