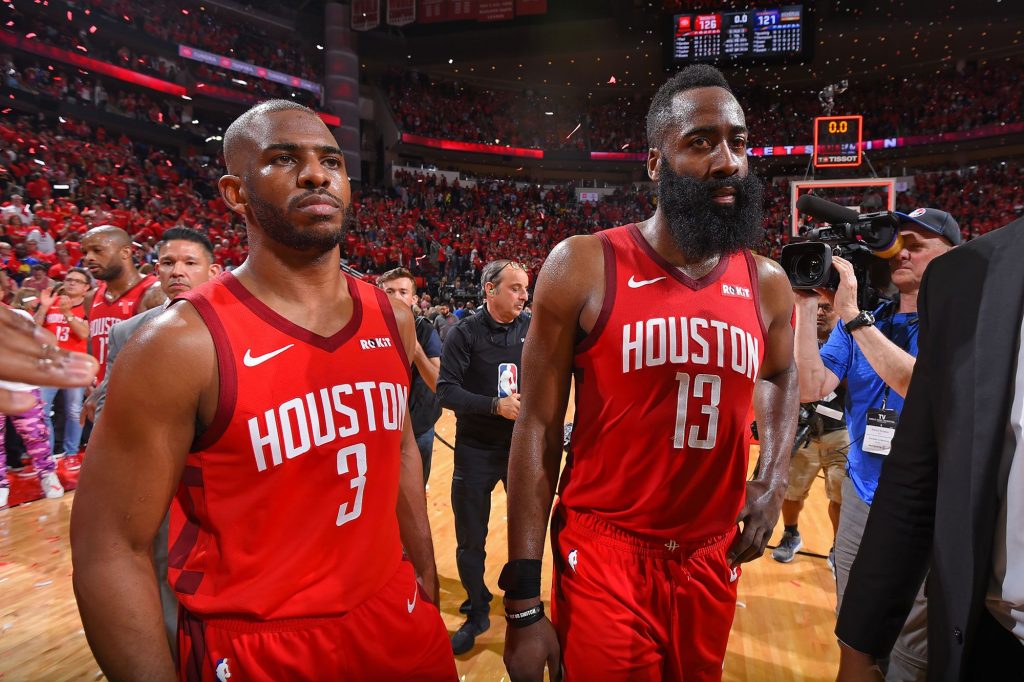 There is a new story in the crazy NBA offseason drama, and it involves the Houston Rockets star backcourt. And trust me, it's not looking pretty.
In case you haven't heard, the power duo (previously trio with Melo) we once thought would take the league by storm, has hit a rough, "unsalvageable" patch in their relationship. All-Star guards Chris Paul and James Harden have reportedly been in frequent arguments during the season and are no longer meshing well together. This has supposedly led Paul to ask for a trade, and is looking like the end of the Rockets failed dynasty.
Rumors have already began to spread around the league as to where Paul would fit in, and I thought let's join in on the fun, shall we? There are plenty of teams that have room for Paul's arguably terrible contract and are searching for a veteran presence like himself. Let's explore some of the possibilities.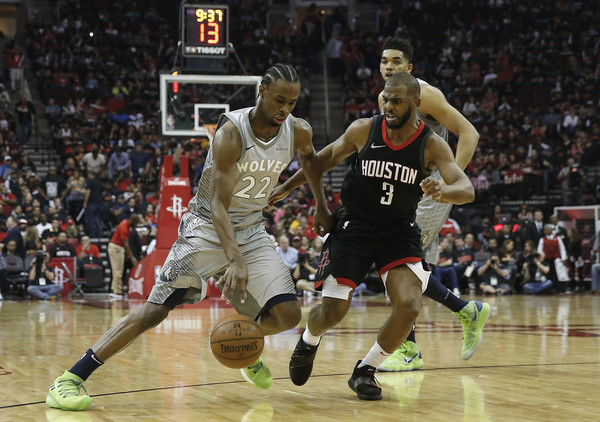 MINNESOTA TIMBERWOLVES GET:
Chris Paul
HOUSTON ROCKETS GET:
Andrew Wiggins
Dario Saric
Keita Bates-Diop
Why this works: Minnesota is in search of a veteran presence on the squad, since the closest they have to that is Derrick Rose or Anthony Tolliver. Paul could help lead the likes of Karl Towns, who isn't really a leader, and guard Josh Okogie, who has some potential. The Rockets, in turn, would receive the former number one overall pick, along with rotation player Saric and sophomore Bates-Diop. Wiggins really just lacks effort and accountability, something new coach Ryan Saunders (or any coach, for that matter) isn't exactly a fan of. The talent is there, so maybe Harden can influence the Jayhawk alum and turn him into the superstar he was supposed to be.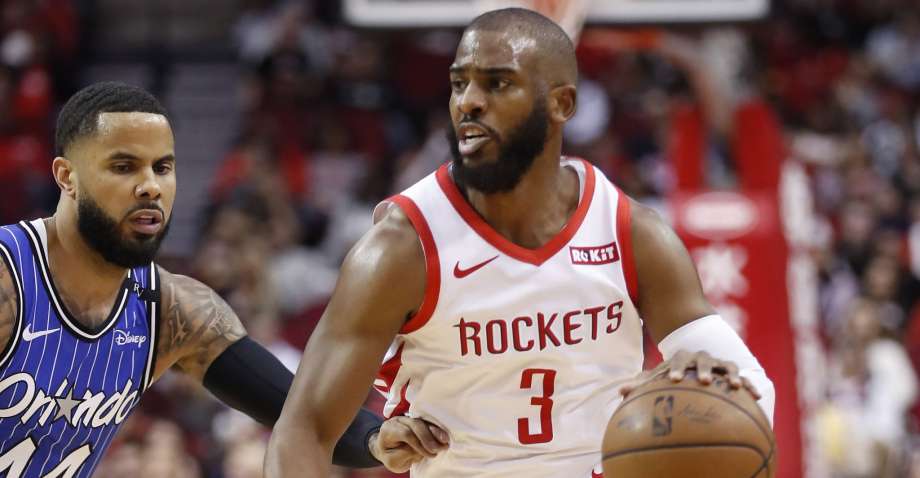 ORLANDO MAGIC GET:
Chris Paul
HOUSTON ROCKETS GET:
Evan Fournier
Timofey Mozgov
2020 first-round pick
Why this works: Orlando has always been looking for someone to be the star since Dwight Howard left. Paul would be a great complement to Gordon and the rest of the squad and could improve them for the time being and at least put them in the playoff race. The Rockets could turn this return into something else, as Fournier and Mozgov are, and will always be, journeyman rotational players. This trade could be last resort for the Rockets, who would much rather put someone of star potential near Harden.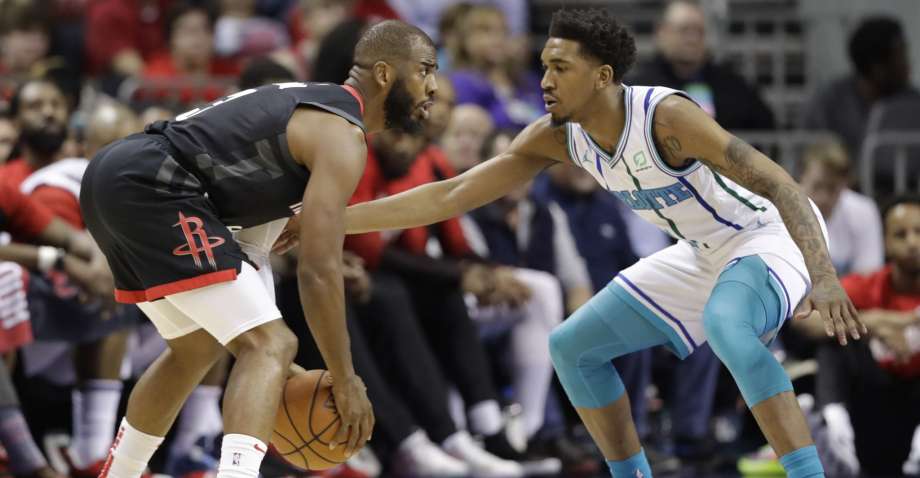 CHARLOTTE HORNETS GET:
Chris Paul
HOUSTON ROCKETS GET:
Nicolas Batum
2019 first-round pick (No.12)
Why this works: This would complete the narrative of send him home. Paul attended Wake Forest University before being drafted to NOLA with the 4th pick in 2005, and he actually grew up in Winston-Salem. Of course, this narrative would only work if Kemba is unable to return and goes somewhere else. Paul would make Hornets fans feel a tiny bit better after losing one of their greatest players in franchise history, although who knows how much is even left in the tank. Rockets would get another shooter and the ability to add someone like Romeo Langford or Rui Hachimura in the draft. Development would be needed, but one of these guys could really turn out. The Rockets also have zero picks in the draft right now so it could be a possibility that they push for that #12 pick.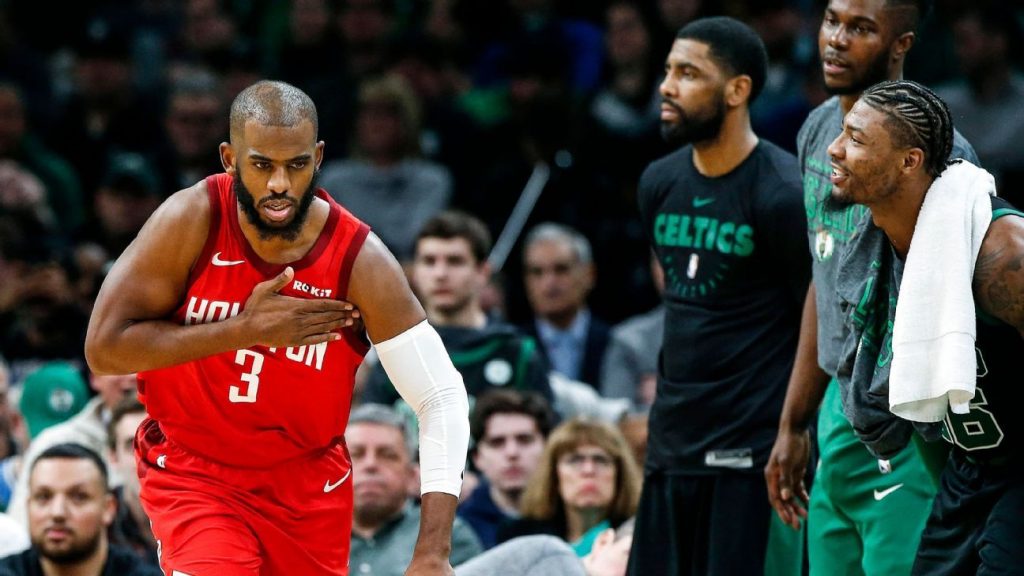 BOSTON CELTICS GET:
Chris Paul
HOUSTON ROCKETS GET:
Andrew Wiggins
MINNESOTA TIMBERWOLVES GET:
Gordon Hayward
Why this works: I saw this on Twitter last night as a "fake trade" and I hope it ends up being real. This may be the most interesting trade of them all. The Celtics are falling apart and will soon be a shell of their former selves, and it's half sad, half funny. Paul will at least be the vet to help Tatum, Brown, Rozier and company to keep themselves afloat. We continue with the Wiggins narrative of another potential star in Houston next to Harden, and then we have the real reason the Celtics are in this trade. Gordon Hayward is the next of their big 3 to take off, as he heads to Minnesota. This would help the Wolves so much and adds a second star to their team. This trade would shake the NBA world and change these teams' outlooks.