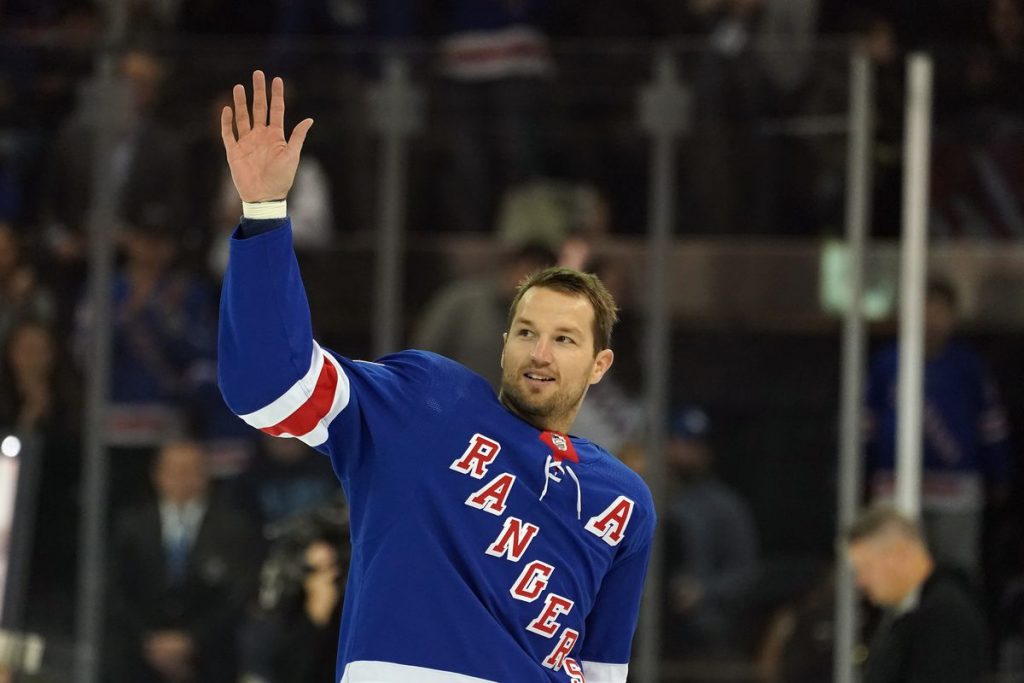 After 15 seasons and 1,060 games played Rick Nash has decided to hang up the skates. My thoughts on the wingers streaky but excellent career .
By Chris Yackel
Rick Nash had many offers to come back and play this summer and many more during the season, but due to concussion issues he has decided to call it a career. Nash who was a first overall pick for Columbus in 2002 put up some great numbers throughout. He finishes with 437 goals, 368 assists, and 805 points in 1,060 games played. He was a dangerous goal scorer every time his skates touched the ice as opposing teams were forced to respect his goal scoring abilities. Nash also won two Olympic Gold Medals for Canada and represented his country in various international events several times.
I'll tell you what it was a hell of a career for Rick Nash and it is a shame that it was cut short. He was the Columbus Blue Jackets first face of their franchise and leads in almost every important stat there is for them. As a Rangers fan I was ecstatic when the Blueshirts picked him up in a very lopsided trade in 2012. The Rangers got something they were missing at the time, a pure goal scorer. Many thought he was the missing piece to the Rangers quest for their first Stanley Cup since 1994. Many were almost right, but the key word here is almost. Nash struggled at certain points in his Rangers career, mostly due to his inability to produce at a superstar level in the playoffs. He was very streaky and inconsistent, but when he was on fire there was close to no one better in the league than him.
As much as it would be easy to think of Nash's shortcomings as a Ranger, its also just as easy to think of all the positives he brought. He was a star player on the best era of Rangers hockey I ever watched, helping his team to two conference finals appearances and a Stanley Cup Final. He was one of my favorite players growing up and this is a stark reminder that I'm starting to get older. I mean Sidney Crosby is 31. I remember when he was 20 like it was yesterday the same way I remember the Rangers getting Nash was like yesterday. As we remember a great career I'll leave all of you with this. Quite possibly the greatest regular season goal ever. Enjoy the dangles and congratulations to Rick Nash on an outstanding career.