As the MLB season enters July, every team must figure out if they are contenders or pretenders. By July 31st at 4 p.m., every team needs to 1. know what they are, and 2. have what they need to finish off their season. For the big buyers, the trade deadline signifies potentially adding a final piece to a championship roster. For the sellers, it signifies a chance to reset the roster, trade away large contracts and older players, and revamp the farm system. Here are my trade deadline predictions.

Yankees Get Their Ace
It seems like Yankee fans have been waiting for an ace pitcher to join their rotation for years. Although the Yanks are a first place team, they do not match up well with the Astros, Red Sox, or Indians pitching staff in a playoff series. In recent years, for better or worse, they have passed on Gerrit Cole, Dallas Keuchel, Jake Arrieta, Patrick Corbin, Yu Darvish, and others, but now it is time for the Yanks to get a big fish. They have a ton of valuable assets on their team and in the minors, they have a decent first place lead in their division, and pitchers Madison Bumgarner, Marcus Stroman, and Max Scherzer have entered trade talks. Of course, there are a ton dark horse trade candidates that Brian Cashman has up his sleeve, but I think Bumgarner is at the top of his list. 

Yankees get: Madison Bumgarner

Dodgers Strengthen the Pen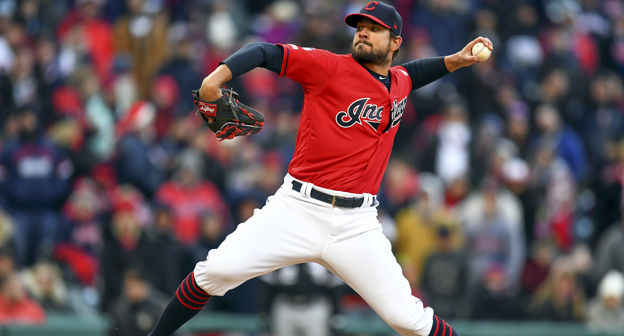 Every year, the Dodgers are in a powerful position. They are always loaded with young talent and superstars. Their starting rotation is historically dominant, as three of its members will represent LA in the All Star game, and they have an ace closer in Kenley Jansen. They are, however, missing the middle men in the bullpen. Joe Kelly has struggled heavily this season, Julio Urias is not a long-term bullpen option, and their only other lefty has a 5.51 ERA. Right now, the Cleveland Indians are 8 games out of first place in the AL Central, and their closer, Brad Hand, is a perfect fit for the Dodgers. LA has played in the World Series, but they haven't finished the job. Acquiring Brad Hand would put the Dodgers in position to get themselves back to the promise land. Cleveland could still end up getting hot and going all in at the deadline, but if the Dodgers can offer them a good package for Hand, they'd pull the trigger. 

Dodgers get: Brad Hand

Red Sox Go All In
Although they have gotten off to a rough start, the defending world champs still have a loaded roster. This past winter, their only subtractions came from the bullpen, which is now their weakest point. Their bullpen has cost them numerous games, and there isn't anyone in it who strikes fear into the minds of the opposition. Even with their mediocre play, Boston finds itself right in the Wild Card hunt. If they go out and get relief pitching, they will become a dangerous team in October again. Potential targets include: Shane Greene, DET, Jake Diekman, KC, Felipe Vazquez, PIT, Will Smith, SF. All of these guys would tremendously improve the Red Sox. In addition to their bullpen, the right side of their infield is also pretty weak. Other than the performance of rookie Michael Chavis, there has not been a ton of production from that side. Eduardo Nunez is still making bonehead plays, Brock Holt is not an everyday player, and Marco Hernandez isn't one either. Boston could go after either of Miami's infielders Starlin Castro or Martin Prado, or they could look towards Detroit and make a move for Josh Harrison. If the Sox make the right offer, Castro would be the best move. He is an AL East and playoff proven player, and he is an everyday second baseman.

Red Sox get: Will Smith, Kelvin Herrera , and Starlin Castro

The Nationals Do Absolutely Nothing
The Nats are in a tricky spot. They sit right in the middle of the NL East, and look like they are destined to be a .500 ish team the whole season. Luckily for them, they have a lot of special talent including Juan Soto, Victor Robles, Anthony Rendon, Max Scherzer, and Sean Doolittle. Some of these guys are young and have not reached their full potential, while Rendon, Scherzer, Doolittle, and Brian Dozier are perfect trade bait for any team looking to buy at the deadline. Some teams would be interested in giving up their older players in acquire a Victor Robles, but there's no way the Nats move on from him. Other teams, like the Yankees, would love to get their hands on Max Scherzer, but the Nationals are on the cusp of being a playoff team, and trading Scherzer would destroy all possibility of that. Because the Nationals are so split, meaning they have an almost equal amount of young talent as they do seasoned veterans, and because they are in the middle of the standings, I think they will just let the remainder of the season play out and live with the results. 

Pirates Are Big Time Sellers
Pittsburgh is only 5 games out of first place, but find themselves fourth in the NL Central. Because the division is so clustered, Pittsburgh will have to make some moves to build towards the future. They have a lot of assets that contenders would find valuable. These include: Chris Archer, Gregory Polanco, Melky Cabrera, Starling Marte, Felipe Vazquez, Fransico Liriano, among others. The one guy completely untouchable would be Josh Bell, who is having a breakout season and looks to be the future of the organization. Other than Bell, Pittsburgh can not afford to settle for mediocrity within the division. They have to make calculated moves this month to push themselves towards a brighter future. 

Pirates trade away: Melky Cabrera, Felipe Vazquez, Fransico Liriano