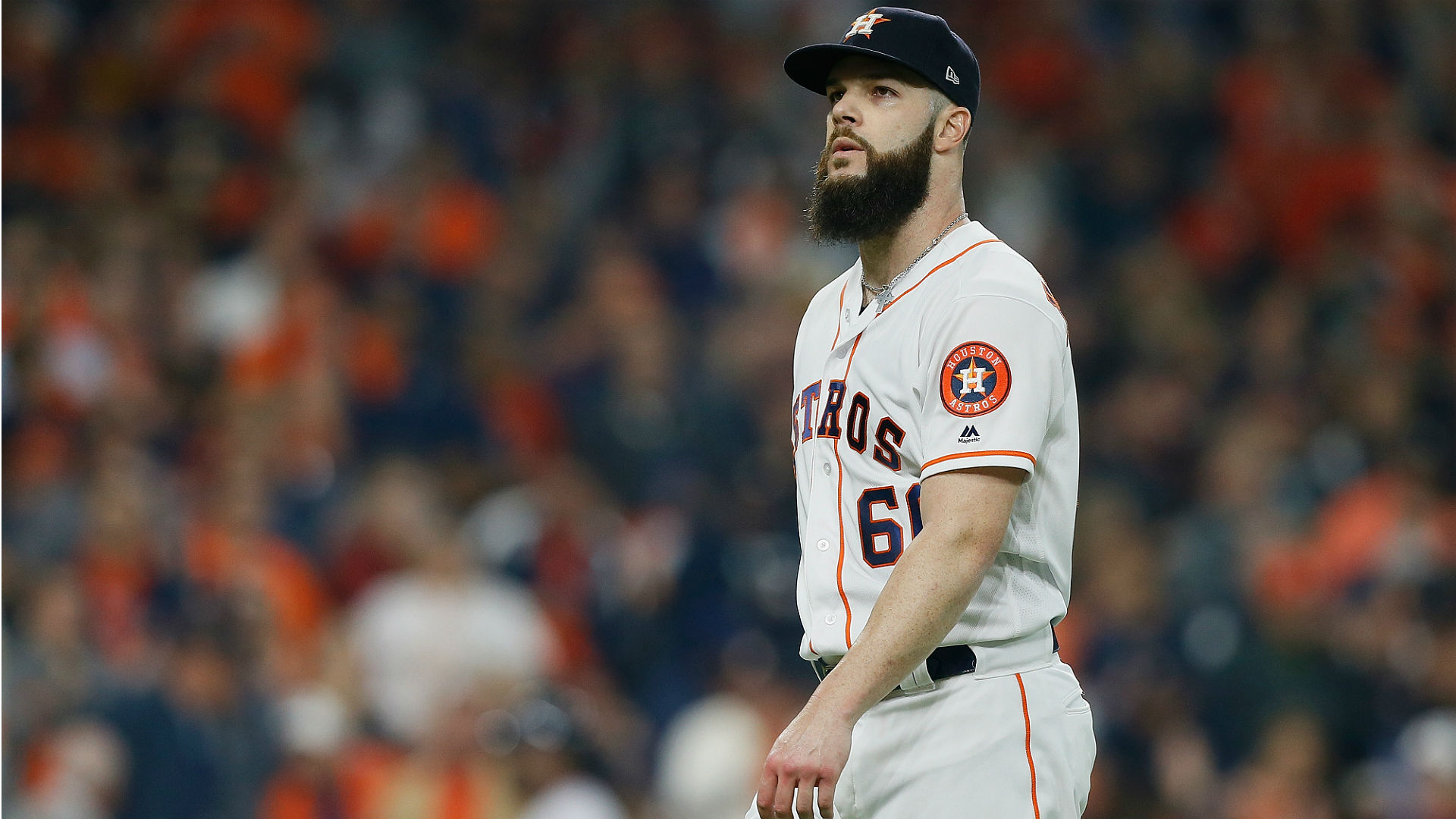 We are about a week into June and former CY Young award winner, Dallas Keuchel, is still a free agent. Recently, the Braves and the Yankees have been said to be in on the sweepstakes to land the former Houston ace. The Yankees are without-a-doubt in need of a strong starting pitcher, but Dallas Keuchel is NOT the guy they need.

Keuchel is a very accomplished pitcher at the big league level, and most teams would benefit from having him on the bump for them every fifth day. With that being said, Keuchel has seen a serious decline in his groundball rate since his CY Young year. For a guy who relies on soft contact and ground balls to be successful, this is a major red flag. Yankee Stadium is notoriously a hitter-friendly ballpark, and Keuchel will struggle there like he did in the 2017 ALCS, where the Yankees scored 4 runs off of him in less than 5 Innings. With the overall drastic increase in home runs and importance of strikeouts, Keuchel doesn't fit the mold of a dominant starting pitcher anymore.

In addition to that, Keuchel would struggle with the media in New York. In Houston, he did not get the media attention that comes with being a Yankee, and I imagine that he would have a hard time focusing on pitching if he were to be scrutinized by the unforgiving New York media. He is not known as an out-going guy who enjoys the interviews, so I can see him becoming bothered by the frenzy of post-game questions.

Even if Keuchel is a productive member of the rotation with the Yankees, he is not an impact postseason pitcher. He does not increase their chances at winning a World Series at all. Madison Bumgarner, on the other hand, would be able to compete at a championship level, and I trust that he knows how to win. Although both of them have had their fair share of postseason success, Keuchel was not the reason the Astros won the World Series, whereas Bumgarner propelled the Giants to three championships. Keuchel simply does not push the Yankees over the top.

If you're a Yankee fan, don't settle for Keuchel. I'm honestly not even sure if he can pitch without his beard anyways.