Dak Prescott: The Cowboys have placed an exclusive franchise tag on Dak Prescott. This is a huge mistake in my opinion. Prescott has been an animal since entering the league and deserves a monster contract, similar to Tannehill's. Last season, a contract year, he bet on himself, throwing for almost 5,000 yards and 30 touchdowns. Prescott is the Cowboys franchise quarterback; they need to keep him happy.
Derek Carr: Although Derek Carr is not a free agent, it will be interesting to see what the Raiders do if Tom Brady decides to leave New England. The Raiders will shop around for a possible veteran backup for Carr, but will most likely decide to keep him. Regardless of who they sign, the Raiders need to find a number one wide receiver if any quarterback is going to thrive in Las Vegas.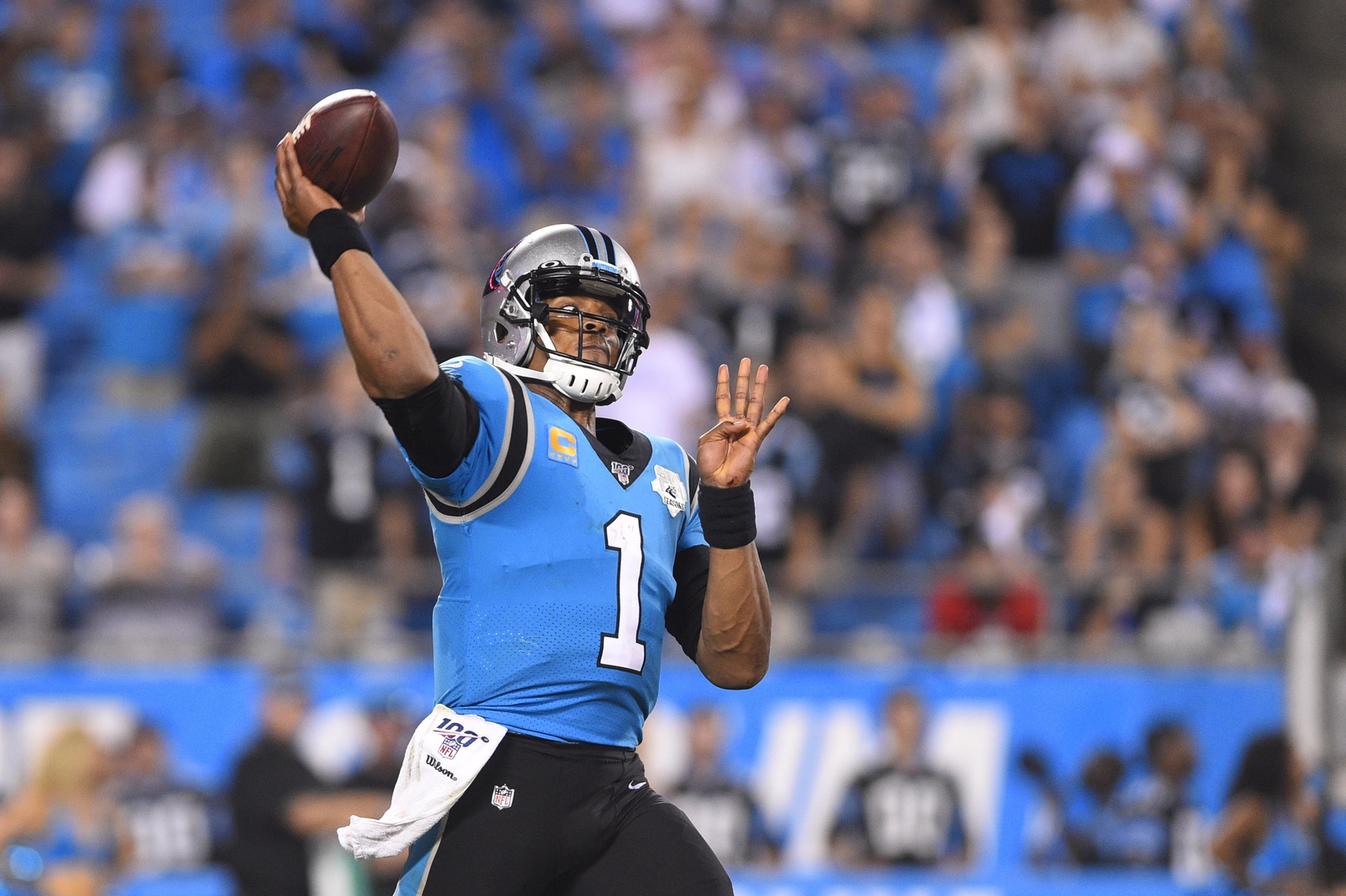 Cam Newton: Despite Cam Newton not being a free agent, rumor has it he is on the trade block. The Panthers just signed a first time NFL head coach and therefore are most likely in a rebuild. It will be interesting to see what they try to do with Newton. A great option for Newton and the Panthers is to trade with the Chargers. The Chargers hold the sixth pick in the draft, a prime slot to land a star quarterback. A trade would allow the Panthers to land their franchise quarterback while giving the Chargers the one piece they need. Newton is a proven veteran who has experience at the highest level and is still relatively young. This could be the perfect fit for both of them. Another possible landing spot is the Bears. Mitchell Trubisky has been disappointing thus far in his career. He is the starter for the Bears, however, with his history of injuries and lazy tendencies, bringing in Newton would provide a safety net for the Bears and create competition for Trubisky.
Drew Brees: Drew Brees is going nowhere. He will forever be a Saint. He will most likely sign a short term deal for relatively cheap considering his actual worth. This will probably be his last contract since he is 41 years old.
Taysom Hill: Taysom Hill could be the future of the Saints. He may be a revolutionary player, bringing an element of athleticism, unpredictability, and flexibility to the quarterback position that has rarely been seen in the NFL. If he does not sign with the Saints, a possible landing spot may be the Patriots. Bill Belichick loves to be innovative, and Hill gives him that ability. Hill would also likely be inexpensive, allowing Belichick to also sign a top-tier tight end or wide receiver.
Teddy Bridgewater: Teddy Bridgewater is a steal at the quarterback position. This year, in the nine games he played, he threw for 1,384 yards and 9 touchdowns. Bridgewater, an experienced quarterback, is still young and although may not be a franchise quarterback, can serve as a "bridge" quarterback for teams. Possible landing options include the Patriots, especially if they decide not to sign Brady or the Chargers. Bridgewater is also a prime candidate for teams who are looking to create competition for their starting quarterbacks like the Raiders or Bears.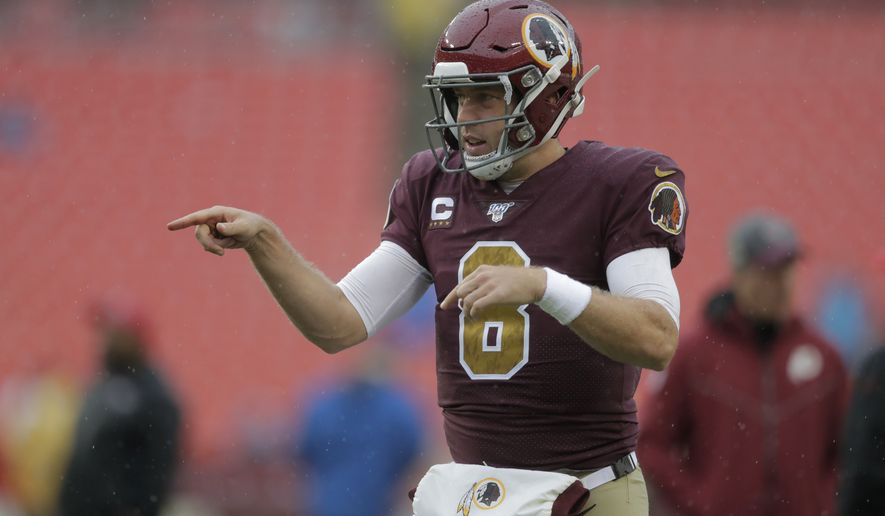 Case Keenum: Case Keenum is in a similar situation as Bridgewater. Keenum could be a high-end back up for teams needing to create competition for their starting quarterback or for teams who need a safety net for quarterbacks who tend to be injury-prone. Keenum could end up with the Eagles or Browns, similar to Josh McCown, or may stay with the Redskins, who need someone to help Dwayne Haskins, assuming they decide not to take a quarterback in the draft.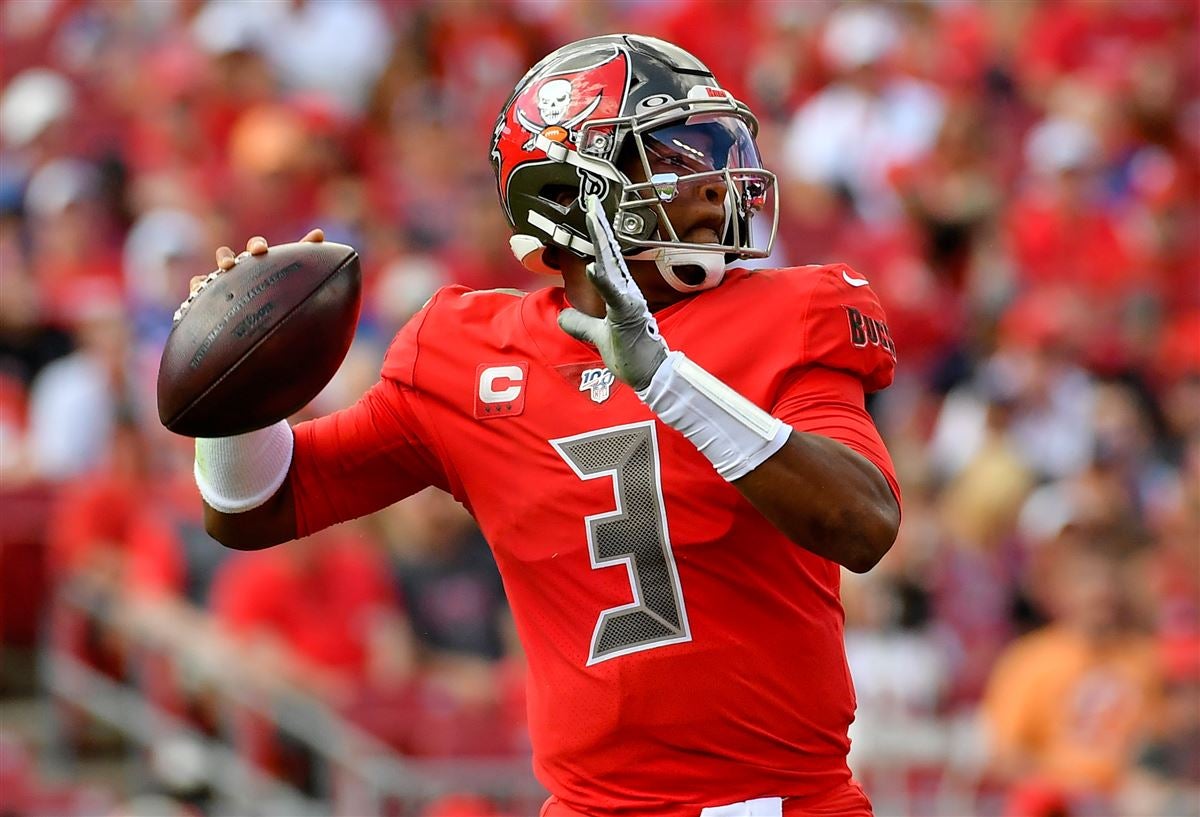 Jameis Winston: Despite Jameis Winston's record-setting year, and not in a good way, the Buccaneers should sign him. Although he threw thirty interceptions this year, he did a lot right. He threw for a league and career-high 5,109 yards and threw it 33 touchdowns, which was the second-most in the league. Winston's struggles with taking care of the ball are not completely his fault. He threw the ball almost 40 times a game, putting a lot of pressure on him. Bruce Arians, the Buccaneers head coach, has had a history of quarterbacks who turn the ball over. If Winston is signed by the Buccaneers, it is imperative that they establish their running game to help Winston. If Winston is not signed by the Buccaneers, a probable landing spot for Winston is the Raiders. Gruden is obviously not happy with Carr and bringing in Winston would give Gruden a different option this season if Carr does not perform. Winston would thrive in Las Vegas as the Raiders have a new star running back in Josh Jacobs, which would help Winston with his turnovers. Wherever Winston lands, he will most likely only be signed to a short term deal due to concerns over his issues with turnovers.
Ryan Tannehill: Ryan Tannehill just signed a monster contract ( 4 years 118 million) with the Titans. This means the Titans seem to have finally found their quarterback. Tannehill earned this contract last season, but many have doubts about his health and whether or not he can keep up this success. Tannehill should have success for years to come considering the weapons he has around him.
Marcus Mariota: Now that Ryan Tannehill has been signed by the Titans, it is evident the Mariota is on his way out of Tennessee. Mariota will most likely be a backup quarterback wherever he goes unless signed by Miami or Carolina which does not seem likely. Highly probable landing spots for Mariota include Philadelphia, Kansas City, Las Vegas, and San Francisco, all teams in need of a back up who could easily take over as a starting quarterback if their starter goes down. Mariota is still young and could be a starter somewhere, but it seems more likely that he will end up being a short term back up quarterback.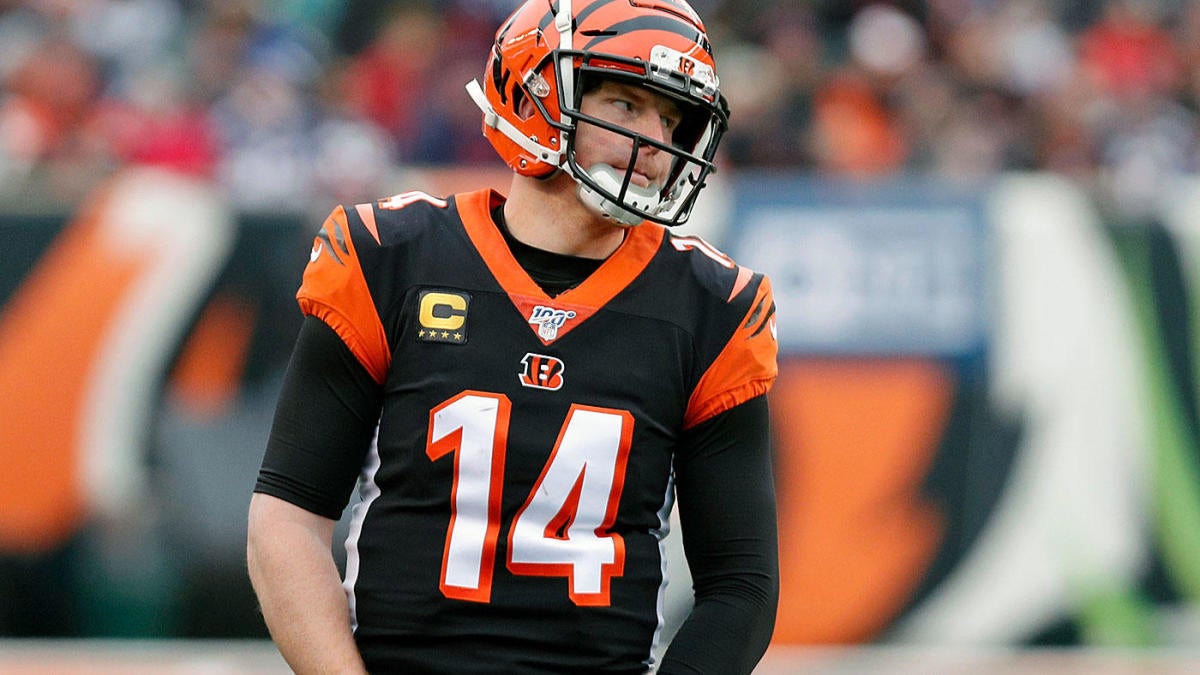 Andy Dalton: Andy Dalton appears to be on his way out of Cincinnati, as Jow Borrow looks to be their next quarterback (unless of course, Mike Brown loses his mind). There is a scenario where the Bengals pass on Borrow and decide to keep Dalton and draft Chase young. Dalton has proven that he can take a team to the playoffs if given a top 10 defense. If The Bengals do decide to let him go, Dalton is in a similar scenario as Mariota in that he will most likely end up being a backup for a team with an injury-prone quarterback, like the Eagles, Chiefs, and 49ers.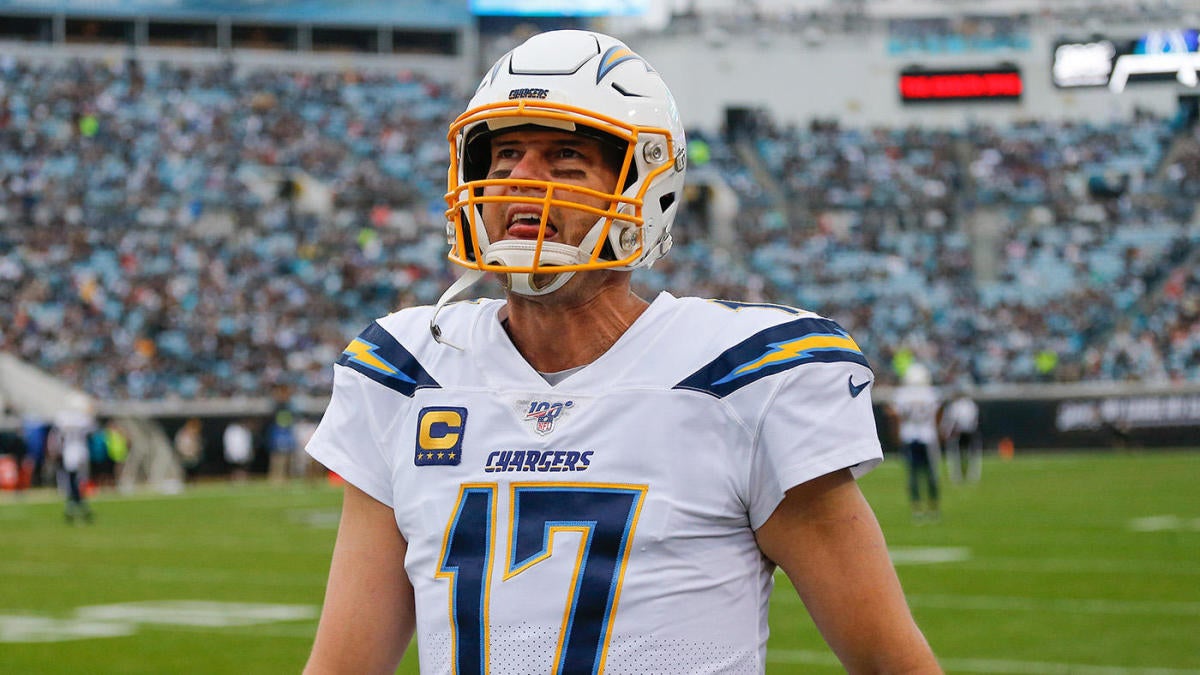 Phillip Rivers: Phillip Rivers has already announced that he will not be returning to Los Angeles this year. Sources say the prime landing spot for him is Indianapolis. The Colts currently have Jacoby Brisset but he only has one year left on his deal. A move to Indianapolis would be mutually beneficial for both the Colts and Rivers. The Colts are an already developed team needing a quarterback. The Colts may be River's best chance to get that first and coveted Super Bowl ring.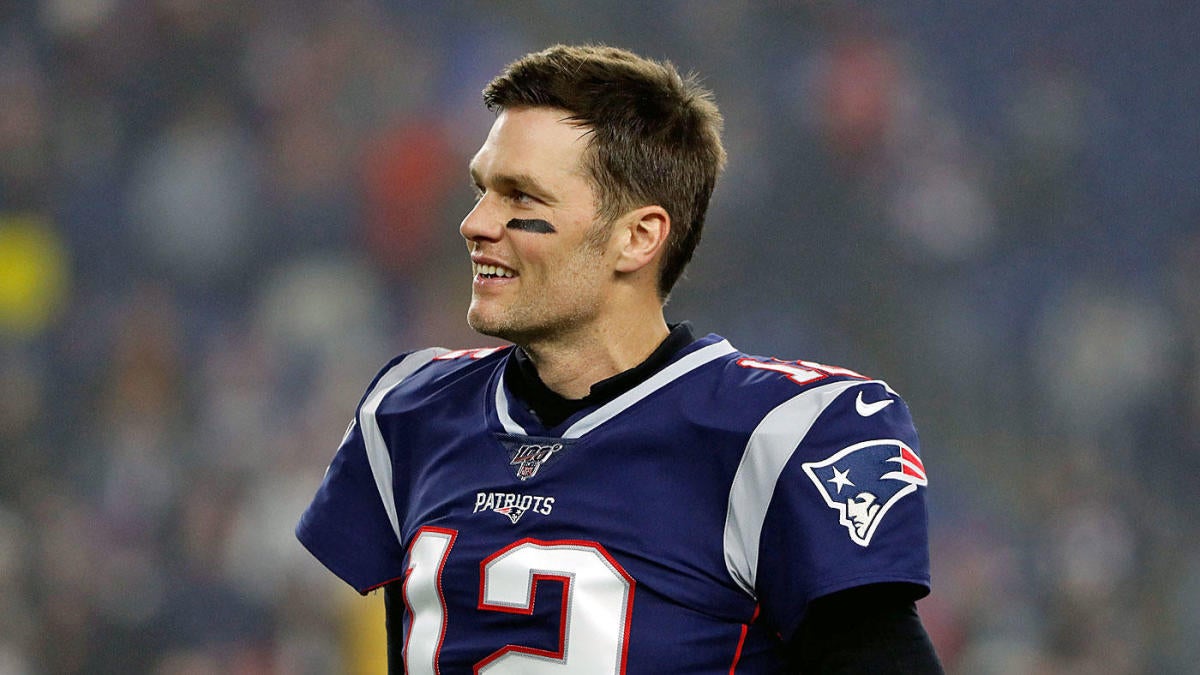 Tom Brady: Tom Brady is set to hit the free agency market for the first time in his career. Despite rumors that Brady wants out of New England, it is hard to see Brady sign anywhere other than New England. He has played there for twenty seasons and has won six Super Bowls there, all under the same head coach. Brady and Belichick are the most dynamic coach-player duo in the history of sports. Why would Brady even risk going anywhere else and diminishing his legacy? Though unlikely here is why: the Patriots are most likely not going to win a Superbowl next year. Brady is nearing the end of his career and probably wants to go out with a bang. He is probably looking around the league at teams like the Chargers and Colts, teams who can win right now with the addition of an experienced quarterback. Brady also surely wants to win a Super Bowl without Belichick
Top Prospects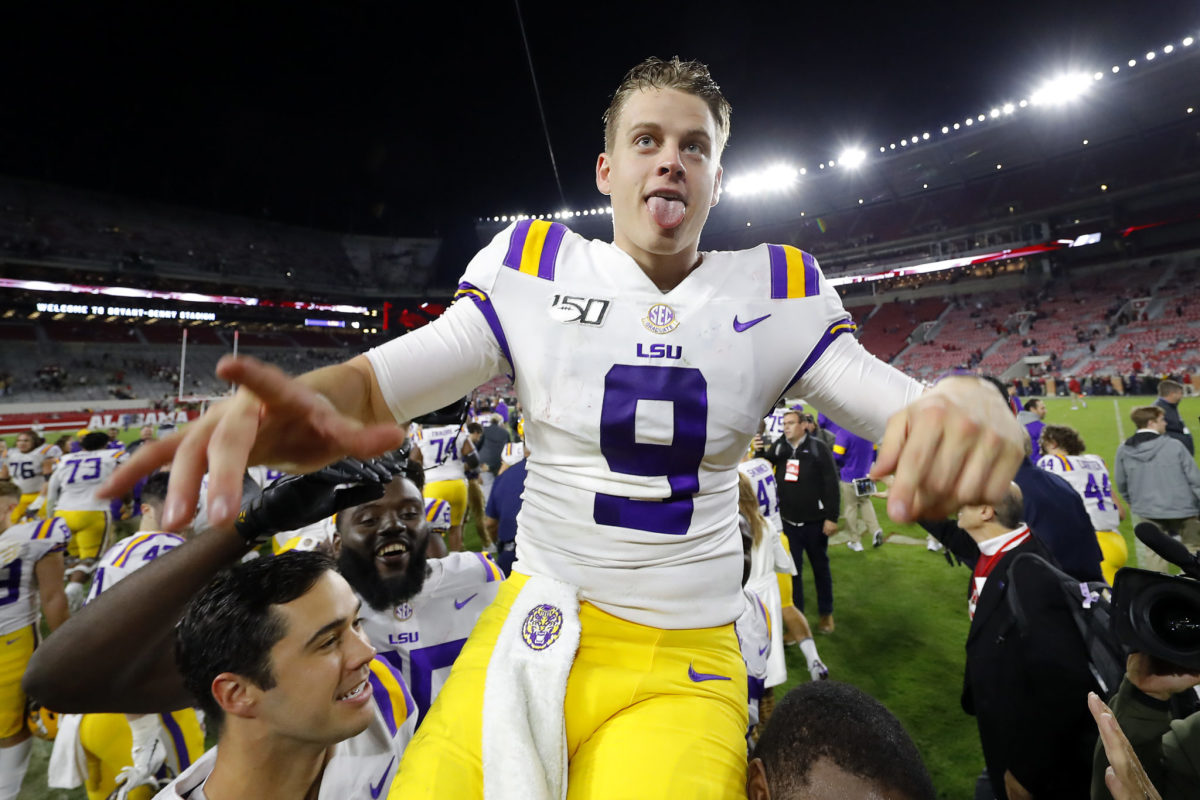 Joe Borrow: It is pretty safe to say the Bengals will end up drafting Joe Borrow. However, if they decide to stick with Dalton and draft Chase Young or Isiah Simmons, Borrow could end up on the Redskins or Lions. However, a more likely scenario is that a team trades up to get him if he is not selected by the Bengals. Teams that may do this include the Panthers and Chargers, who are in immediate need of a quarterback and have players to trade such as Newton and Melvin Gordon.
Justin Herbert: Justin Herbert had a great combine, running a 4.68 40 yard dash and showing in drills that he can easily push the ball down the field. He will most likely not go number one but could be the second quarterback taken in the draft if the Dolphins decide to pass on Tua. It is very easy to see Herbert landing with the Chargers as they are in a perfect place to draft him. Another possible landing spot is with the team drafting one spot before the Chargers, the Panthers. The Panthers are most likely in a rebuilding era and are in the market for a quarterback. Herbert could be their answer.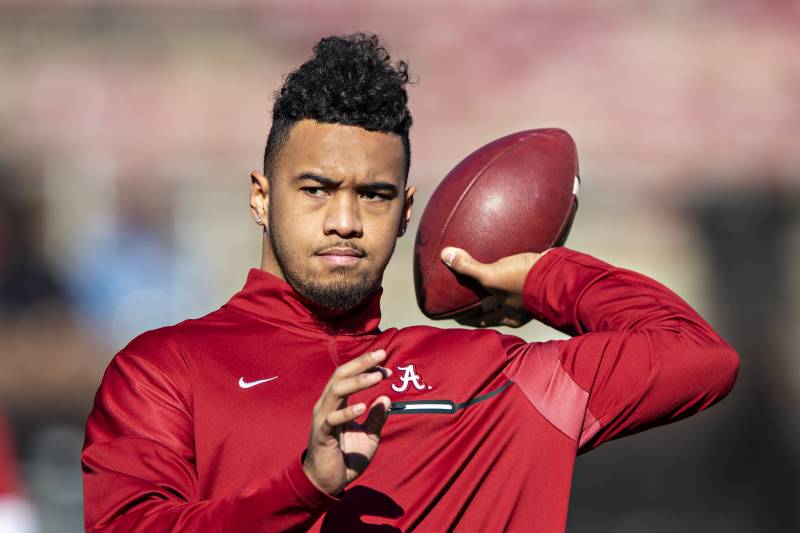 Tua Tagovailoa: Tua will most likely end up being drafted by the Dolphins. Tua is a risky draft pick as no one knows how he will play after his season-ending hip injury. The Dolphins need a quarterback badly and Tua seems to be the guy they are most interested in. If Tua is not selected by the Dolphins, he may fall to the end of the first round.