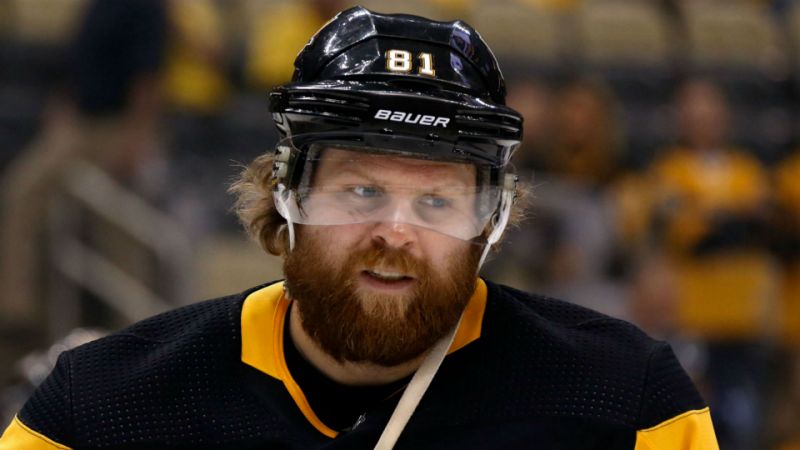 Phil the Thrill is on his way to the desert in a trade that shakes up both the Coyotes and Penguins rosters.
On Saturday night a bombshell trade was completed as the Pittsburgh Penguins traded one of their core players in Phil Kessel to the Arizona Coyotes. The complete trade has the two time Stanley Cup champion Kessel, a 2021 fourth round pick and defensive prospect Dane Birks going to the Yotes. In exchange the Penguins will get Alex Galchenyuk and defensive prospect Pierre-Olivier Joseph.
It is no secret that Penguins GM Jim Rutherford was looking to trade one of his core players in order to change up the dynamic of his team and acquire cap space. There were rumblings that top defenseman Kris Letang or even a superstar like Evgeni Malkin would be considered as trade pieces. Ultimately, Kessel was the core player that was chosen to be traded. This may not mean that Rutherford is done changing his core and the overall dynamic of the team, However, if I were a betting man with Kessel gone I don't see players like Letang or Malkin on the move.
Ultimately, Kessel was always the guy that was going to be shipped out of Pittsburgh. For whatever reason his name has always been thrown around as a possibility for a trade. This dates back as early as the summer of 2017 after Pittsburgh won its second straight Stanley Cup. There was plenty of speculation that Kessel could be on the move. This rumor would die down then pick back up at certain points over the next two seasons, especially in the offseason. Nothing seemed to materialize with these rumors until this May. After being swept by the New York Islanders in the first round changes needed to be made.
Kessel reportedly was on the block and Rutherford thought he had a deal in place with Minnesota that would send Kessel to the Wild. In return one of the key pieces was reported to be Jason Zucker. Kessel had other thoughts in mind. He vetoed the trade due to his No Trade Clause. It looked like Kessel might stay with Penguins after this nixed trade.
Then Saturday night happened. Kessel went to the one team he really wanted to go to. The Arizona Coyotes. The key reason if not the only reason this was such a match for Kessel and is the reason he probably had the Yotes number one on his list was Head Coach Rick Tocchet. Tocchet and Kessel had an outstanding relationship when they were together in Pittsburgh. Tocchet serving as one of the assistant coaches for the Penguins back-to-back cups. Kessel was probably the saddest player to see Tocchet go to Arizona after the second cup. Now to both their delights they will be reunited.
I think this trade is one that is beneficial to both teams. For Arizona who struggled to score goals last year this trade is excellent. Kessel is a natural scorer and will help elevate this offense to a new level. This also puts the Coyotes who were just four points away from the playoffs last year in clear playoff contention. In fact, I fully expect them to make it as I see this move elevating them to a Wild Card team in the West.
For the Penguins, they get a player in Galchenyuk that is only 25 and has a ton of offensive upside. He also is a center and slots perfectly in that third line center role behind Crosby and Malkin. For whatever reason it never really worked out in Arizona for Galchenyuk. I think a reduced, but important role in Pittsburgh down the middle will help him with both his overall two-hundred-foot game and his confidence. Playing and learning from Sid and Geno doesn't hurt either.
Finally, Pittsburgh roughly saves two million on the salary cap which is a good amount for a team that is pressed up against it. They also receive a pretty good prospect in Pierre-Olivier Joseph who was drafted in the first round (23rd overall) by Arizona in 2017. At only 19 he still has plenty of time to develop and will likely play another year in Junior for the Drummondville Voltigeurs of the QMJHL.
The one thing about trades is instant reactions of who won the trade aren't always this case. You have to take time and see how it develops in order to get a true grasp. Early this season one team may look like the clear winner of this trade. However, down the road maybe the other team starts to look like the winner. Again only time will tell, but for both teams this trade looks to be beneficial for the directions they want to go. Arizona wants to make the playoffs for the first time since 2012. Pittsburgh is trying to re-tool their roster on the fly, try a different dynamic and get back to the Cup Final. Will their dreams become realities? We will see.