How Liverpool ended their 30-year wait to be crowned Champions of England
By: Noah Barnes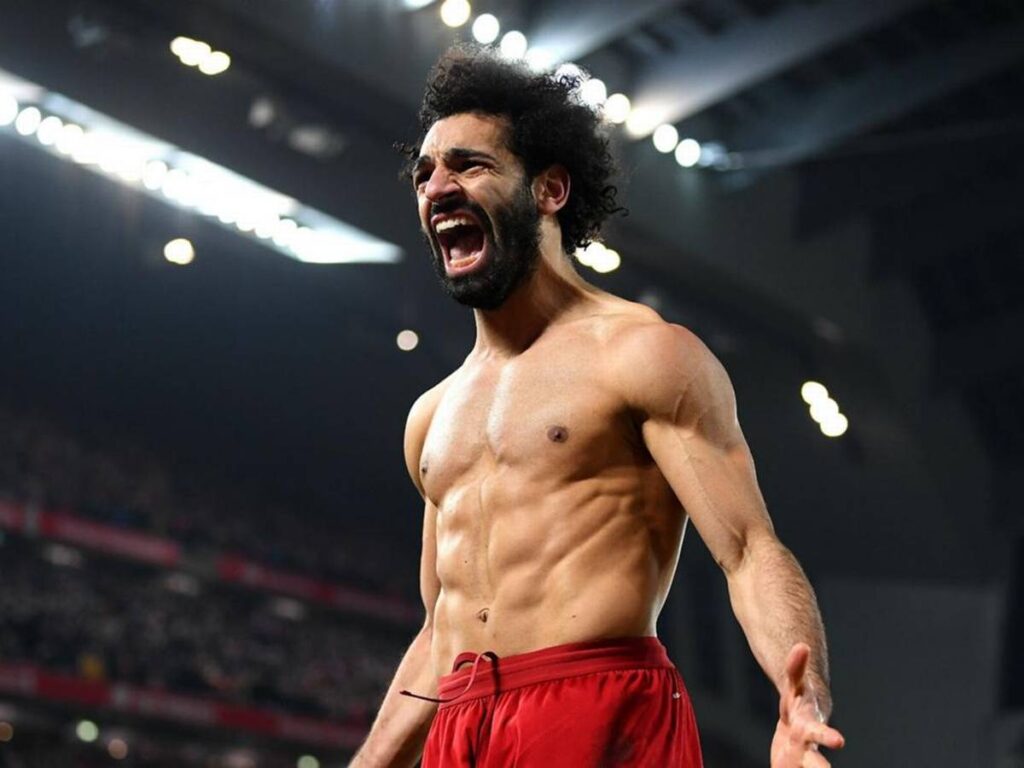 This story has an ambiguous beginning. Some say it began in 1990, at the point when Liverpool last topped the table of the English First Division. Some say it began more recently, in 2015 with the appointment of Jurgen Klopp as manager of the historic club. Some point to other markers; the many near misses for the club in the Premier League era, the second place heartbreaks in 2009/10, 2013/14, and 2018/19, or the temporary resurgence under Rafa Benitez in the mid to late 2000s.
Yet I want to say that this story began in 1986 and culminated on September 28, 2002 with an iconic quote from one of the most hated men in Liverpool.
In 1986, Sir Alex Ferguson was appointed as manager of Manchester United, the second most successful club in England at the time and Liverpool's biggest and most historic rival. United had been forced to spend the previous season watching Liverpool win their fourth league title in five years while continuing a run of decades-long dominance in the Bill Shankly and Bob Paisley eras.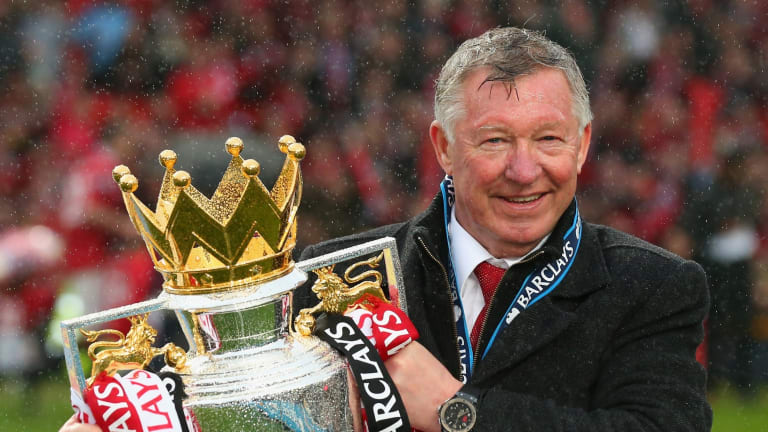 Ferguson, whose hatred for Liverpool could be seen as an obsession, was appointed with one goal in mind for Manchester United: Dethrone the Reds. He was well aware of this, and in a 1988 interview described beating Liverpool to the crown with regularity as "a mission."
That mission was accomplished in the '90s and 2000's as Liverpool's greatest rivals began one of the most dominant periods in English top-flight history under Ferguson. Fergie, as he became known, went on to become the most successful manager the English game had ever seen, winning the league an astounding 13 times. And in 2002, in the midst of his 16th season at the club, while looking back at his career, he said the few words that I would like to believe have echoed in the minds of Liverpool fans since.
"My greatest challenge," Fergie said, " was knocking Liverpool right off their f**king perch. And you can print that."
And how it was printed. It was printed in every paper around the country. It was printed into the chants and jeers of Man United fans as they lauded their success over their rivals. But most importantly, it was forever imprinted into the very soul of Liverpool Football Club as a brand, an ember, that would eventually become a spark, that would grow into the fire that fueled the club to retake its spot at the pinnacle of English football.
That fire was present all last season in both the Premier League and the Champion's League. It was present as the club battled back from a 3-0 First Leg defeat to Lionel Messi's Barcelona in the semi-finals of the Champion's league to win 4-3 with half of their forward line out injured. It was there when they lifted their sixth European title only weeks later. It was there as they finished the season on 97 points, the third-highest points total in Premier League history, only to fall short of the crown by a single point.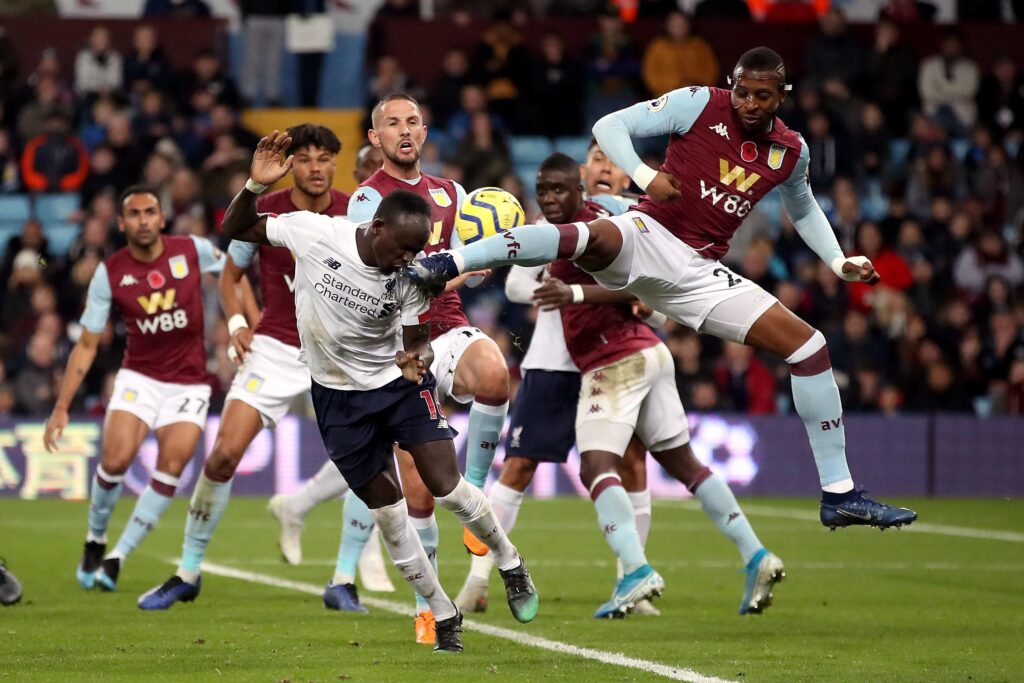 It should be no surprise then that the same fire has been visible all throughout this season, as Liverpool has time and again this season fought back from the brink of defeat and despair, even though they have been on top of the table since Matchweek 2. From Sadio Mane's stoppage-time winner in a 2-1 thriller against Aston Villa, to Roberto Firmino's late goals against Crystal Palace and Wolves to turn draws into wins, it has been there.
You can see that fire in the eyes of Liverpool's captain, Jordan Henderson, who has been the life-blood of the side this season and has willed the entire team across the line so often. You can see it in the play of Virgil van Dijk, Liverpool's mountain of a center half who defends with more passion that I have ever seen, along with goalkeeper Alisson, who has kept the most clean sheets in the league despite missing 11 games through injury.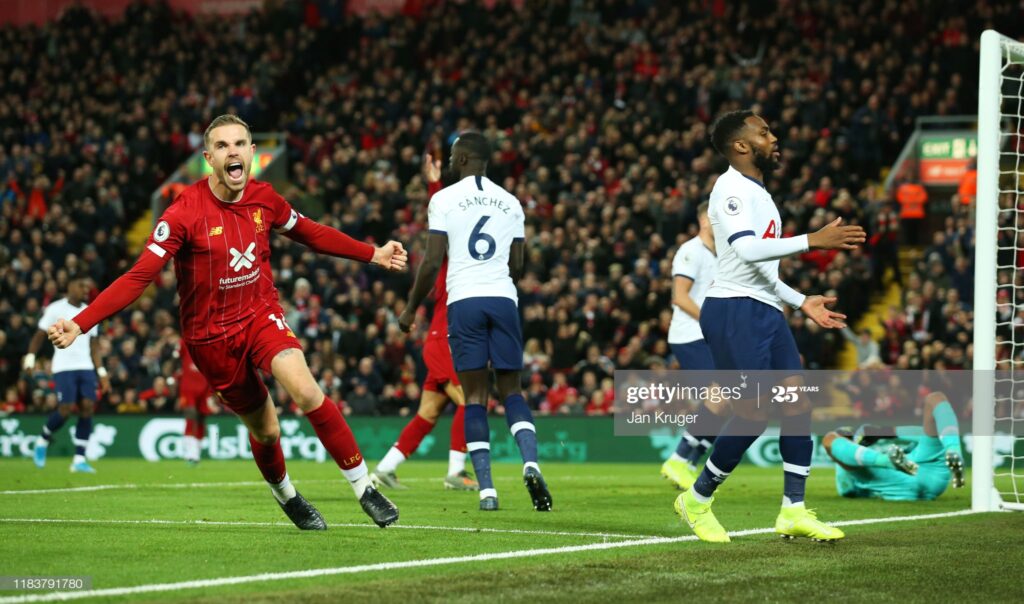 That fire is the willingness to do anything for the club and for the fans. It is the rotational midfield players of Gini Wijnaldum, Naby Keita, Alex Oxlade-Chamberlain, James Milner, and Adam Lallana who accept their role and give their all for the badge when selected.
It is the energy of Andy Robertson, who runs up and down the left flank every game without fail, defending and attacking with equal urgency. It is the pride of his fullback compatriot, Trent Alexander-Arnold, the local lad from Liverpool who has waited his entire life to see the team he loves lift the trophy.
That fire comes out in the celebrations. From Fabinho's passionate scream into the sky as he scored a rocket to put Liverpool up 3-0 against Crystal Palace, to the sheer eruption of the Anfield crowd as Mohammed Salah slotted home late to seal a 2-0 win against Manchester United themselves. It will come out again in Liverpool once fans are allowed to congregate, but for now it can be heard in homes and businesses and in hearts of fans around the world.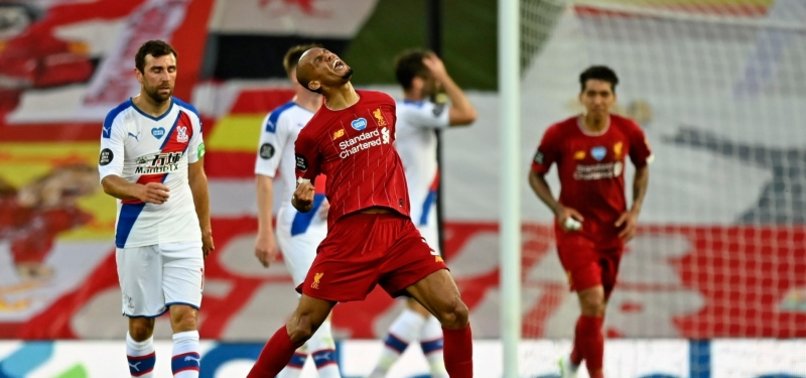 Perhaps most importantly of all, that fire, that desire to never give up and succeed against all odds, is embodied by the Jurgen Klopp himself. Klopp was appointed in 2015 as the heart of Liverpool, and throughout his reign in charge, he has created not only a team, but a family. He has crafted an environment where the players, as much as the fans, truly believe in that fighting spirit.
Klopp would do anything for the people of Liverpool, and he has built a squad that will be right there alongside him. Klopp's Liverpool does more than just listen during home games as the anthem "You'll Never Walk Alone" blares through the stadium. They believe the anthem and they live it, in every moment of every game.
"Tonight is for you out there," he told Sky Sports moments after Liverpool clinched the title following a 2-1 Manchester City defeat. "This club means absolutely everything to the people, so it's our job to show that it means absolutely everything to us as well."
"There will be a moment for us. For now, tell the world: We are Liverpool, Champion's of England."
So here we are, telling the world. Telling Liverpool legends Steven Gerrard, Ian Rush, and Kenny Dalglish that the job is done. Telling Liverpool fans to sing and celebrate, and telling everyone to appreciate the majesty of this team.
Most importantly, Reds supporters are telling something to Sir Alex Ferguson. Liverpool is back on their perch after 30 long years, and it appears they are there to stay.