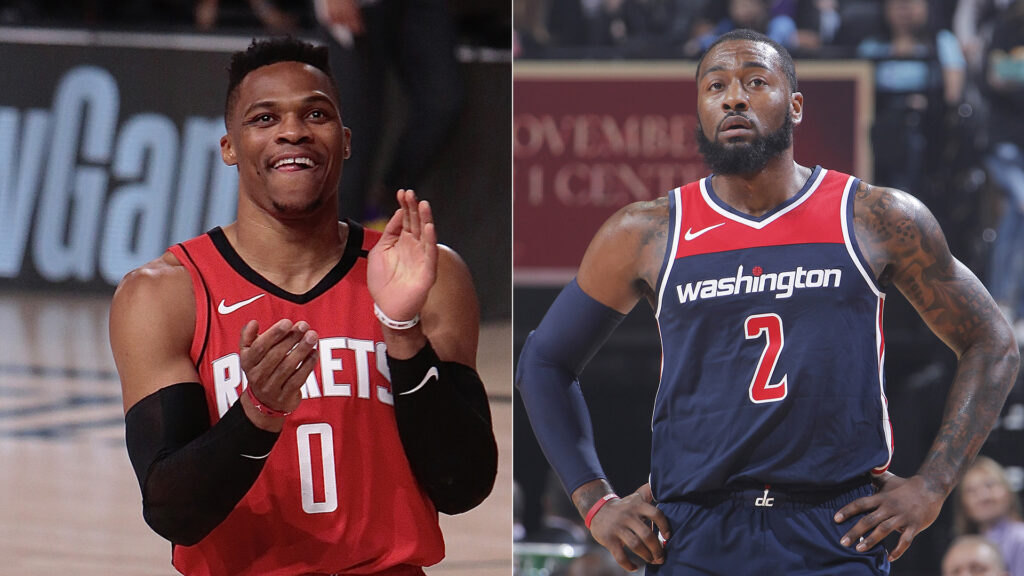 By: Ross Sutton
As you can see above and have probably heard by now, the most recent NBA blockbuster trade has been accepted, as the Wizards traded John Wall and a first-round pick to the Rockets for Russell Westbrook. Since everyone has now had a little time to digest this trade, let's get into who the winners and losers are in this trade.
Winner: Houston Rockets
The Rockets have to be the biggest winner in this deal. Before his injuries, John Wall was a better version of Westbrook in my opinion except for the fact that he could actually shoot. Then to get a first-round pick in the deal too just makes it all that much sweeter for the Rockets. If by chance you are one of the people hanging on to the fact that Westbrook won an MVP and are in denial about his poor play over the last few years, this Tweet does a good job of summing up Westbrook's recent on-court woes:
Loser: Washington Wizards
Unfortunately, the Wizards are the biggest loser in the deal because they acquired Westbrook and his huge contract in exchange for a player that has been the face of their franchise since he was drafted in 2010. This is also now the third team Westbrook will be on in three years, which is certainly not a good sign for a player that is supposed to be a franchise player. Teams seem to be catching on to the fact that Westbrook's game appears to be outdated and unable to take a team far in the playoffs, so this move seems highly questionable for the Wizards.
Winner: James Harden
This trade could be a game-changer for Harden's future with the Rockets as it was recently rumored that he wanted to be traded out of Houston. Harden's alleged desire to be traded might have arisen out of Harden possibly being frustrated with Westbrook's outdated style of play. This means that if Harden and Wall's on-court chemistry is good, Harden might want to stay with the Rockets long-term. The Westbrook/Harden duo was clearly not working well enough to bring a championship to Houston, so the opportunity to play with a player of Wall's caliber is great for James Harden.
Loser: Bradley Beal
Bradley Beal is the person I feel for the most in this trade, as his backcourt running-mate that he has been with his whole career has now been traded. The silver lining of this trade for Beal could be a potentially increased chance that he is traded as well. There have been rumors going around for what feels like years now that Beal would be traded for picks and young talent so that the Wizards can start a complete rebuild. Unfortunately for Beal though, I don't think this trade necessarily makes the Wizards more likely to start a rebuild as they gave up a first-round pick in this trade, which would conflict with the idea that they are collecting future assets.