By: Tanaay Shah
Stipe Miocic won a unanimous decision over Daniel Cormier to end their fantastic trilogy, and retain the heavyweight title. This fight was a tough five round war with both fighters landing many significant strikes. Miocic however did enough to win 3 if not 4 rounds and secure the decision convincingly. Cormier won rounds 1 and 5 which were very close rounds, and Miocic was able to secure rounds 2, 3, and 4 compellingly, which won him the fight. Nobody can deny that Miocic is now the greatest heavyweight of all time after that win.
The fight was mainly a stand-up fight, with several kickboxing exchanges and clinching. The most significant moment in the fight was when Miocic landed a knockdown towards the end of round 2, and could have finished Cormier, but the round came to an end before Miocic could finish. Cormier was saved by the bell. There were also two inadvertent eye pokes during the fight. Cormier poked Miocic in the first first round and Miocic poked Cormier in the third round. Cormier confirmed in his post-fight interview with Joe Rogan that Miocic's eye poke caused him to completely lose vision in his left eye. He said in the interview that "It's just black." Despite the knockdown in round 2 and despite not being able to see through one eye after round 3, Cormier managed to keep the fight competitive and even win round 5. Even though Miocic did a great job stuffing Cormier's first takedown, it was surprising to not see Cormier attempt more takedowns. Cormier does have a very good stand-up game, but his wrestling is what usually puts him over the top. Maybe Miocic felt too strong and that is why Cormier did not shoot for more takedowns.
The champion Stipe Miocic once again proved many people, including myself wrong and why he is the best in the world. I'm not saying that fans do not give him enough credit, but he deserves more than he receives. Miocic did all the right things in the fight, and got the job done. He won the trilogy against Cormier and is undeniably the heavyweight GOAT. Congratulations Miocic, the baddest man on the planet! Francis Ngannou deserves the next fight against Miocic for the heavyweight belt, and although Ngannou opened up as a favorite, it will be very hard to pick against Miocic after his last 2 performances.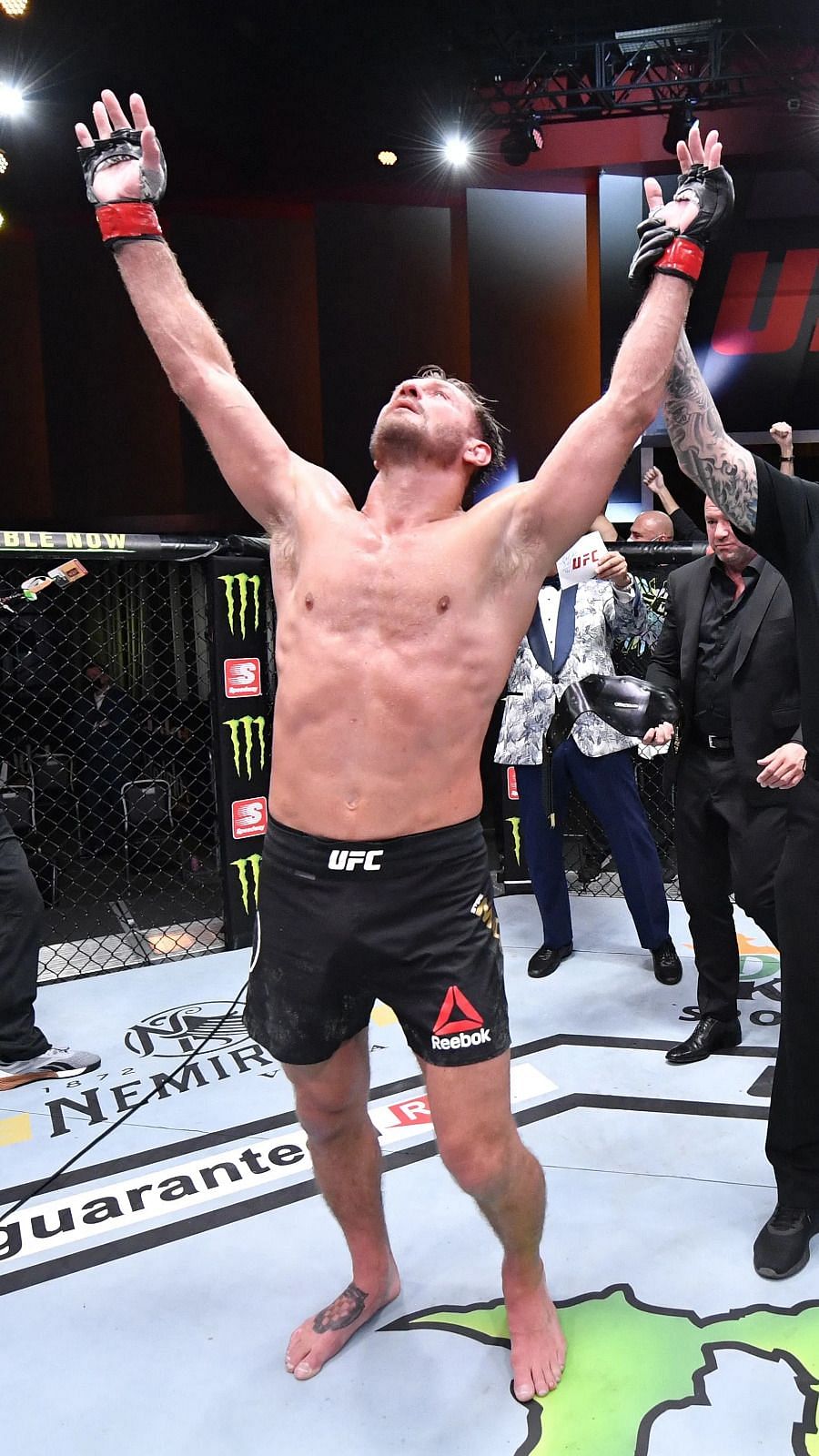 Congratulations to Daniel Cormier on a fantastic fighting career. The man is undeniably one of the greatest of all time. He's been a double champ and defended both titles. His only losses have come against 2 of the greatest fighters in their respective divisions – Stipe Miocic and Jon Jones. He has beaten everyone else in his path, and deserves all the praise he gets. A true legend who represents the sport of MMA so well. It was tough for fans to see Cormier lose but we have nothing but respect for him. Excited to see Cormier continue being one of the best analysts in the game.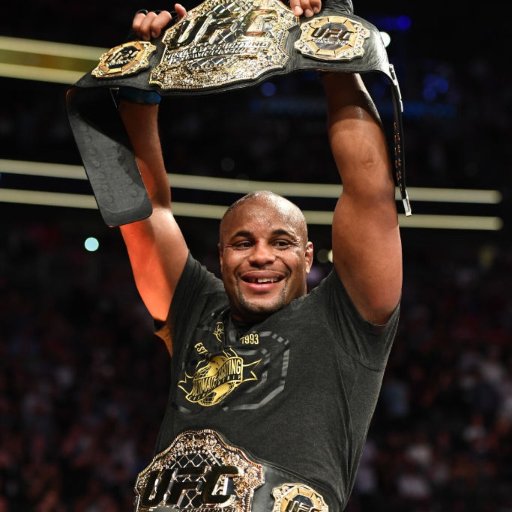 Notable winners from UFC 252
1. Marlon "Chito" Vera beat the fast rising "Suga" Sean O'malley by TKO. Vera landed several calf kicks that did significant nerve damage to O'malley's right leg. The nerve damage caused O'malley to sprain his right ankle, which he then could not stand up on. Vera took full advantage of the injured leg and finished O'Malley at the end of round 1, putting a stop to O'malley's dominant win streak. Congratulations to Vera on the finish and I wish O'malley a speedy recovery.
2. After a devastating KO loss in May, Jairzinho "Biggi Boy"Rozenstruik bounced back to knock out the veteran Junior Dos Santos. The fight between the 2 heavy hitters was fantastic with several back and forth stand up exchanges. Rozenstruik landed an overhand right in round 2 and then finished Dos Santos with follow-up punches. What a way to bounce back for Rozenstruik!
3. Underdog Daniel Pineda completely dominated his fight against Herbert Burns. He was better in the stand up exchanges and controlled the fight when it was taken to the ground. Pineda finished Burns towards the end of round 2 after getting Burns in a crucifix and landing heavy ground strikes. Congratulations to Pineda on his Performance of the Night bonus.
4. Brazilian strawweight Virna Jandiroba finished the experienced Felice Herrig with a slick armbar in round 1. She displayed her skill-set and put away Herrig in quick time. Congratulations to Jandiroba on winning the fight and the Performance of the Night bonus.
5. The first fight of the night in the early prelims was between Kai Kamaka III vs. Tony Kelley. This was a back and forth war with both fighters putting on a fantastic performance. UFC 252 opened up with a bang thanks to this fight. Kamaka III rightfully won the decision but Kelley fought his heart out too. This spectacular fight won Fight of the Night bonus.