Despite a litany of injuries this year, the Yankees are 50-28, and currently lead the Rays and Red Sox by 5 and 8 games, respectively. This year has been an incredible story for the Yankees and as a fan, it feels like it could be their year, but in order to put themselves ahead of the Astros and Dodgers as World Series favorites, I think they need another starting pitcher. With Luis Severino still on the IL, the Yankees really need a top of the rotation pitcher to stabilize things, so what are their options? There have been rumors that the Yankees are interested in top tier pitchers such as Max Scherzer and Madison Bumgarner, but I'm not sure there is a good trade fit with Scherzer and the Nats. The Nationals are only three games below .500 right now, so unless the Nationals really go into the tank between now and the deadline, I don't see Scherzer getting traded this season.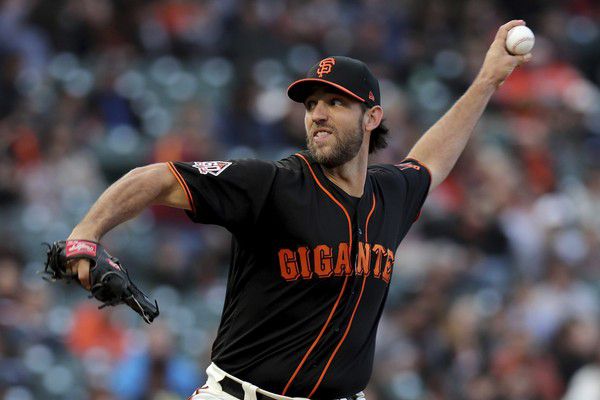 Bumgarner on the other hand, is more likely to be traded before the deadline. The Giants are hopeless this year, Bumgarner is one of the best postseason pitchers of all-time, and I think teams should be willing to take a risk on this soon-to-be free agent that is experiencing a down year. Bumgarner is currently 3-7 with a 4.28 ERA so far this season, but the Yankees should learn from their prior mistakes when it comes to trading for Bumgarner. This reminds me of 2017, when the Yankees also needed another starting pitcher and traded for Sonny Gray rather than Justin Verlander. Verlander was having a down year with the Tigers in 2017 before being traded to the Houston Astros, which had teams questioning whether or not Verlander's best years were behind him. As we now know, this could not have been further from the truth, as Verlander pitched to a 1.06 ERA during the remaining regular season after being traded in 2017. Then last year, he finished the regular season with a 2.52 ERA, and this year, he currently owns a 2.67 ERA. I think Bumgarner could greatly benefit from a change of scenery, especially one that involves being traded to the favorite to win the American League. It has been previously reported that the Yankees are unwilling to trade Clint Frazier for someone that is a free agent after this season, which Bumgarner is, but I think it makes a lot of sense to trade Frazier for MadBum. The Giants are only in the beginning stages of a rebuild, and they play in the NL West, so if the Yankees trade Clint to San Francisco, when is are they ever going to play against him? I know more goes into the logic of trading Frazier for an impending free agent, but I think it makes a lot of sense.
Proposed Trade: Clint Frazier, Chance Adams, Osiel Rodriguez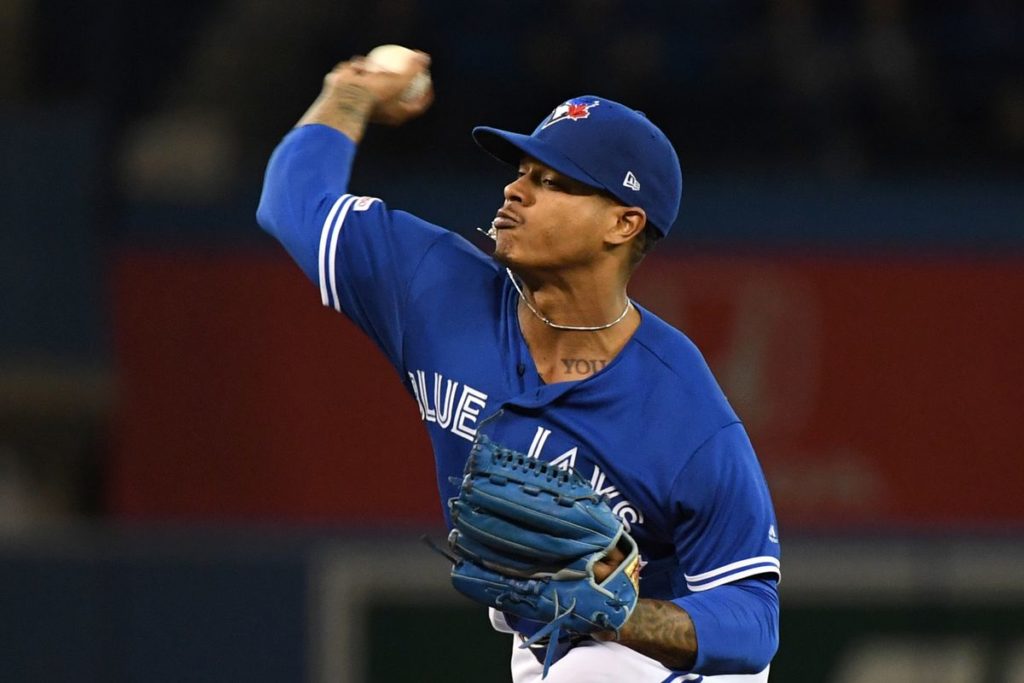 Speaking of the mistake the Yankees made at the 2017 trade deadline, Stroman reminds me quite a bit of Sonny Gray. Neither of them throw very hard, they are both on the small side for MLB standards, and they mostly pitch to contact and don't strike out batters super frequently. There is one major difference though, and I think it is a huge factor: mental makeup. I'm not trying to say Gray is mentally weak, but it certainly seems that he is much more comfortable in a smaller market. Stroman though, seems to feed off of the spotlight. Last night, Stroman was asked about the possibility of playing for the Yankees by Dan Martin of the New York Post. When asked, Stroman responded with the following:
"I'm built for this," said the 28-year-old, who grew up on Long Island and went to Patchogue-Medford High School. "Anybody can say whatever, but I'm built for the bright lights. I'm not scared of it. I've never been. I take that ball each and every time with the pressure on. I love it."
…
"New York is like the mecca of the world," the 5-foot-7 Stroman said. "I love the excitement, I love the bright lights, I love competition, I love pressure, so I've always loved pitching here. Even if I haven't necessarily pitched fairly well here, I've always enjoyed it. … I love the spotlight. The bigger the moment, that's kind of where I've always wanted to be."
That certainly seems like someone that could handle the bright lights and extra pressure that comes with playing for the Yankees. Stroman has a solid 3.04 ERA in 2019, and his analytical numbers are improved as well, so I think Stroman would be a great guy for the Yankees to target at the deadline. Trading with another team in the division can be tricky sometimes though, so it would hurt even more to have to give up Clint Frazier in a deal for Stroman. The Blue Jays ace is signed through 2020 though, so maybe the Yankees would be willing to give up Frazier in this potential trade.
Proposed Trade: Clarke Schmidt, Trevor Stephan, Everson Pereira