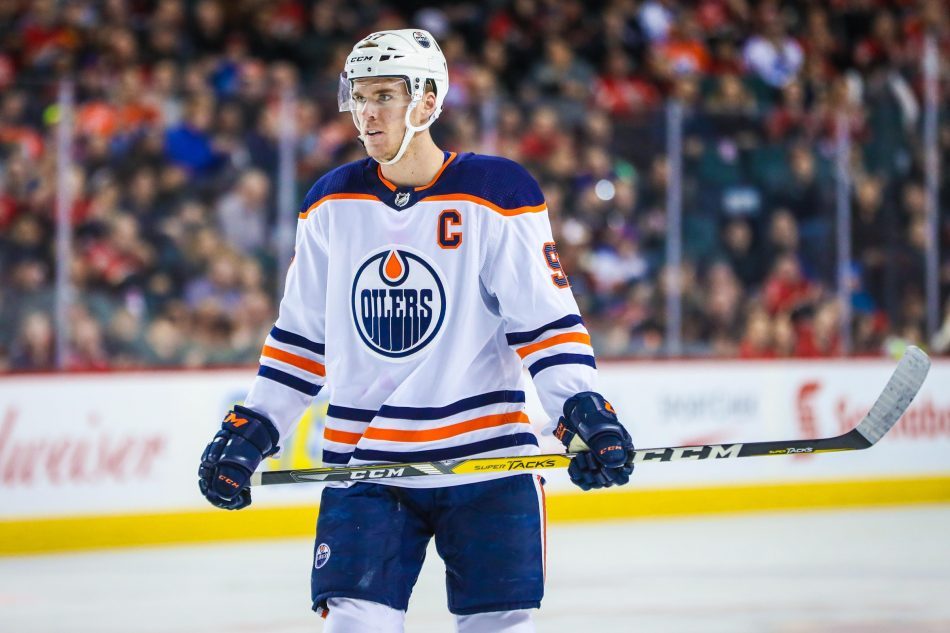 By Chris Yackel
With so much young talent in today's game it makes one think, who will be the top 5 players in the NHL 5 years from now.
I get it. We're right in the midst of an NHL season. Christmas time is upon usand there is a lot going on around the league. However, we are also approaching a point in the season where excitement gets to wane a bit. Don't get me wrong there are some great matchups and games that happen in the months of December, January and February. We have the Winter Classic (the Blackhawks again!) and several (way too many) outdoor games to look forward to, but for the most part this is where we hit a lull in the season.
The action and intensity usually picks up again in March as the push for the playoffs is in full effect and the desperation to gain points is of utmost importance. You see that same intensity for the most part all the way to the last game of the Stanley Cup Final. The bottom line is, please excuse me for doing a blog I would normally do in the summer, but I really was thinking about this today and thought it would be a great topic to write about.
It's the 2023-24 NHL season and names such as Crosby, Ovechkin, and Kane are no longer running the NHL as top players. Hell, they may not even be in the league by then. Five years is a long way from now, but its never too early to think what the game will be like. Maybe the expansion Seattle (insert name here) are thriving and already have a miraculous Stanley Cup. Perhaps there were teams like Arizona or Carolina that finally caved in and relocated to cities like Houston and Quebec City. Maybe Gary Bettman is no longer serving as commissionerand has handed the reigns to Bill Daly (I can hear an applause from every fan).
Ultimately,  I'm not Nostradamus and can't predict accurately of what the league is going tolook like five years from now, but you bet I'm going to try. However, the thing that I'm most interested in for this blog is who the top 5 players will be 5 years from now. It's a topic that will always cause much debate, but I will try to break it down as best as I can. So here it is your top 5 players in the NHL 5 years from now.
Honorable Mentions
This list was very hard to make, so I would be remiss if I didn't have some honorable mentions. Six to be exact.
Jack Eichel – Buffalo Sabres
Eichel was a hard name to leave out, but I just don't see him cracking the top 5. I think there will be times he shows he is a top 5 player, but I don't see him being that type of guy consistently. That's not to take anything away from the guy either. I think he will be considered a perennial all-star and top 10 player for years to come. I also think Eichel will lead the Sabres to much playoff success down the road. You see it happening already, but the Sabreswill be a powerhouse and cup favorite because of this guy, especially 5 years  from now.
Mitch Marner – Toronto Maple Leafs
This is another guy that I think is in the same position as Eichel. I think that therewill be times he shows that top 5 talent, but not all the time. Also there are some bigger names in my top 5 that overtake him. One may not be now, but I predict will in 5 years (more on that later). I think Marner will be this next generations Patrick Kane and will contribute many playoff successes for the Maple Leafs and possibly some Stanley Cups moving forward. Right now Marner is tied for 6th in points in the NHL with 41 through 32 games. He is an elite talent don't get me wrong, however there are some names I have ahead of him.  
Nathan MacKinnon –Colorado Avalanche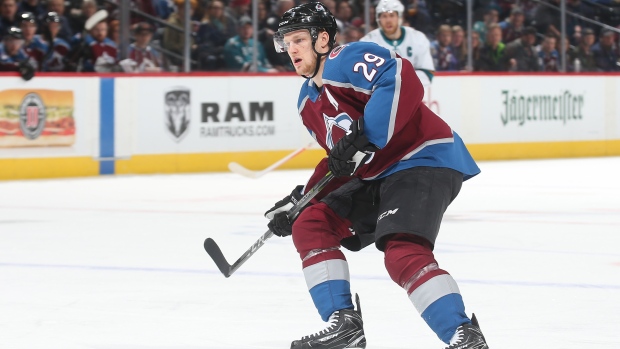 Nathan MacKinnon is a top 5 player in the NHL RIGHT NOW. Key words are right now. I think he along with another player I will mention later in my top 5 will bring a Stanley Cup to Colorado within the next 5 years. The young talent on that team is scary and the way the Avalanche organization were able to turn it around in the past two years is remarkable. MacKinnon has SO much to do with that as he had a breakout season in 2017-18 with 95 points. However, 5 years from now I think there will be some names that will emerge to overtake MacKinnon. He'll only be 28 in 5 years, so he will still be a top 10 player. However, I don't think he'll mind that if he has a Stanley Cup ring, which is something some players in my top 5 may be dying to get.
Patrik Laine – Winnipeg Jets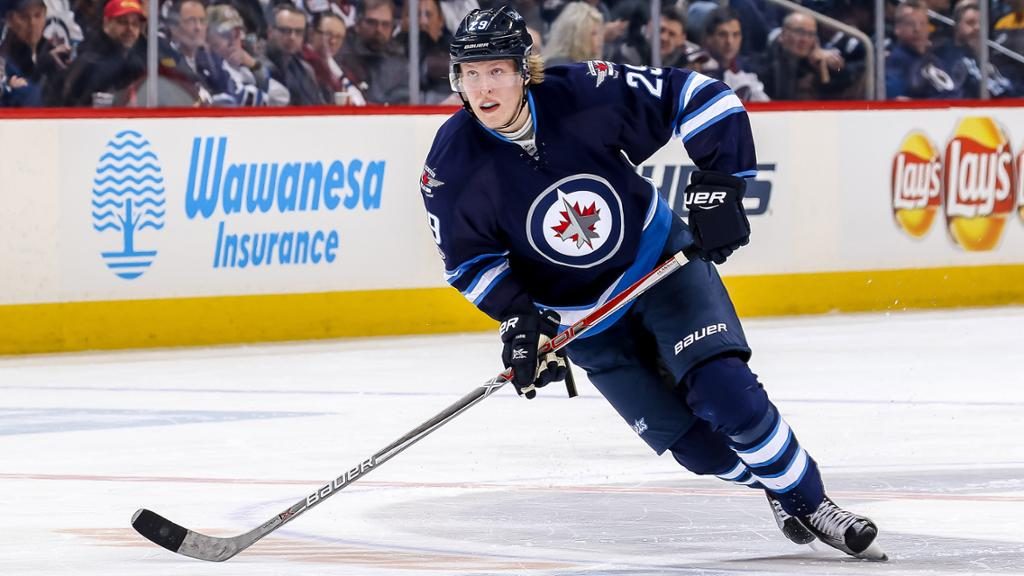 Patrik Laine will be this next generations Alex Ovechkin. He will score goals at will just as we have seen Ovi do it the last 15 years. I think he may even crack 60 goals in a season at some point. There will be times that he'll be a top 5 player, but 5 years from now I don't see him becoming a consistent enough top 5 player. I do think he will contribute to plenty of success for Winnipeg and possibly a Stanley Cup. However, I would only consider him to be a top 5 player if he rounded out the rest of his game the way we have seen Ovechkin do the past couple of seasons. If he does that he'll be on my list. However, I don't seethat happening in 5 years. It may take 10 or so like we saw with Ovechkin to commit to a 200-foot game.
Thomas Chabot – Ottawa Senators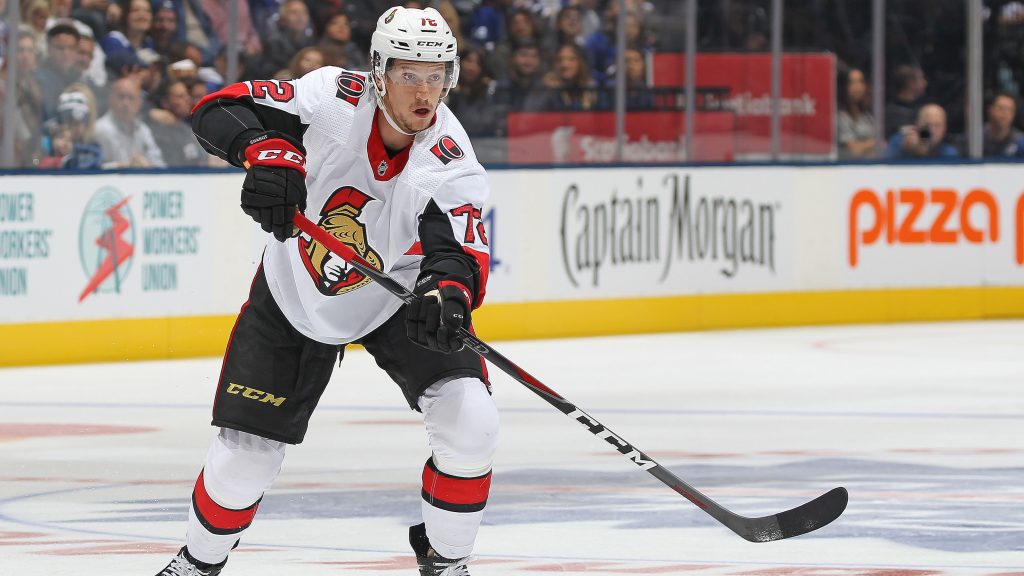 Thomas Chabot will be one of the next great defenseman in our game. I think him Charlie McAvoy and a player in my top 5 will be the top 3 defenseman 5 years from now. However, I think Chabot is just better than a guy like McAvoy. He's a big kid at 6-2, 200 lbs and is already over a point per game player in his second year in the league. Chabot will only continue to be a monster offensively. Another thing that impresses me about him is his skating. He looks like a gazelle out there when he skates. He has some serious speed, but it looks almost effortless. Chabot will definitely be a big part of the Senators rebuilding future.
Mathew Barzal – New York Islanders
I think that Barzal is more of the player we saw last season than what we are seeing this year. Barzal is going through a bit of a sophomore slump thisseason as he has only 3 goals through 30 games and 25 points. The point total isn't  terrible, but still isn't something we should expect from Barzal. I think the goals will come too, as his shooting percentage right now is only 4.8%. That will even itself out.
When making an argument for Barzal, people need to remember that he burst onto the scene last year with 85 points and a Calder Trophy for Rookie of the Year. He also has speed that is only comparable to Connor McDavid. I've never seen someone not lose speed when he's turning with the puck like Barzal. His skating is world class and may be as good as McDavid. I think Barzal will get hot later on this season and will continue to get better in upcoming seasons. I ultimately see him becoming a player who can score 100 points perennially, in the MVP race and the face of the Islanders. However, he is not in my top 5. He would easily be number 6 if it was top 6, but unfortunately it is not.
The Top 5
Here it is. The Top 5 players in the NHL 5 years from now.
#5. Rasmus Dahlin –Buffalo Sabres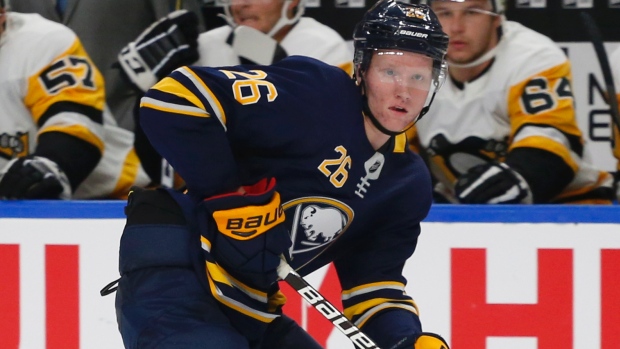 Trust me, I know this one is a bit outlandish, perhaps some may think foolish, but I think this guy will be an absolute animal on the backend for the Sabres. He already is in his rookie year. The 2018 first overall pick is offensively talented, but that's not the reason I think he's going to be considered a top 5 player in 5 years. Dahlin probably may not be as talented offensively as Thomas Chabot, who was in my honorable mentions, but he will be the most well rounded  defenseman in the league.
He's already playing 20 minutes a night his rookie year. That's a lot for a rookie defenseman. I think he'll be one of those guys down the road that plays a ridiculous amount of minutes and can do it all. I think he will be a leader, a warrior, skilled offensively, fantastic in his own zone. There won't be any weakspots in his game. I also think he has the potential to help the Sabres to become a Stanley Cup champion within these next 5 years.
#4. Mikko Rantanen – Colorado Avalanche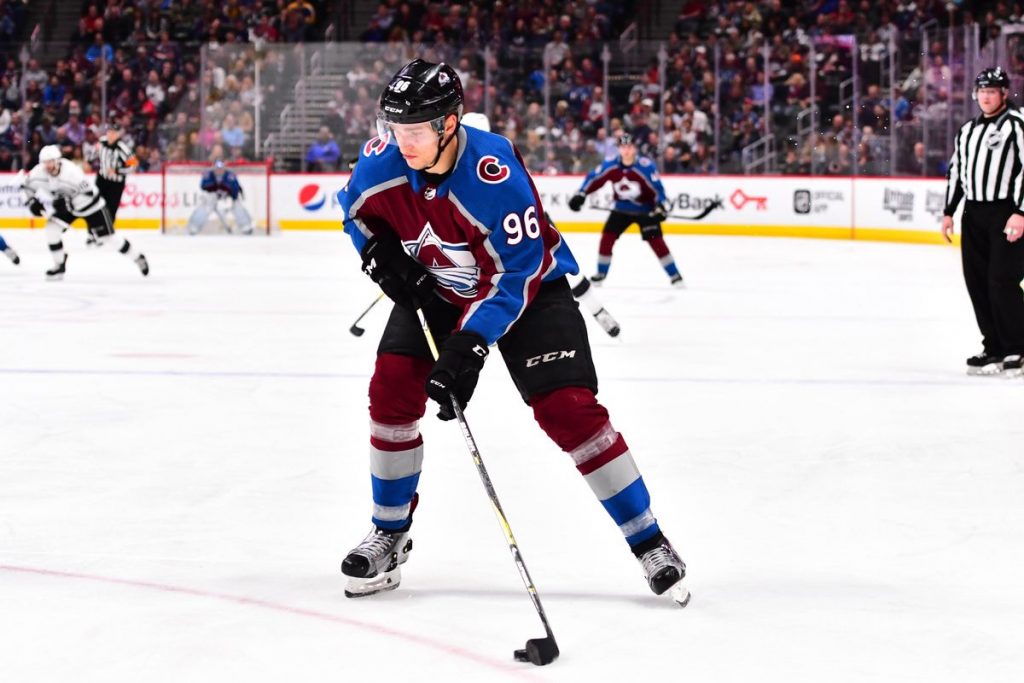 Where the hell did this guy come from? I get he was the 10th overall pick in the already legendary draft class of 2015, however I never knew how goodRantanen truly was. He had a terrific sophomore campaign last year with 84 points. Now this season he currently is leading the NHL in points with 52 in 31 games. That is remarkable as he on pace for 138 points. That type of point total hasn't been seen in the NHL for over 20 years.
He is also 5 points ahead of his teammate Nathan MacKinnon for the league lead in points. Rantanen is going to be a key piece for the Avalanche for many years to come and as I've mentioned earlier will lead Colorado to a Cup within the next 5 seasons. I think Rantanen will also be a top 5 player for the next decade plus let alone 5 years from now. The rest of the league better watch out because this 6-4, 220-pound monster isn't going anywhere and will only get better as time goes on. That is a scary thought.
#3. Auston Matthews –Toronto Maple Leafs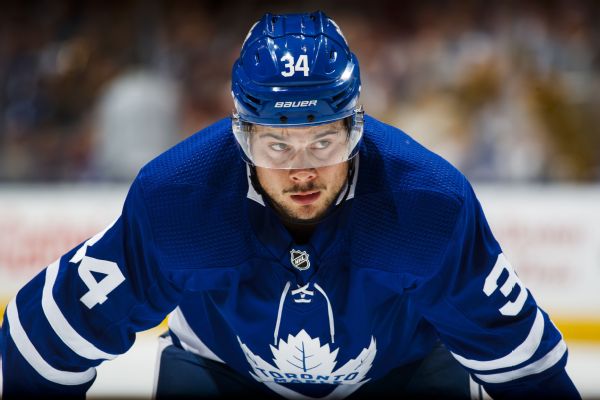 Matthews is a stud. Bottom line, cased closed. This current season he may even be considered the second best player in the league. Matthews can do it all.Especially in the goal scoring department. He has one of the best shots in the league and I project will sneakily score 60 goals in a season at some point in the next 5 years. He also will be a perennial 100-point guy, possible MVP candidate and will hold the keys to the city of Toronto forever. That's because, I think Matthews will be named captain eventually and will lead the Maple Leafs to their first Stanley Cup since 1967. That is well worthy of a top 5 player nod 5 years down the road.
#2. Elias Pettersson –Vancouver Canucks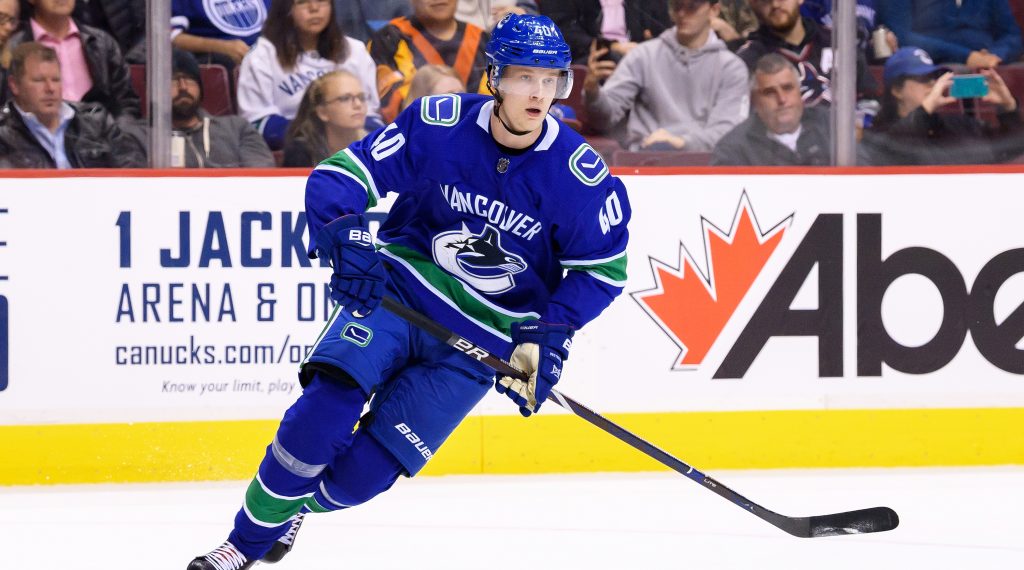 There are some players where there is just something about them that makes them special. Everyone of the players on this list are special talents. This no different in regards to Elias Pettersson. He may not be the biggest or the fastest. He may not have the best shot, or hands. He does have something though that I think is more important than those things and is the reason why I have him as number 2 on my list. He thinks the game at level that hasn't been seen in a long time. He knows what he is going to do with and without the puck wayyyyy before any other player in this league. He is showing that ability atthe age of 20.
There have been comparisons made to Wayne Gretzky in this guy. Wayne Gretzky has even said himself he sees many similarities between them. Listen, I'm not going tosit here and say he's the next Wayne Gretzky, no one will ever be that good. No one. What I am saying is that he has the same skill sets as Gretzky mentally on the ice. In his rookie year thus far he has 16 goals and 17 assists in 28 games played. That is amazing stuff. I think in 5 years it will only get better as the city of Vancouver will embrace this guy as the savior of the Canucks. I don't think they will win the Stanley Cup in the next 5 years, however, I think he will bring them one in his career.
#1. Connor McDavid – Edmonton Oilers
I mean who else could it be. I'm not exaggerating when I say this, but Connor McDavid is the greatest hockey player I've ever seen. He is a talent that only comes along once in a blue moon. He's the most skilled and fastest player I've ever seen and he will continue to become better and better as time goes on. He's doing things that I've never seen before done in the game of hockey. How many players can you think of where every time their feet touch the ice the likelihood of something amazing happening is high? Not many in the history of our game have that type of talent or effect on the game.
McDavid is the definition of a generational player and will easily be the best player in the game 5, 10, maybe even 15 years from now. However, I do think that he will still be chasing a Stanley Cup 5 years from now. It won't come as easy for him as it did for Crosby and Gretzky to get their first cup. It will take time, patience and perhaps even a new team for McDavid to get over the hump, but he will, because he's the best player in the world. He will be for a very longtime.