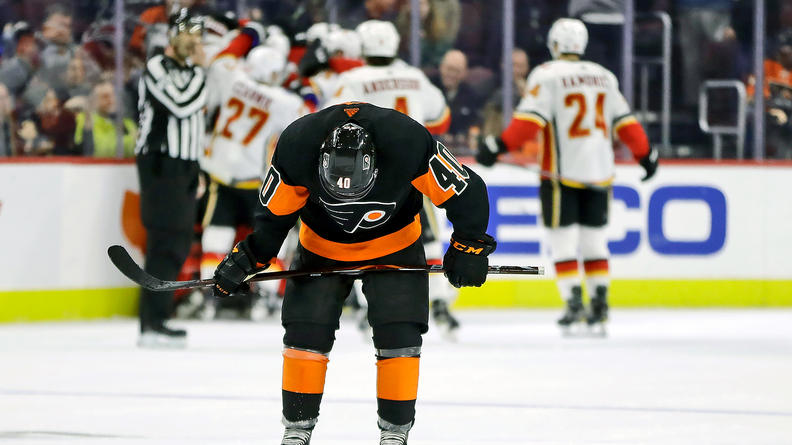 Breaking down the biggest disappointment in each division at the halfway point of the season.
By Chris Yackel
Disappointment. It's something I tend to do to people on a consistent basis, but there are several teams that are doing just that to their fan bases this season. These teams who have disappointed had high expectations coming into this season, only to see them dwindle as the year has gone on. Will these teams rebound? Who knows, they have the second half to try and fix it, but they sure have disappointed in this first half.
Atlantic Division: Florida Panthers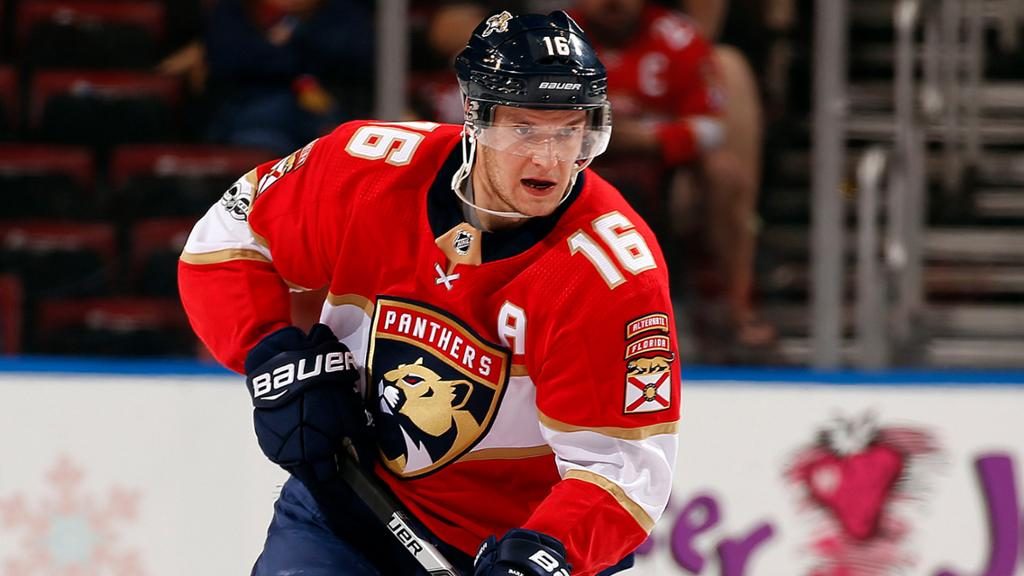 The talent that this team has is just downright scary offensively. First Sasha Barkov is taking the title as the NHL's most underrated player. He's having yet another great under the radar year and should be a Lady Byng and Selke Finalist. Don't be surprised to see this guy on MVP ballots as well. Believe it or not though he's second on his team in points to Jonathan Huberdeau, who just like Barkov is extremely underrated and has a ton of skill. Add in Mike Hoffman who has twenty goals, Evgenii Dadonov with seventeen and Vincent Trocheck who has fourteen points in eighteen games this teams top six is scary good. Defensively they have Aaron Ekblad who is an elite defenseman and Keith Yandle who almost is at a point per game. This team also has great young and veteran depth on the bottom six and both pairs of defense.
Yet with all this talent, they currently sit sixth in the Atlantic Division with a 17-16-7 record. This puts Florida nine points behind the second wild card spot in the east. That's extremely underachieving for a talented roster who was expected to not just challenge for a playoff spot, but contend in the east. Part of this is due to injuries that star goaltender Roberto Luongo has sustained. However, this team shouldn't have to solely rely on a forty-year-old goaltender in order to succeed. They are too talented to need to do that. That reason among many is why they have been a massive disappointment.
Metropolitan Division: Philadelphia Flyers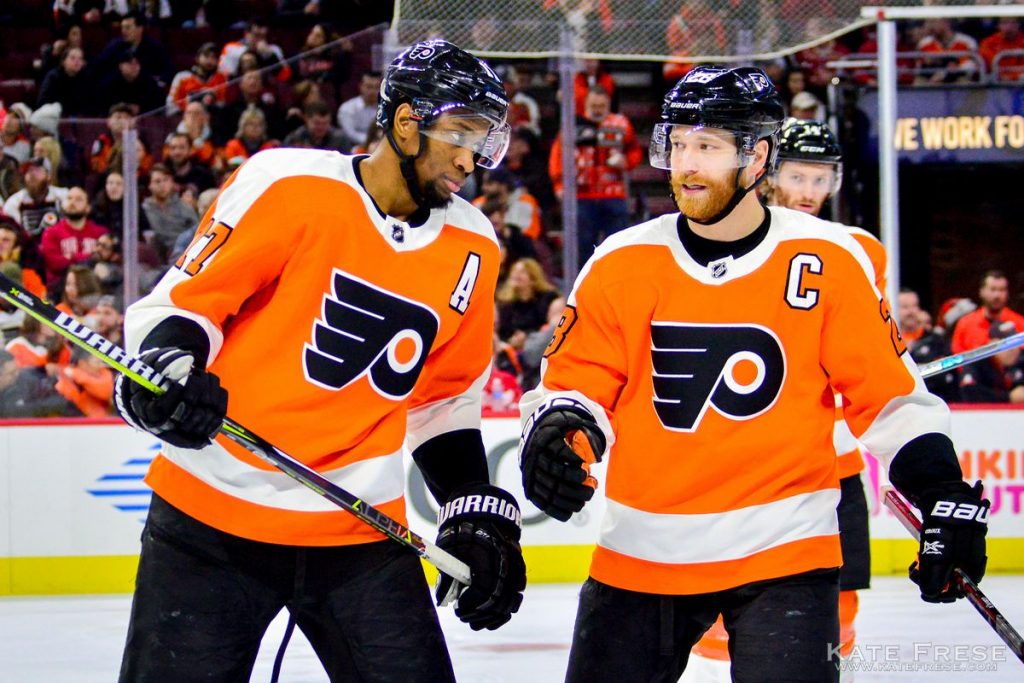 I'll be honest, I thought the Flyers would be top three in the metro and a top team in the east. I still thought at the beginning of the season they would be a year away from being a powerhouse in the east, but this would be good season before a monster breakout. Boy was I wrong. This team has underachieved brutally. Outside of captain Claude Giroux who is having another outstanding season, top players are not meeting expectations. Jakub Vorecek, Sean Couturier, James Van Riemsdyk, Wayne Simmonds, Shayne Gostisbehere and Ivan Provorv are all underachieving greatly.
That many top players underachieving is going to cause nothing, but losing. The goaltending as always has been another issue. The organization was probably forced to bring up top prospect Carter Hart earlier than they thought, but ultimately I thought it was the right move. Give him NHL exposure now and never look back. The goaltending as a whole however, has been dreadful and even Hart can't be the saving grace for this season. The disappointment cost both General Manager Ron Hextall his job and Head Coach Dave Hakstol is job. The former came as a bit of a shock, but if you look at it deeply I understand what the Flyers are trying to do.
Hextall did a fantastic job rebuilding on the fly (no pun intended). He made the playoffs on a semi-annual basis, while drafting and developing well. The Flyers arguably have some of the best prospects in all of hockey. That is all great, but for an organization like the Flyers who are used to making big splashes and not being conservative Hextall wore out his welcome. Hextall should have made this the year he traded away key pieces for star players to make the Philadelphia an Eastern Conference powerhouse again. Hextall was too patient and it cost him his job. New General Manager Chuck Fletcher won't be as patient, although I expect him to be until the draft. Then you will see the Flyers make some massive changes, including big trades to help them contend.
As for Dave Hakstol, I never liked the hire a ton anyway. You could just tell that the players weren't playing for him towards the end and that is always a recipe for disaster. With Joel Quenneville out on the market to be hired, I expect the Flyers to be all in on him this offseason. They're have been many rumors that they are a potential match, but only time will tell if that happens. This team has been a disappointment plain in simple. I don't see them making the playoffs. However, I do see them making a giant step next year after an offseason of big trades for star players and the hiring of Coach Q.
Central Division: St. Louis Blues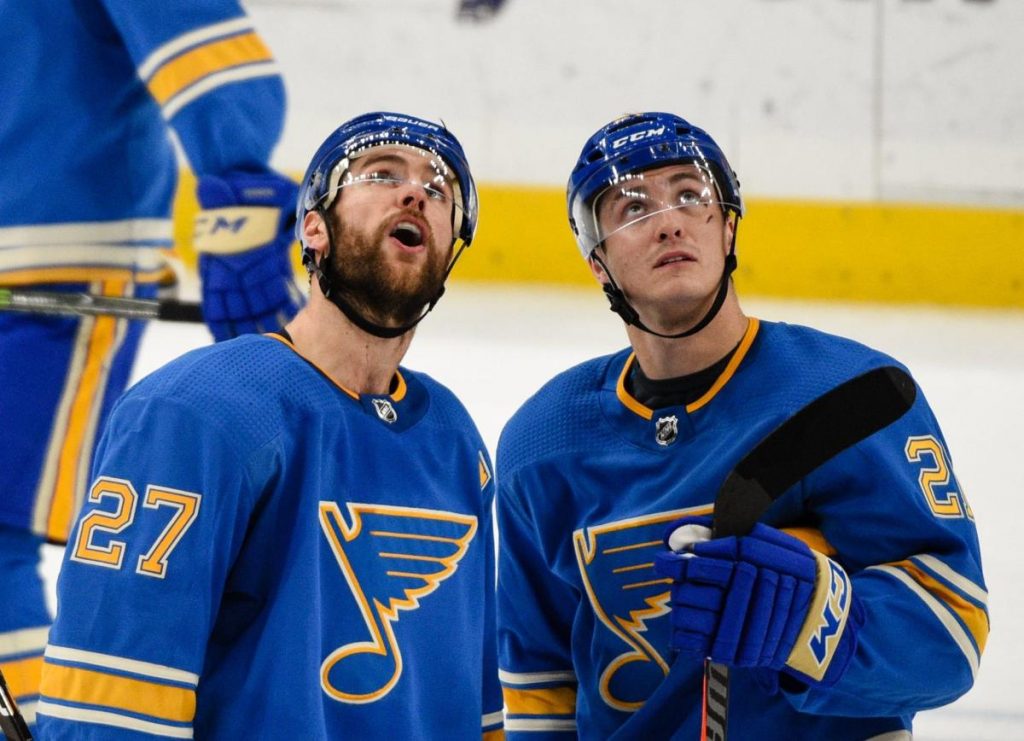 This is yet another team I expected to finish in the top three in their division. Instead that is not the case. On this list the St. Louis Blues are probably the biggest out of all the disappointments. The main reason is because not only are they dead last in the Central Division, but they are dead last in the ENTIRE Western Conference. I absolutely like nothing about this team right now. Stars are underperforming left and right, they had to fire their head coach early and its just been a disaster. The only guy that is playing well is the guy they made a big trade for this summer Ryan O'Reilly. They gave up a FORTUNE for him as well. It doesn't matter though if the Blues are losing.
Just like the Flyers nearly all the top players on this squad are underachieving. This is especially the case with captain Alex Pietrangelo and Vladimir Tarasenko. Both players poor play has landed them in trade rumors. That is something that I never would have thought been possible six months ago. Ultimately, I think it is unlikely they trade Tarasenko who has been nowhere near a top ten player like he was two seasons ago. However, Pietrangelo being traded is a massive possibility. I think it is likely to be honest, as General Manager Doug Armstrong needs to make a massive change in order for this team to get back on tracks. They are way of the tracks right now and are a bigggg disappointment.
Pacific Division: Los Angeles Kings
The Kings are a disappoint that I should have probably have seen coming. However, they are second to last in the entire Western Conference only ahead of the St. Louis Blues. That is something that almost no one expected. The bottom line is team is too old, too slow, and does not have any significant depth. In fact they are the oldest team in the entire NHL. This team has great players, but they are either too old, underperforming, or too slow.
In the case of Jeff Carter and the returning Ilya Kovalchuck they are too old and slow. Kovalchuck has been decent since his return to the NHL, but is not the same man who left five years prior. Carter is someone who will generate a ton of trade interest, but is not the same player who in the past would put up thirty-five goals and seventy-five points. Drew Doughty is still playing at a high level and is in his prime. Anze Kopitar is in his prime, but towards the end. He is underperforming mightily this season after being an MVP candidate last year.
The goaltending is a bit of an issue as well, as Jonathan Quick has been either hurt or not performing well. He is still in his prime as far as goalies go and could be a trade candidate. This Kings also just like the other disappointments on this list in the Flyers and Blues fired their head coach in John Stevens earlier in the season. I expect this disappointing season to be a reality and wake up call for Kings management. They are no longer a playoff team, a Western Conference powerhouse, or a Stanley Cup contender. The Chicago Blackhawks found that out last season, this season the Kings have as well. I expect the disappointment to continue in Los Angeles and the rebuild or retool to commence very soon.