Last night, during the NBA draft, I gave a live reaction to each pick by every team in the first round. Here are the picks and here are their grades…
1.New Orleans Pelicans – Zion Williamson, PF, Duke
Analysis: Do I really even need to explain this grade? It was obvious from the draft lottery that Zion was going to the Pelicans and now he will be the next leader in the post-Brow era. Zion is coming, NOLA. Get ready.
Grade: A+
2. Memphis Grizzlies – Ja Morant, PG, Murray State
Analysis: Again, the first top three picks were sealed from the beginning. But this pick just makes so much sense for the Grizzlies. They just traded Conley to the Jazz for a major haul of players and picks, and now they have their replacement. A star is born in Tennessee, and the Western Conference should watch out.
Grade: A-
3. New York Knicks – RJ Barrett, SG, Duke
Analysis: Cheer up, Knick fans. It's okay. Did you miss out on Zion? Yes. Probably miss out on big free agents? Yeah, maybe. But that's all in the past. You now have a former no. 1 overall recruit that arguably has the most potential of anyone in this whole draft. With incredible playmaking ability and a great jumpshot, Barrett is the future of this team.
Grade: A
4. Atlanta Hawks (from NO) De'Andre Hunter, PF, Virginia
Analysis: This is the trade where I see David Griffin as a genius. But, we'll get into that at #8. The Hawks use their big draft surplus and cash in to move up to the 4th pick, and it was made known early that they were going for national champion De'Andre Hunter. The Hawks take the beefy, long forward from Virginia with a very comfortable shot that makes him a very safe pick. Add this to Trae Young, and the Hawks are officially dangerous.
Grade: A-
5. Cleveland Cavaliers – Darius Garland, PG, Vanderbilt
Analysis: Garland is one of the more interesting prospects in the draft. He only played a few games for Vandy before sitting out the whole season with an injury to his meniscus. Maybe he would have helped the Commodores end their 20-game losing streak to finish out the season, but hey, that's over now. Garland is a great ball handler who can move the ball around and put it in the hoop, too. There is concern, however, since he isn't really 100% proven and is coming off a serious injury. I think Culver is a better prospect here with a great shot and defensive game.
Grade: B-
6. Minnesota Timberwolves (from PHX) – Jarrett Culver, SG, Texas Tech
Analysis: I am very high on Jarrett Culver. His defensive capability is very impressive, and he knows how to knock a shot down. He's been knocked down a few pegs since his disappointing performance in the National Championship, but I'm confident that he'll shrug this off and have a great career. He's a very tall shooting guard who can really get over the defender. Wolves fan will rejoice at this pick for another reason. This could mean Wiggins is on the outs. And I know Minnesota is pretty done with him. Stay tuned.
Grade: A
7. Chicago Bulls – Coby White, PG, North Carolina
Analysis: Not many picks here early that I don't like. White is the perfect fit for Chicago. And the Bulls front office have described him as such. He is a point guard with great scoring ability, something current starting PG Kris Dunn lacks. The North Carolina high school basketball scoring leader will have an immediate impact in the Windy City, and Bulls fans everywhere should be ecstatic to see one of their best picks since Derrick Rose.
Grade: A-
8. New Orleans Pelicans (from ATL) – Jaxson Hayes, C, Texas
Analysis: I'm not sure how I feel about this one. This post was going to be lifting up Griffin, but I'll chill out because I just feel like the Pelicans could have addressed their need for a shooter and gotten someone like Cam Reddish (Zion's former teammate). But instead they grab Hayes, an incredibly physical player underneath the basket. The Pelicans are now going to have one HECK of a frontcourt with Jaxson and Zion up front. Just not sure that this was exactly what they needed right now.
Grade: B-
9. Washington Wizards – Rui Hachimura, PF, Gonzaga
Analysis: This is a great pick for a team that really doesn't have the best frontcourt. Rui is a long armed player with a 7'2″ wingspan and stands at only 6'9″. He shot 69% from the field at Gonzaga and has a great ability to finish at the basket. He is an excellent defender, as well, which makes him lethal at both ends. Doesn't really have an outside shot developed, but with time, he could be the next great piece in reforming one of the most dysfunctional franchises in the league. The first Japanese player drafted into the league, welcome to D.C., Rui.
Grade: B+
10. Atlanta Hawks (from DAL) – Cam Reddish, SG, Duke
Analysis: Reddish, being the third wheel at Duke, did not receive nearly as much draft attention as teammates Williamson and Barrett. He has a great jumpshot, he's huge (6'9″), he's a wonderful defender, and I really think he should have been selected earlier than 10th. He does struggle with a couple things, including his inconsistency, but he has a lot of potential because of his size and the way he can make plays. Put him next to Trae Young and De'Andre Hunter, this will soon be a very dangerous team.
Grade: A
11. Phoenix Suns (from MIN) – Cameron Johnson, SF, North Carolina
Analysis: I don't like this pick. Flat out. In fact, I think the Wolves made the Suns look like chumps. Now, I don't know if they're just really confident in their ability to land DLo, but this team needs a point guard. They shouldn't have traded back and should have fought to get Garland, or taken Coby White. I think pairing Ayton with someone like Clarke, Doumbouya, or Washington would have been the better pick. I mean, maybe they see something we don't. Bad pick, bad trade, bad choices everywhere. Booker should leave if they can't get a PG in the offseason.
Grade: D
12. Charlotte Hornets – PJ Washington, PF, Kentucky
Analysis: Not bad. The Hornets are really hoping this one turns out, because they have not the most wonderful history of selecting big men. Zeller, Vonleh, and Kaminsky were all pretty big busts. They haven't done much for a team that has been sort of wasting Kemba Walker's career (sorry, not sorry). Washington really improved after one more season at Kentucky and showed he can be a leader. He may be the beginning of a rebuild era in the Queen City.
Grade: B
13. Miami Heat – Tyler Herro, SG, Kentucky
Analysis: Meh. Very safe pick. Very boring pick. Herro has a great shot and I think will be a good role player behind Josh Richardson at guard, but I just don't see this being much of an impact. I can't see Herro starting either. Little and Clarke were the best starters on the board and they just passed on them and went for a guy who really probably won't do much. Very turnover prone. Not an elite guy, either. Would love to be proved wrong, but I guess we'll see.
Grade: C-
14. Boston Celtics (from SAC) – Romeo Langford, SG, Indiana
Analysis: Romeo, oh Romeo, where for art thou star teammates, Romeo?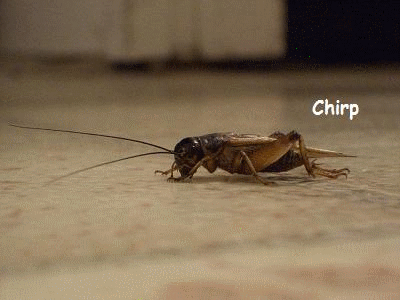 They gone. Kyrie is heading to the Nets, Horford is going to be a free agent, and I doubt Hayward is going to want to stay and watch this team slowly fall apart. Langford is a good player and fits right into the Tatum, Brown, Rozier, Smart, etc. mess of players who are good, but not great. The Celtics will be a borderline playoff team but could miss out. Romeo's size is promising, but his effort isn't always wonderful.
Grade: C+
15. Detroit Pistons – Sekou Doumbouya, SF, Guinea
Analysis: International players have quickly shown to form into great players. Guys like Giannis and Doncic have opened the door for guys like Doumbouya to make a name for themselves in the NBA. He's a very versatile athlete on both ends of the floor, but what really jumps out is his defensive game. Scouts have talked a lot about how fast he can get back down the floor, which is appealing in terms of transitions. Sekou could be the steal of the draft.
Grade: A
16. Orlando Magic – Chuma Okeke, PF, Auburn
Analysis: Orlando made some Magic. Okeke, who was one of the top players on Auburn's cinderella-like run to the Final Four, heartbreakingly tore his ACL during the tournament and had to sit out the rest of the Tigers' run. As soon as a couple of weeks ago, a lot of people didn't really think Okeke would be selected in round 1 due to his injury. I really thought they would take Little with this pick, but they surprised me and I liked it. A versatile defender and a great floor spacer, Okeke will be a HUGE addition next to Aaron Gordon once healthy.
Grade: A-
17. New Orleans Pelicans (from ATL) – Nickeil Alexander-Walker, SG, Virginia Tech
Analysis: Alexander-Walker is a good player. One of those guys that isn't going to be great (probably) but he can shoot the ball, and there's no doubt about that. He'll be a great rotational player that the Pelicans can use, and tell you what. This Pels team is looking DANGEROUS. They'll be in the playoffs this year for sure and they are the future dynasty. Just wait.
Grade: B-
18. Indiana Pacers – Goga Bitadze, C, Georgia
Analysis: The center from the country of Georgia, not the university or the state, won over the pity of the entire country as he was pictured alone with no reporters while Zion was swarmed next to him at Media Day. Goga is a BIG boy at 6'11", 251 lbs, and he can shoot the ball, too. Putting the Georgian next to star Myles Turner makes this frontcourt impressive, and only pushes the Pacers closer to being an elite title contender in the East.
Grade: B+
19. San Antonio Spurs – Luka Samanic, PF, Croatia
Analysis: Really thought Brandon Clarke was a better pick here for the Spurs, but Samanic isn't bad either. He was very low scouted before the combine, and then put on a SHOW and impressed scouts so much that he jumped to a mid-first round pick. He isn't the biggest guy on the floor, but he has a developing shot and can make plays at the basket. Keep an eye on him for a couple years.
Grade: B
20. Philadelphia 76ers (from BOS) – Matisse Thybulle, SF, Washington
Analysis: A good trade for both teams here as the Sixers get a chance to add an excellent defender, while Boston gets an extra second rounder. Thybulle, a senior Husky, averaged 3.5 steals per game and was a huge force on the floor for Washington. While he won't be a huge land in terms of points, he can add a little something something for the Sixers against the ball.
Grade: B
21. Memphis Grizzlies (from OKC) – Brandon Clarke, PF, Gonzaga
Analysis: Love this pick. I'm high on Clarke because he is such a good competitor and is a legitimate threat underneath the basket, something Memphis is lacking since trading Marc Gasol, besides Jaren Jackson Jr.. Clarke, Jackson Jr., and Morant are the beginning of a trio with wonderful potential. Memphis should be shaking with excitement.
Grade: A-
22. Boston Celtics – Grant Williams, PF, Tennessee
Analysis: One of the best players in the SEC this year, Williams is one of many of his teammates that took off for the NBA after an extremely successful season that gave the Vols a two seed in the tournament. Great hands, terrific feel for the ball, and a finisher. These are what makes Grant a steal for Boston. While I hold the fact that I believe the C's are on the verge of collapse, the picks of Langford and Williams make for a great first round, and they still have one more left, not to mention their early second rounder.
Grade: B+
23. Oklahoma City Thunder (from MEM) – Darius Bazley, SF
Analysis: If I'm being 100% honest, I did not hear about this guy until about a month before the draft. A top 10 recruit, Bazley decided to go straight to the G-League instead of signing with a school. Then, instead of playing in the G-League, he worked for New Balance and spent the year working out and prepping for the NBA. So, with that being said, Bazley is a slim guy who has interesting potential to be big in the NBA, but could also be one of the long forgotten top high schoolers. Thunder use this pick for a guy who has a lot of risk/reward.
Grade: C
24. Phoenix Suns (from BOS) – Ty Jerome, SG, Virginia
Analysis: Known as one of the best shooters in the draft, the Cavalier guard is a good addition to help give Devin Booker a break on the court. Phoenix still lacks a point guard, which makes me think they got it under control in free agency. Jerome is a solid, safe pick here and can come off the bench to help this struggling Suns team out.
Grade: B+
25. Portland Trail Blazers – Nassir Little, SF, North Carolina
Analysis: Finally. The long wait is over for Little. After a freshman year where he struggled, the big wingspan man picked it back up for UNC, as he was a great piece for them to rely on during the tourney. Not sure why it took so long for him to come off the board, but it probably has something to do with his sort of awkward shot. However, Little is a very talented athlete and I could see him in a few years developing into an elite talent, and could finally push Portland to the promise land.
Grade: A-
26. Cleveland Cavaliers (from HOU) – Dylan Windler, SF, Belmont
Analysis: I love this pick. Windler is one of the sleepers in this draft that I truly believe can make a name for himself in the league. He is in position with a team where he could end up as the starter. He's a great shooter who can create space from defenders and make plays with ease. Watch out for this one, Cleveland just got a steal.
Grade: A
27. Los Angeles Clippers (from BKN) – Mfiondu Kabengele, C, Florida State
Analysis: After learning his uncle is Dikembe Mutombo, I love the kid already. He was great at FSU and was a big reason they made it as far as they did in March. He's a great shot blocker and is very physical on both ends. Kabengele adds great potential to a possible title contender, depending on how the rest of the offseason goes.
Grade: B
28. Golden State Warriors – Jordan Poole, PG, Michigan
Analysis: Uh oh. The Warriors made a good pick. Hit the panic button! Although I believe it'd be more cause for concern if they took someone like Carsen Edwards or Kevin Porter, Poole is an electric add to this dynasty. Poole can sit behind and learn from Curry and be an add that could really help boost their bench that just did not play nearly as well as Toronto's.
Grade: B+
29. San Antonio Spurs (from TOR) – Keldon Johnson, SF, Kentucky
Analysis: Similar to Little, Johnson should have been taken much earlier. This is a good pick for the Spurs late, as Johnson is an impressive shooter who also shows true grit by getting to the hoop to make plays. The Spurs can use Johnson off the bench behind DeRozan, and develop the youngblood into a future starter.
Grade: A
30. Cleveland Cavaliers (from DET) – Kevin Porter Jr., SG, USC
Analysis: What a pick to finish off the first round for the Cavs. They go and get a deal for a player that should have been gone in the Top 15, but instead they get him here. They pulled Garland, Windler, and Porter in just one round, which makes me really believe that the Cavs are heading in the right direction. Proud of Cleveland here, and I think this gets one of my best grades, due to Porter being a very athletic player and he can score in so many ways.
Grade: A