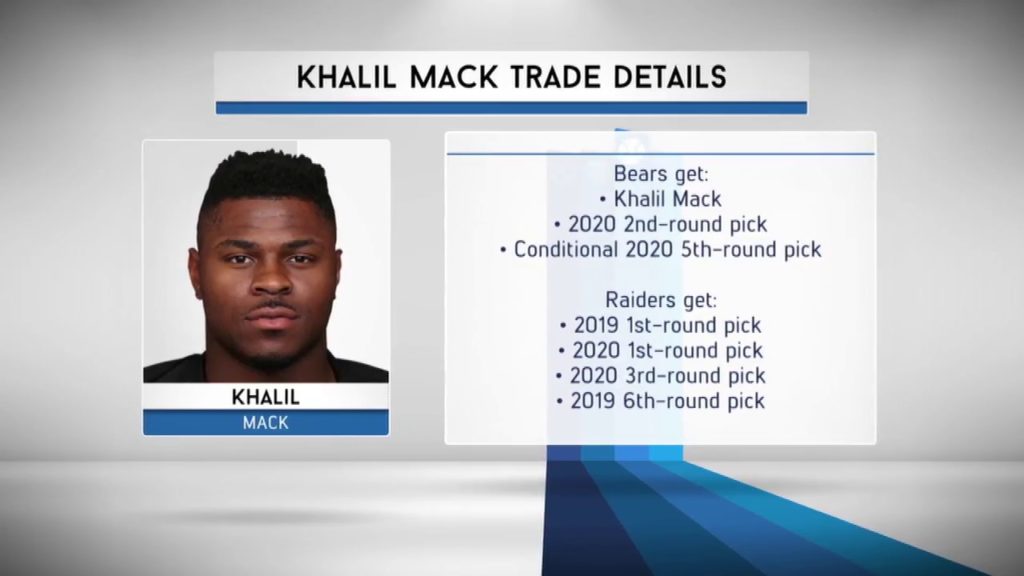 In case you forgot, Mike Mayock, Jon Gruden, and the rest of the Oakland Raiders organization were dragged through the mud a little over a year ago because of the trade pictured above. The Raiders knew Mack wanted to be traded and that they didn't want to pay him the 6-year, $141M deal that the Bears gave him after he was traded, but people love to mock the Raiders, so once people saw the Raiders trade the best pass rusher in the league, they stupidly criticized them before actually thinking about the trade. With Khalil Mack, the Raiders were not going to be Super Bowl contenders, especially after giving him a new contract like Mack wanted, so why not cash in on your biggest asset?
Now after week 9 of the 2019 NFL regular season, the Raiders actually have a better record than the so-called Super Bowl contender Chicago Bears, who have failed to recreate the Seattle Seahawks model of surrounding a quarterback on a rookie contract with great weapons and an elite defense. The Bears are also in an extremely bad spot moving forward. Not only does Chicago not have salary cap room to improve their team, but this year will now be the second straight year in which they do not have a first round pick, which in case you didn't know, is vital is in building a winning team if you do not have an elite quarterback, which the Bears certainly do not.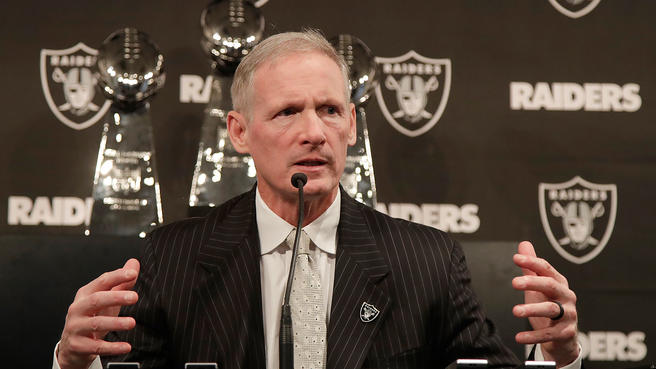 But all of this is moot if the Raiders waste the draft picks they acquired for Mack. Luckily though for Raider fans, I believe that the Raiders have hit on the two first round picks they had late in last year's draft that came from the Mack trade and the Amari Cooper trade. Unfortunately because of a torn labrum, we haven't been able to see much of safety Jonathan Abram, but running back Josh Jacobs has been fantastic in his rookie year and looks to be a main-stay in the Raiders backfield for years to come.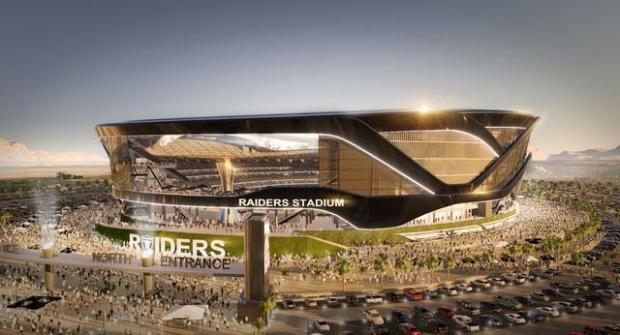 So as the Raiders get ready to move to their unbelievable new stadium in Las Vegas (pictured above), they are primed to be a scary team as soon as they set foot in their new home. I even think that the move to Vegas will help with free agent acquisitions since Nevada does not have a state income tax, meaning more money going into the pockets of Raiders' players. Meanwhile, the Bears are stuck with a sub-par quarterback, an unpopular head coach, less picks, and a constrictive salary cap situation, but don't worry…….at least they have an elite pass rusher!