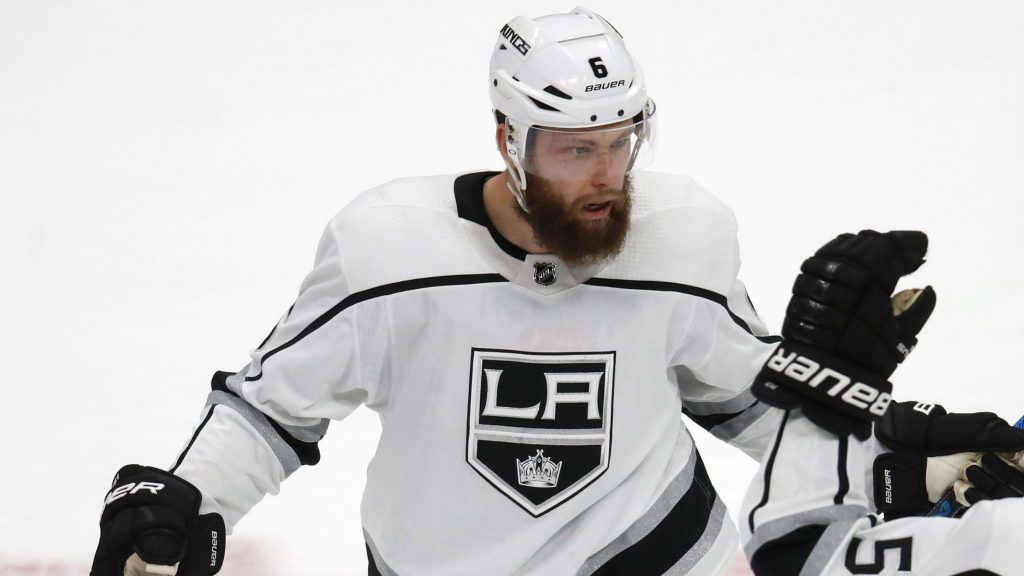 Breaking down a trade the Maple Leafs and their fans should be ecstatic about.
By Chris Yackel
The Toronto Maple Leafs made one of the first moves in what should be a very active market leading up to the trade deadline on February 25th. The Leafs acquired the defenseman from what appears to be the rebuilding Los Angeles Kings. In the trade the Kings received a first round pick, forward Carl Grundstrom and the rights to defensive prospect and 2018 2nd round pick Sean Durzi.
I think that this trade is a giant win for the Toronto Maple Leafs and it gives them the help on the blue line that they so desperately needed. Muzzin is a Stanley Cup winning, experienced shutdown defenseman who has a bit of offensive flare in his game. He is the perfect number two defenseman for the Leafs as that was the role he played in Los Angeles behind Drew Doughty. With the emergence of Morgan Rielly as a number one defenseman, the once medicore Toronto defensive core looks really good right now.
Muzzin is also only 29 and will be under control of the Maple Leafs the rest of this season and all of next. General Manager Kyle Dubas certainly hit a home run with this trade. The timing of this trade is also smart by Dubas. Instead of waiting until the deadline to acquire Muzzin where he would have to quickly get used to his surroundings for the final March playoff push, Muzzin will get ample time to get used to his new environment. He will have time to learn Toronto's system and get used to his new teammates. Another quick plus on this trade, is that it prevented division rivals like the Boston Bruins from getting the defenseman the Leafs have coveted for quite some time.
This trade also means that it is likely this is defenseman Jake Gardiner's last year for the blue and white. Gardiner will be an unrestricted free agent and although he will likely not be traded, the Leafs will probably not have enough cap space to sign him.
Ultimately, I think this is an outstanding trade for the Maple Leafs. For years' fans unrealistically wanted a big trade for a top ten defenseman. In reality it is so rare to draft or acquire that type of guy. The Leafs have also seen Morgan Rielly become that number one guy as the 24-year-old is strongly considered to be in the Norris Trophy conversation. What the Leafs really needed was strong shutdown defenseman with offensive upside, skating and puck moving abilities. With the Jake Muzzin, I truly believe Toronto has found their guy.