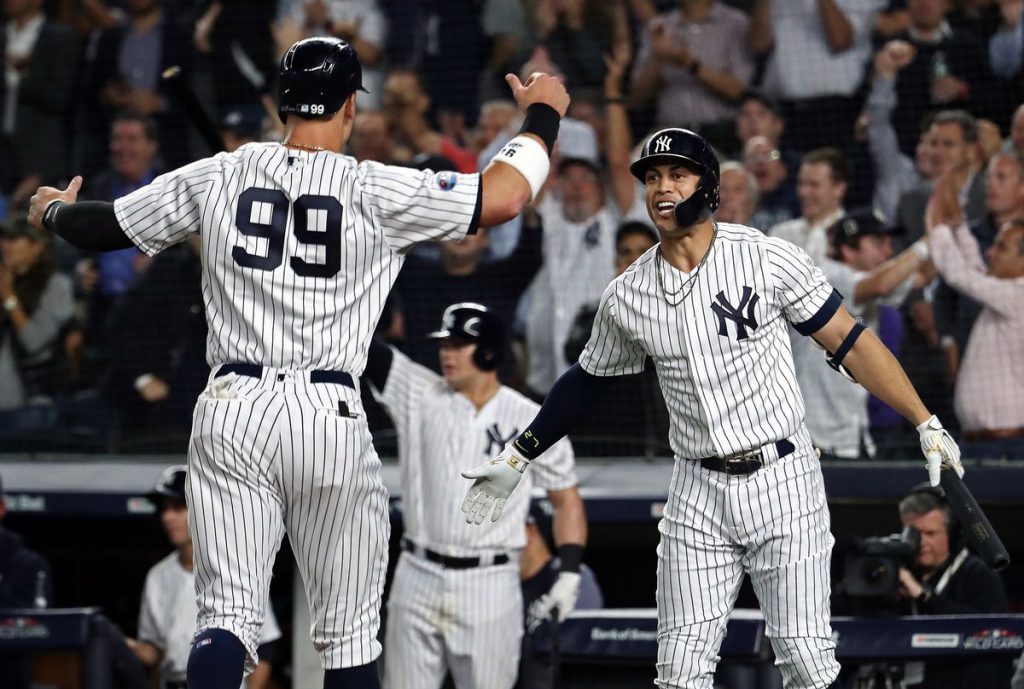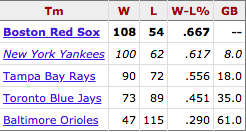 Last year, we saw a lot of really good, and a lot of really bad baseball from the AL East. The Red Sox were the best team in the MLB all season long, the Yankees had one of the most frustrating 100 -win seasons in recent memory, and the Orioles were the worst team in the league by 11 games. In 2019, I expect a lot of the same, as the Red Sox, Yankees, and Rays will likely beat up on the Orioles all summer long. The Blue Jays will be a much more exciting team to watch this year though, as Vlad Guerrero Jr. is the most electrifying prospect in baseball right now. So let's get into it, here is how I see the AL East shaking out in 2019.
1. New York Yankees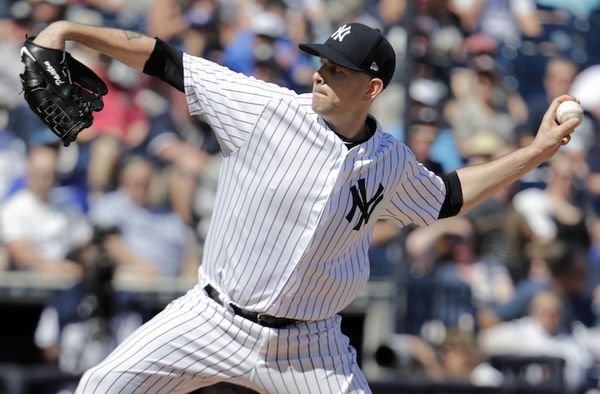 Additions: James Paxton, Troy Tulowitzki, D.J. LeMehieu, Adam Ottavino, Gio Gonzalez
Subtractions: Andrew McCutchen (Phillies), David Robertson (Phillies), Neil Walker (Marlins), Sonny Gray (Reds), Lance Lynn (Rangers), Adeiny Hechavarria (Mets), Justus Sheffield (Mariners), Ronald Torreyes (Twins)
Based off of this additions and subtractions list, you can see that the Yankees lost a lot of players from last year's squad, but they got a lot of really good players too. New York also re-signed JA Happ, Zack Britton, and C.C Sabathia, so I think the Yankees had a really solid offseason. At the beginning of the offseason, most baseball fans, including myself, thought the Yankees would sign either Machado or Harper, and even though that didn't happen, I would still call their offseason a success.
I have the Yankees finishing first in the AL East this season for two main reasons. First, they have significantly more depth on the roster compared to last year, improving their starting rotation that let them down at times in 2018. Second, the Red Sox didn't do anything to improve their team, and Craig Kimbrel is still unsigned and is unlikely to re-sign with Boston. Kimbrel was the center of the Sox bullpen, so I'm not sure how trustworthy that unit will be without the All-Star closer.
The Yankees will be without Didi Gregorius for a large portion of the year as he recovers from Tommy John surgery, but Troy Tulowitzki has had a promising spring training, and D.J. Lemahieu will provide some valuable depth on the roster while Didi rehabs. After losing David Robertson to the Phillies in free agency, the Yankees had a hole in their bullpen. Brian Cashman and company acted quickly though, as they signed Adam Ottavino, who is coming off of a career year with the Rockies. However, the biggest acquisition of the offseason for the Yankees has to be James Paxton. Paxton has shown the ability to be a dominant, top of the rotation starter when healthy, so if he can avoid the injured list this year, he will be a vital part of this rotation all year long. Speaking of injuries, the Yankees are already riddled with them, as Luis Severino, Dellin Betances, Aaron Hicks, and Didi Gregorius are all hurt to start the season. This is why the Yankees improved their depth though, so I don't think their start to the season will be too bad.
All things considered, I think the Yankees will win 102 games in 2019, and win the AL East for the first time since 2012.
2. Boston Red Sox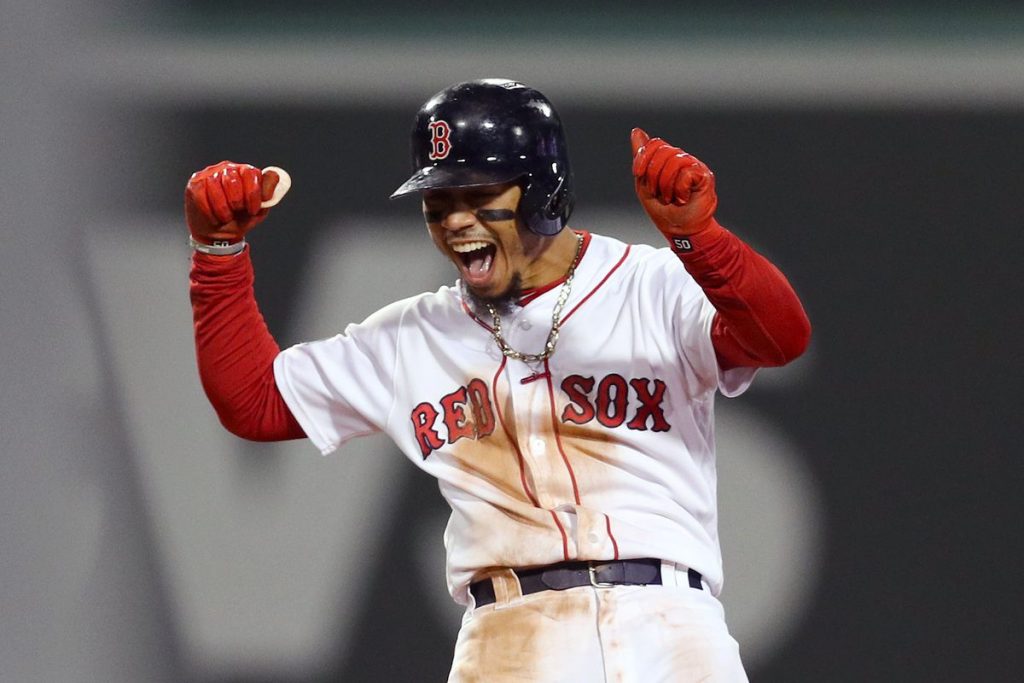 Additions:
Subtractions: Craig Kimbrel (not expected to re-sign), Joe Kelley (Dodgers), Drew Pomeranz (Giants), Ian Kinsler (Padres)
I'm really not kidding, the Red Sox did not do anything to improve their team this offseason. They did win 108 games last year and dominated throughout the playoffs, so the Red Sox should be just fine and still be a very competitive team this year, but I do not think they will win the AL East. The Sox did re-sign playoff heroes Nathan Eovaldi and Steve Pearce, but they did not sign any impactful free agents that weren't on last year's team this offseason.
My biggest concern about the Red Sox this year is their bullpen, which will be without Joe Kelley and (most likely) Craig Kimbrel. Kelley signed a deal with the Dodgers this offseason and all reports suggest that Craig Kimbrel will not re-sign with Boston. This leaves the Red Sox with Matt Barnes, Ryan Brasier, Heath Hembree, Tyler Thornburg, and Brandon Workman as their main guys out of the bullpen to open the year. All of these guys are solid relievers, but none of them have much closing experience, so I think there is cause for concern here with this unit.
Other than the bullpen, there isn't a whole lot to talk about with the Red Sox, as they have an extremely similar roster as last year. Mookie Betts will probably be great, and J.D. Martinez will be a terrifying guy for opposing pitchers to face. So with that being said, I think the Red Sox will finish with a 98-64 record, finishing second in the AL East, but grabbing the first Wild Card spot in the American League.
3. Tampa Bay Rays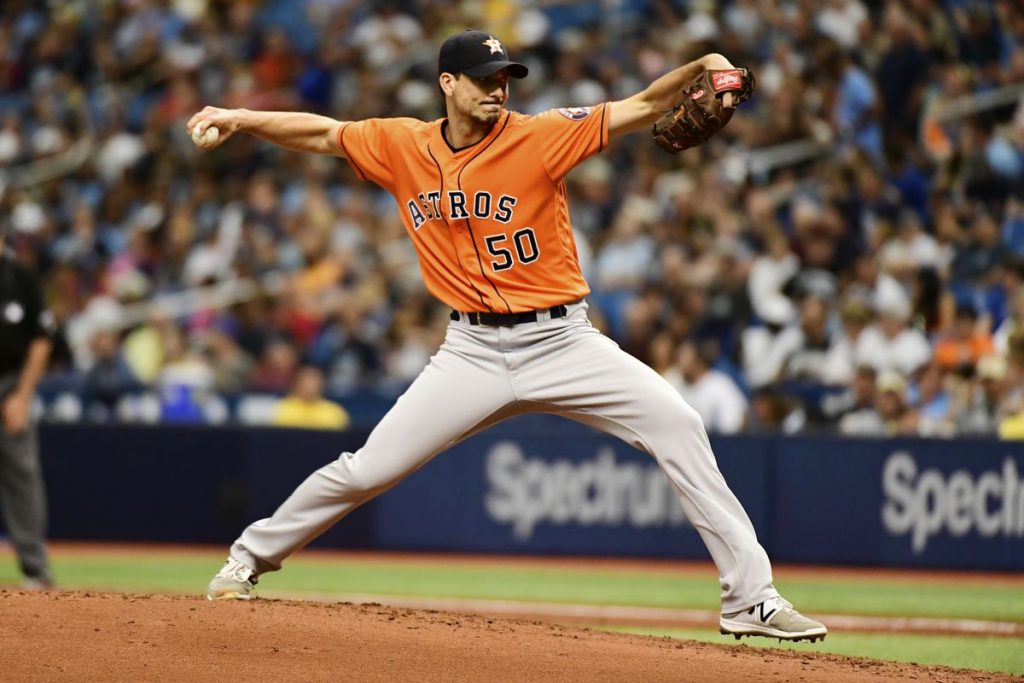 Additions: Charlie Morton, Mike Zunino, Avisail Garcia, Yandy Diaz
Subtractions: Sergio Romo, Carlos Gomez, Mallex Smith, C.J. Cron
The Rays had a really under-the-radar 90 win season in 2018. Tampa Bay turned a lot of heads due to their usage of the "opener" strategy which worked pretty well for the team. The third place team in the AL East will probably be pretty close between the Rays and Blue Jays this year, but I'm giving the Rays an edge as they were clearly the better team in 2018, and I think they improved their team this offseason. Charlie Morton should also give the Rays rotation a much-needed boost as they still do not have many options outside of the reigning AL Cy Young winner Blake Snell.
The offense for the Rays will be reliant on young guys such as Willy Adames, Brandon Lowe, Daniel Robertson, Joey Wendle, and Austin Meadows. If these guys step up though, this Rays team could potentially be the second Wild Card team this year. The Rays are a hard team to project for this season due to their surprising 90-win year in 2018, but I think they will finish with a 88-74 record, with potential to be the second Wild Card team.
4. Toronto Blue Jays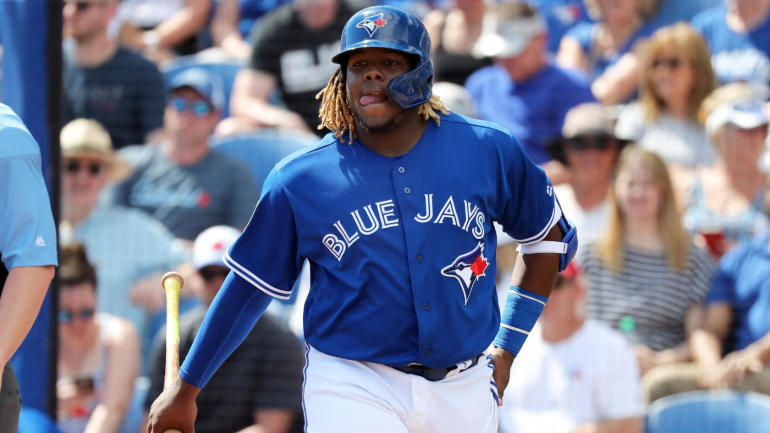 Additions: Freddy Galvis, Bud Norris, David Phelps, Daniel Hudson, Clay Buchholz
Subtractions: Troy Tulowitzki (Yankees), Aldemys Diaz (Astros), Marco Estrada (Athletics), Yangervis Solarte (Giants), Tyler Clippard (Indians)
Despite a disappointing season last year, 2019 has the potential to be a truly exciting year for the Blue Jays and their fans. Toronto's three top prospects are all expected to get a lot of playing time in the majors this year, and Vlad Guerrero Jr. is expected to take the league by storm with his hitting ability. The Blue Jays second highest rated prospect according to MLB.com is Bo Bichette, who is the son of former All-Star Dante Bichette. Bo is a middle infielder that some scouts believe will eventually end up playing second base for the majority of his career, but his bat is what makes him a standout amongst other minor leaguers. These two sons of former MLB All-Stars could potentially make up the left side of the Blue Jays infield for years to come, so it will be awesome to see how they do in their first year in the majors. The Blue Jays also have a really solid catching prospect in Danny Jansen, who played 31 games in the majors last season. Jansen is also projected to be an above-average hitter, so the Blue Jays lineup could be in for a big boost this year if these young players adapt to the majors quickly.
The pitching of the Blue Jays is what concerns me the most, as they saw a decline in production from Marcus Stroman and Aaron Sanchez in 2018. These two guys are a huge part of this team, and the Blue Jays will need them to be much better in 2019 if the team is going to have a chance at being in the playoff hunt.
I think this will be a fun year for Blue Jays fans, as team expectations are relatively low, but the young players will have a great opportunity to make a huge impact in the majors. With that being said, I think the Blue Jays will go 83-79, missing out on a Wild Card berth by a few games.
5. Baltimore Orioles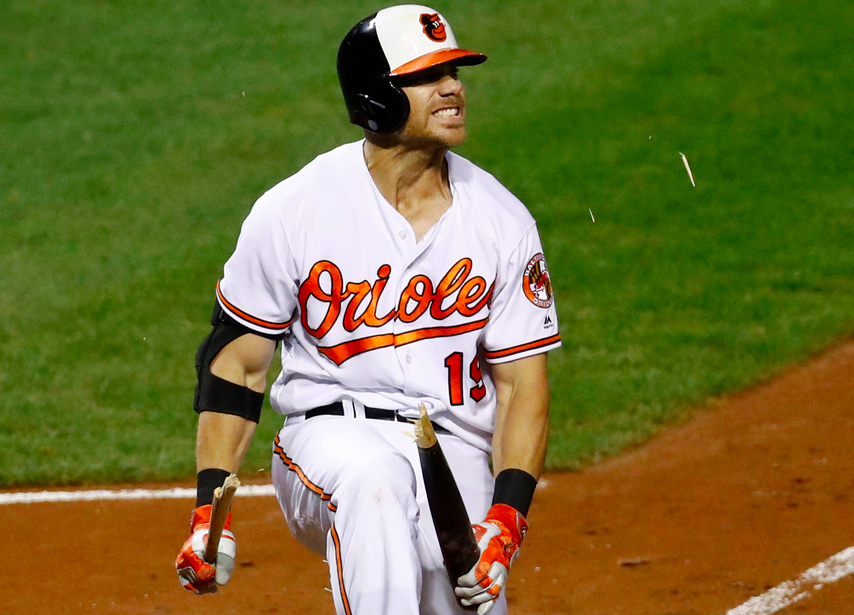 Additions: N/A
Subtractions: Adam Jones (Diamondbacks), Caleb Joseph (Diamondbacks), Tim Beckham (Mariners)
Unfortunately, there really isn't much to say about the Orioles outlook for the 2019 season, as they continue to players from their core when they had some really good teams a few years ago. With Adam Jones now in Arizona with the D-backs, the Orioles have lost their biggest clubhouse influencer the organization has had in years. This will probably be a really tough year for Orioles fans, especially playing in a division as strong as the AL East. The Orioles will not be making a playoff run this year, and I think they will go 51-111, remaining in the basement of the division.