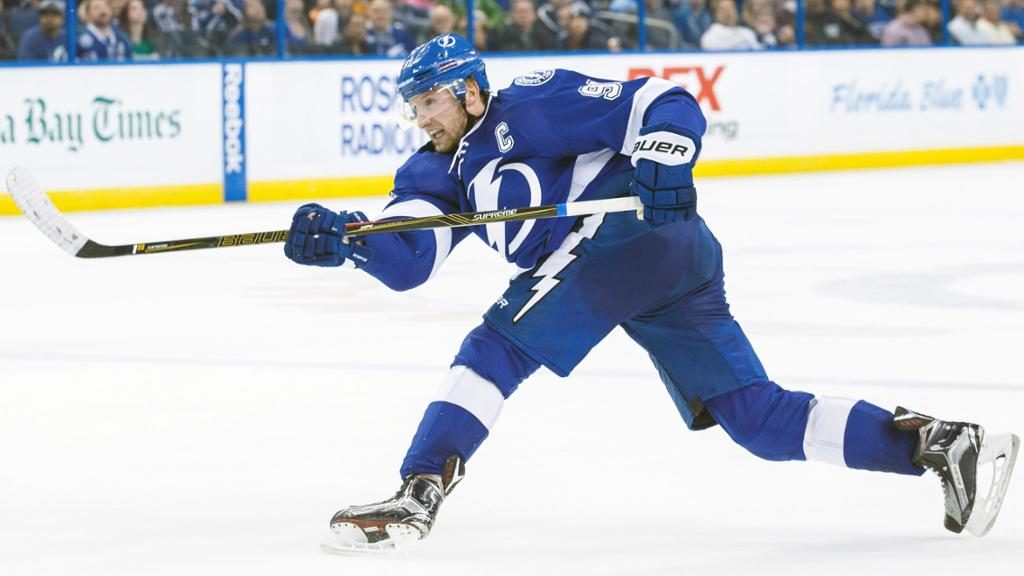 We are nearing the midway point of the NHL season, so now is a great time to introduce our new "NHL Weekly Power Rankings" blog
By Chris Yackel
Christmas time. For NHL teams, it's a time to rest, relax and recharge for the next 43-48 games that the 31 teams have to play. It will be a grind to get to the playoffs in April. It will be an even bigger grind to get to the final in June. However, now that we are approaching the midway point of the season some teams are starting to separate from the rest of the pack. While others are flirting with contender status, or pretenders. It's power ranking season so let's do it. Best NHL teams, from ten to one.
#10. Pittsburgh Penguins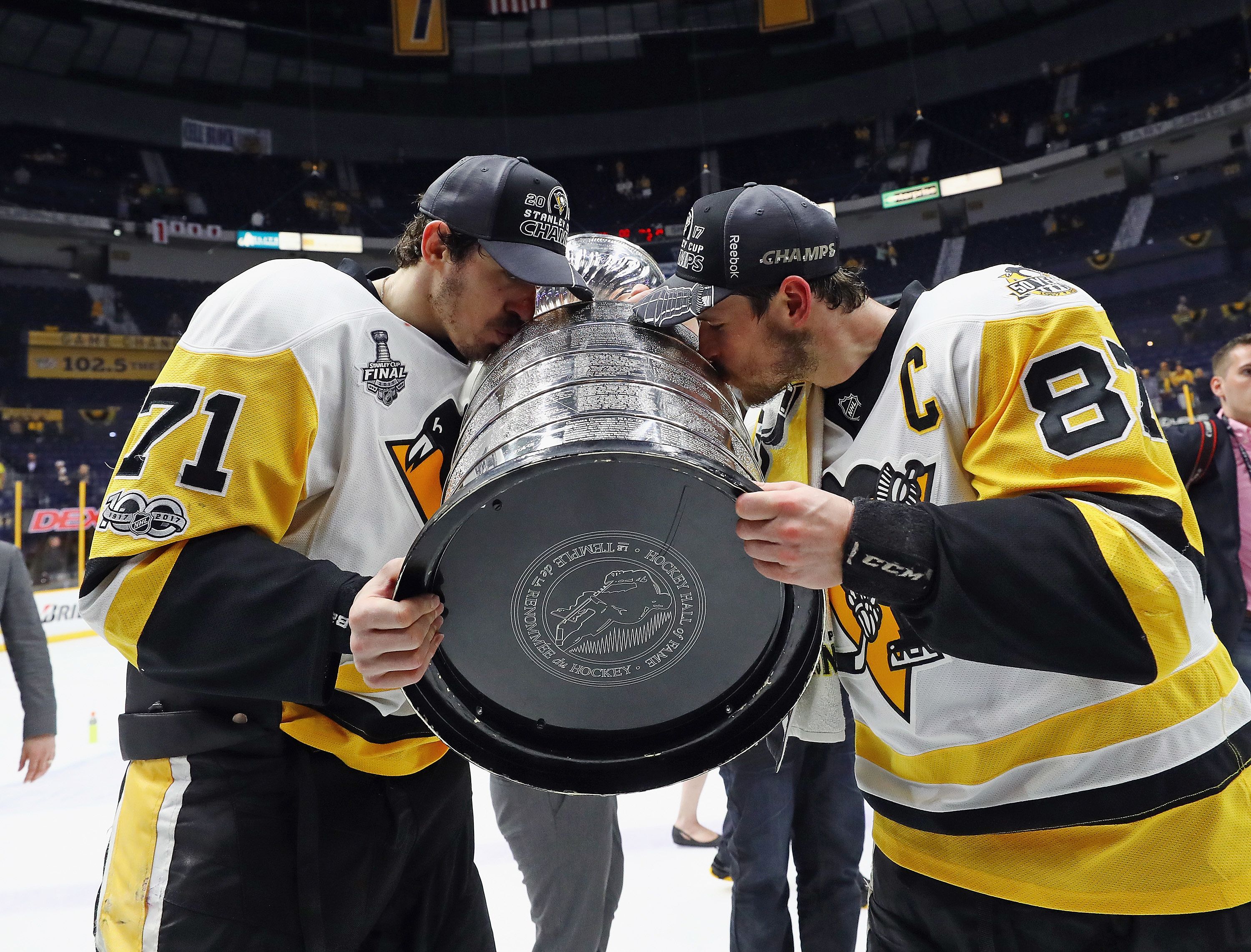 After struggling for most of this early campaign the Penguins currently sit in third place in the metropolitan division with an 18-12-6 record. They are again starting to play the brand of hockey we have seen them play the last couple of years. Pittsburgh have won three straight and are 7-2-1 in their last ten. Their stars are playing well and have been all season in regards to Crosby, Malkin and Kessel. However, its been the secondary scoring that hasn't been up to par until recently. Guys like Bryan Rust are starting to score more and have been stepping their game up. Matt Murray has been better in net. If this team continues, improving as the year goes on god bless whoever has to play them in the first round and beyond.
#9. Colorado Avalanche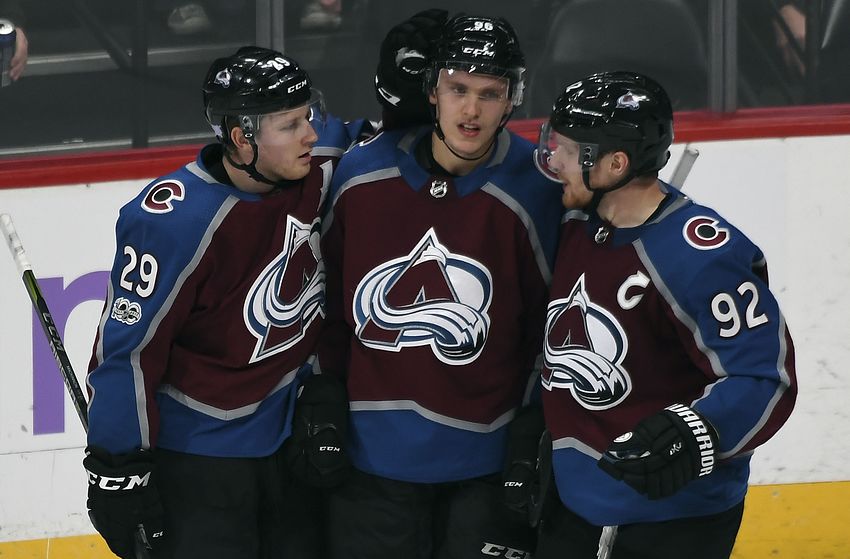 This is a team that's first line can win games on their own. The Landeskog-MacKinnon-Rantanen line is by far the best in hockey and is dangerous every time they hit the ice. In today's NHL where lines seemed to be stacked more and more the Colorado Avalanche are leading the charge. Their depth however, concerns me as well as their inconsistent play. They've lost two in a row and are 3-6-1 in their last ten. Not great stuff. The good news is that they are currently sitting third in the tough central division with a 19-12-6 record and are only two points behind Nashville for second. This team is one that I think can be sneaky once they get into the playoffs and make a bit of a run.
#8. Nashville Predators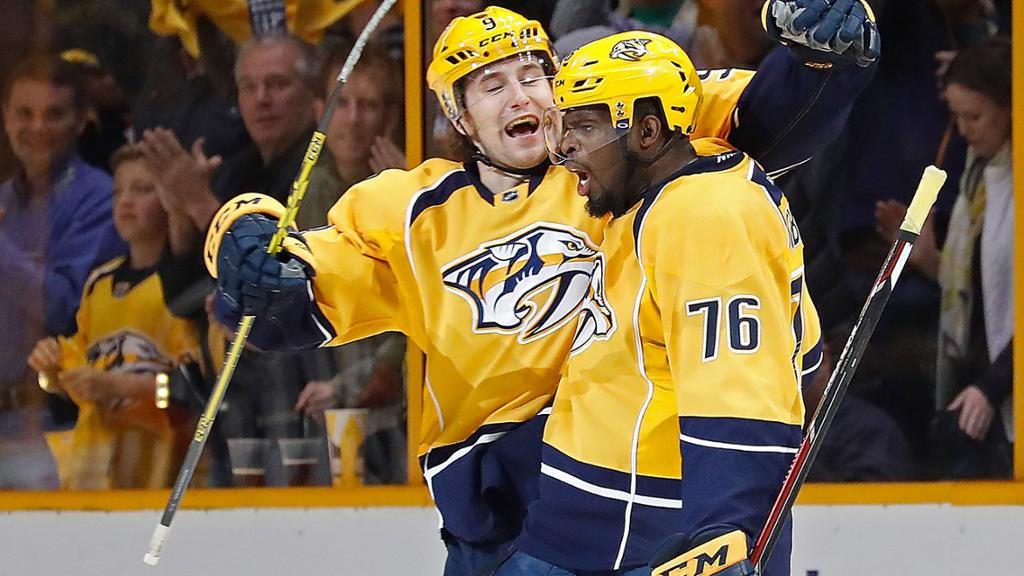 The Preds are having a solid season, but have struggled as of late after leading the West earlier in the year. They currently sit in second in the Central Division with a 22-13-2 record, but have lost three in a row. Part of the reason for this has to do with injuries. This team is just starting to get healthy again after many key players on the mend. Some still are as P.K. Subban and Viktor Arvidsson and Colton Sissons are still on IR. I expect this team once they are healthy to gain some steam and move up the standings.
#7. Columbus Blue Jackets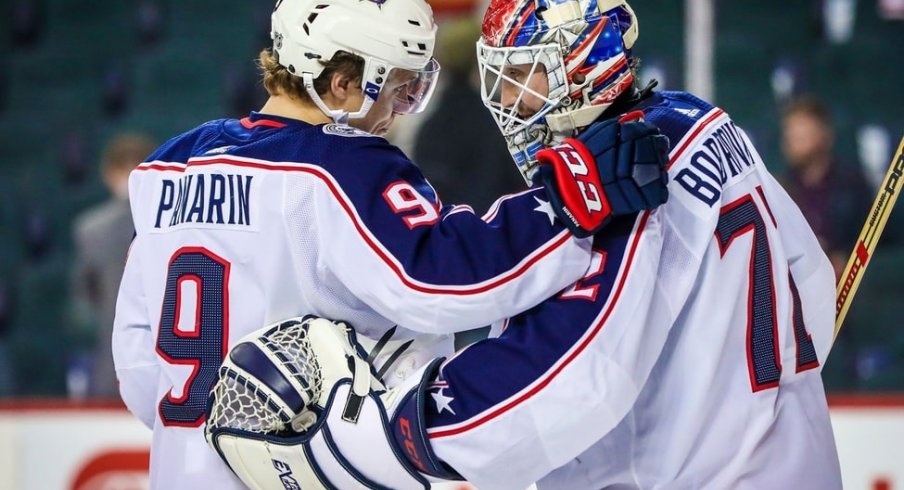 The Blue Jackets have been very sneaky good this year as they are second in the Metropolitan Division with a 21-12-3 record. They are only two points behind Washington for first. Winners of four straight they are on a roll. However, this is a team that has a lot of uncertainty surrounding it with the impending unrestricted free agencies of their two star players. Forward Artemi Panarin and franchise goaltender Sergei Bobrovsky. Do they keep them? Do they trade them? It's a mystery of what the future holds in Columbus even with their great play to this point.
#6. Buffalo Sabres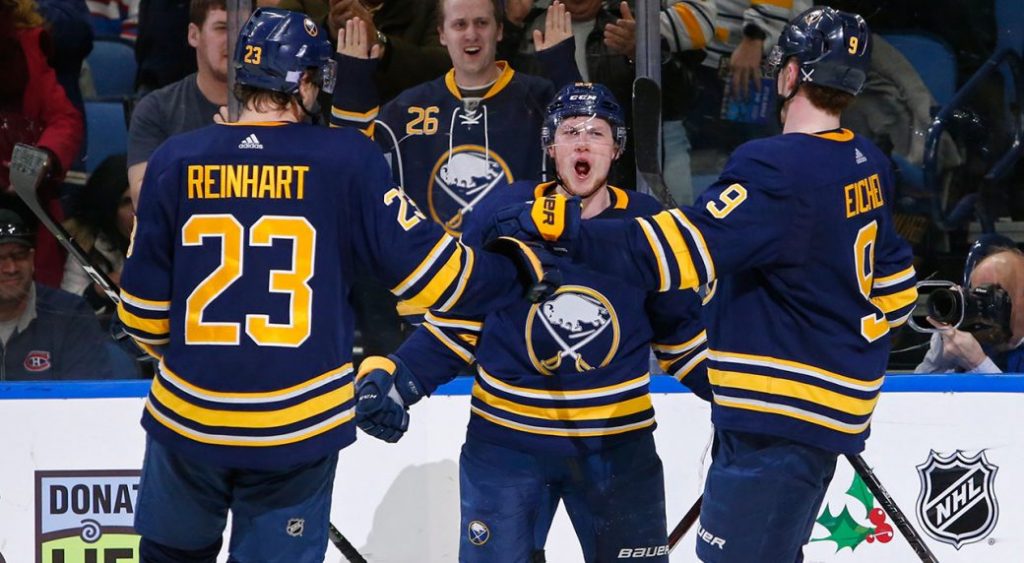 What a shock the Sabres have been. Buffalo has been one of the most surprising and best stories thus far this season. They are in third place in the stacked Atlantic Division with a 22-11-5 record and don't seem to be going anywhere. The Jeff Skinner, Jack Eichel connection is one that has been great with Skinner being the second leading goal scorer in the league with 26. Eichel has looked like a stud as well now that he is finally playing healthy for the first time in his career. The Sabres are team that are here to stay.
#5. Calgary Flames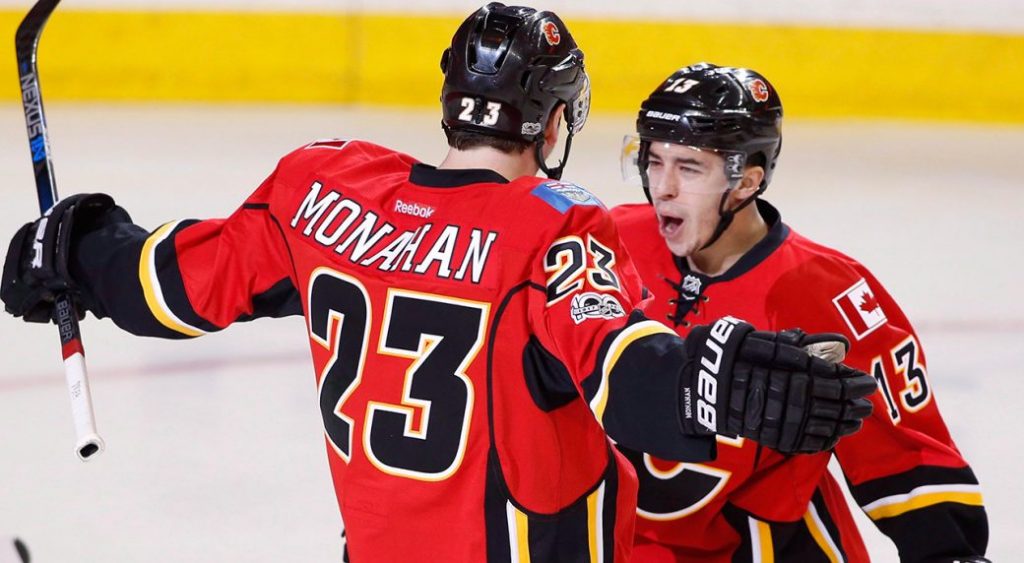 The Flames are another one of those teams similar to Columbus where they are quietly having a great season. They currently sit in first in the Pacific Division with a 22-12-3 record. This team is exciting to watch as well, as they really can put the puck in the back of the net with guys like Sean Monahan and Johnny Gaudreau leading the charge. They are a team I would not want to see in the playoffs and are a legitimate threat to make a Cup run.
#4. Winnipeg Jets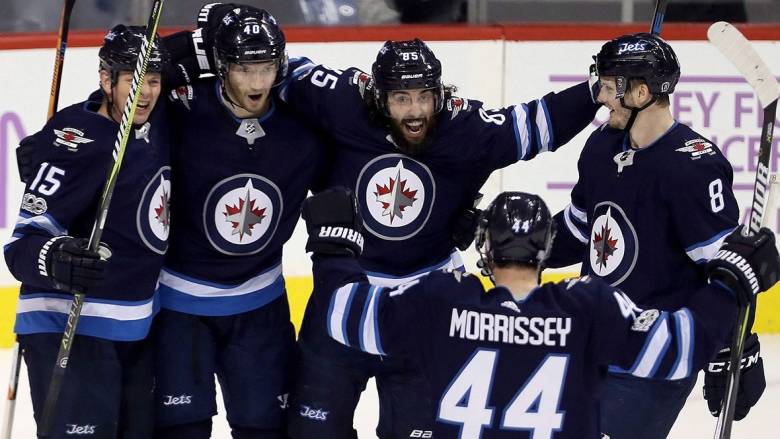 Winnipeg is a team that is beyond deep. The definition of their team is that they have depth throughout their lineup. They also have some star talent and game breakers in Laine, Scheifele and Wheeler. The Jets sit in first place in the Central Division with a 24-10-2 record and don't seem to be looking back. With a 10-2 December to this point the Jets a flying high. This team was this close to final last year. They are certainly doing a good job right now on their revenge tour to get back to the Conference final and this time win.
#3. Toronto Maple Leafs
This team is loaded offensively. Their powerplay is lethal and right now they can't be stopped as they are winners of four straight. The Maple Leafs currently sit in second in the Atlantic Division with a 25-10-2 record. They a rolling thanks to the MVP style of play they are getting from Auston Matthews and Mitch Marner. Oh, and that other guy John Tavares who has been outstanding to this point in Toronto. The only thing that may cause this team issues is their defense which is not the deepest. However, Morgan Rielly is having a fantastic year on the backend and should have some Norris Trophy consideration as well.
#2. Washington Capitals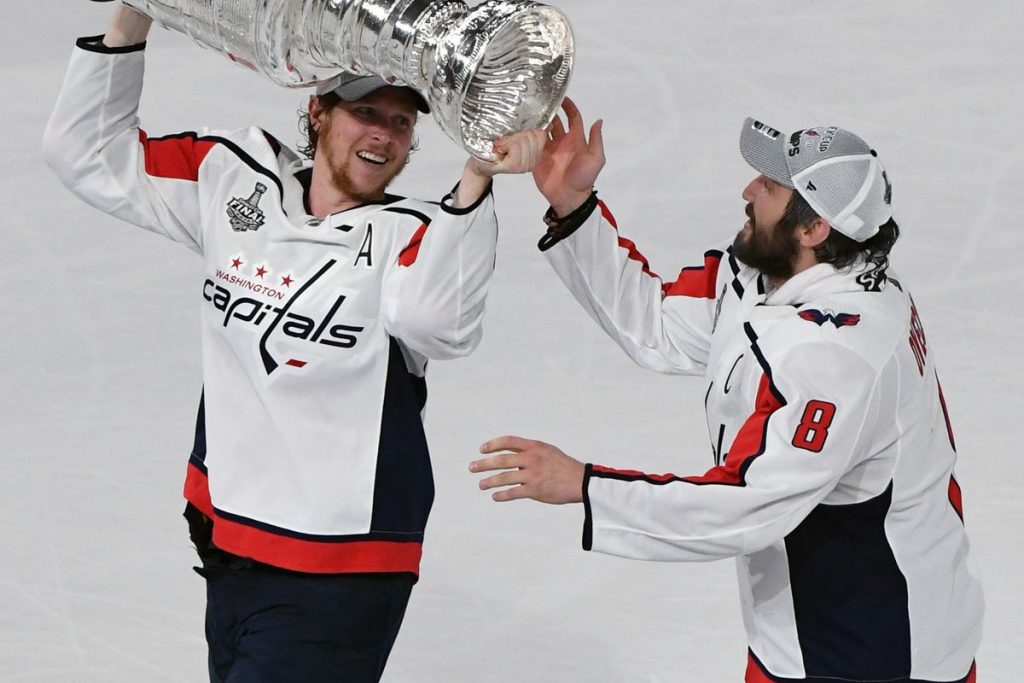 The pressure is finally off and now the Capitals are playing with house money. It shows in captain Alex Ovechkin who is having his best season to date with 29 goals in just 35 games. The other star in Washington is playing with a weight off his shoulders as well, as Nicklas Backstrom is also having a career year. The rest of team is playing great too. Tom Wilson has been a force not just in bulldozing opponents, but on the score sheet. Washington currently sits in first in the Metropolitan Division with a 22-10-3 record. This team looks primed to repeat.
#1. Tampa Bay Lightning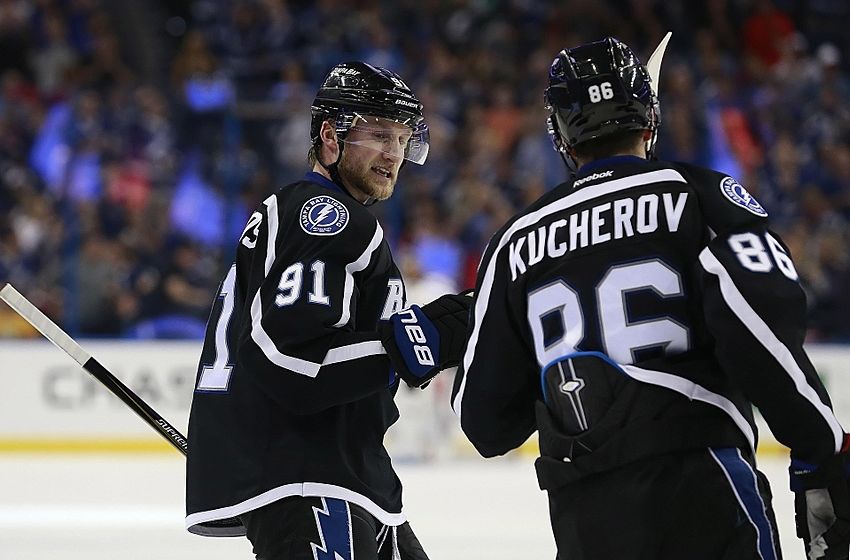 The Lightning are far and away the best NHL team right now. They are first in the Atlantic Division and the entire NHL with a 28-7-2 record. They are winners of three straight and are 9-0-1 in their last ten. This team has been so close, so many years, but will this finally be the year? They have the star power, depth offensively, defensively and the goaltending. Its going to be hard for anyone to knock off this team as they have practically zero holes in their lineup. We'll see how they continue to progress as the we head into the new year.