By: Tony Scraps
Well, here we are folks, my first ever blog. For those of you that know me, I don't know how the hell I got here either, you're not alone. I wouldn't say I'm the best writer, but what I know how to do is win people money…That's why I'm here.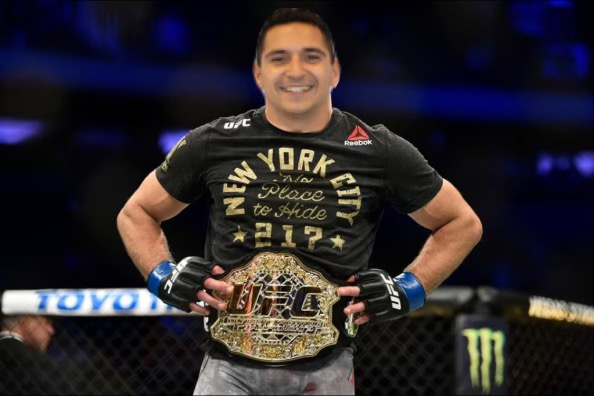 Allow me to introduce myself: My name is Anthony Lotito, I'm a short guy from Long Island that is Italian through and through. How ya doin'. My passion is the UFC, but I'm different than your "normal" UFC reporter. I'm here to give you insight on what's happening in the fight game through the lenses of a passionate fan. Better yet, I'm here to tell you who to bet on so we all make some money. Every pick I give in my blogs will be picks I will be taking as well. We're in this thing together…The ups and the downs of gambling.
My future blogs will be me talking UFC PPVs or Fight Nights. I'll give you a rundown of the card and then select my 3 "best-bets" and the one and only, "Tony Scraps Parlay."
My passion for the UFC is your passion. My picks are your picks. My wins are your wins. Let's do this f%&*ing thing!