At last, the wait is over. Manny Machado just signed the BIGGEST deal in American Sports. Yes, this includes Giancarlo Stanton and Alex Rodriguez monster contracts. Manny is going to sign a 10-year deal worth 300 million dollars. Think about how insane that is. That is literally 30 million dollars per year, just imagine what you can do with all of that money.
Overall, I am a huge supporter of a deal like this for many reasons. First, I am thrilled he did not end up with the Yankees because they obviously don't need him when they have an up and coming star in Miguel Andujar. The beauty of baseball is that we see great players end up with teams that are not big market teams, which adds character to the game. This signing is tremendous for the game of baseball as we see Machado sign with a team that has the best farm system in the league (10 prospects in the top 100). Some of these names include Fernando Tatis Jr, Mackenzie Gore, Francisco Mejia and Luis Urias. If I were a Padres fan, I would be thrilled right now because their plan for the future is looking sky high. Machado is an MVP candidate year in and year out who averages 36 homeruns, 159 games and a 5.6 WAR, so the Padres know what they are getting in a transformative player like Machado.
Machado will most likely end up playing third base in the near future, as Fernando Tatis Jr, will most likely slide into the shortstop role and Luis Urias will move over to second base. The Padres also signed Ian Kinsler to play second until Tatis is ready to move up, which I believe will be this year. In a year from now, they will probably have one of the best infields in the league, including offense and defense.
The Padres signed Eric Hosmer to an 8 year $144 million contract last off season and now they are preparing to make a serious run at the post season for years to come. The team is coming off a 96 loss season, but now their rebuild is looking to be complete within the next year. I believe the addition of Machado puts their team into wild card contention, but they still play in a division with the Rockies and Dodgers. Their starting rotation is something that scares me and possibly Padre fans as well. I think after this season, the Padres should sign a Madison Bumgarner or Gerrit Cole, which will give them some stability at the front end of the rotation. They could also use some assistance in their bullpen and once they address these needs, the Padres will be like a true playoff contender. I think the Padres should also explore a possible Wil Myers trade and see what the market holds for him to possibly bring in a pitcher or some young talent. Myers is great player, but building around Machado and the young talent is now the top priority.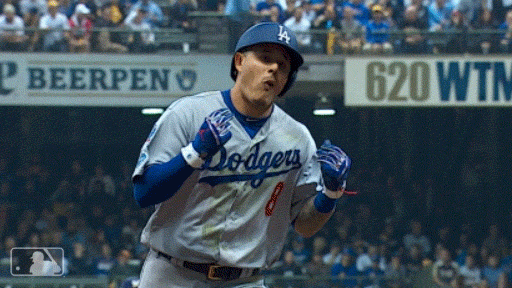 Now, we will wait for Bryce Harper to sign, but since Manny signed first, I believe Harper is going to demand more than $300 million. This is crazy to think, but I believe this move puts a lot of pressure for the Phillies and possibly the White Sox, If the Phillies do not sign Harper, it is kind of a failed off-season, especially with all of the money they have right now. Give it a week and Bryce Harper will have the highest paid American contract with 10 years and $330 million.